Details
Height:
5'7"
Weight:
112 lbs
Hair Color:
Brown
Hair Length:
Long
Eye Color:
Black
Ethnicity :
Asian
Skin Color:
Brown
Experience:
Experienced
Compensation:
Depends on Assignment
Info
Join:

30 Dec 2010

Last:

30 Dec 2010
About Me
- note - On my TEASE album: just because i have pictures of myself almost naked/implied nude does not mean i would do it for every shoot. that album was for a magazine and a website which gave me benefits, exposure and was paid. So using me as your model for implied nude just to build up your port, does not interest me.
Things i would do for TFCD:
Photo shoot: With a Male Model (High Fashion Theme)
Photo shoot: More Beauty shots
Photo shoot: Indoor Elegant shoots (long dresses, fine jewelry etc...)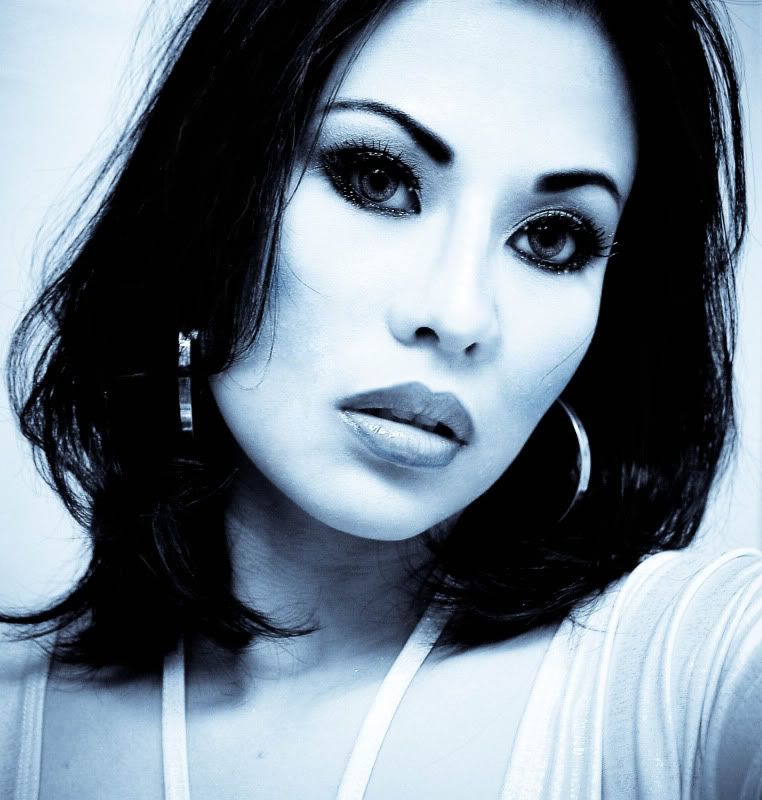 PLAIN AND SIMPLE
I've done a few modeling job back in my country (Philippines) and had a lot of experience in Macau,China... i'd love to do the same here in the US... and Hopefully get more experience.
SOME WORK EXPERIENCE:
~Model~
FHM Philippines Oct 2009 issue
photos by Borj Menses
~Model~
2009 pictorial for a Japanese Tour Guide Magazine
(soon to release)
photos taken, stylist and hair and make up by Cris Marie Sese
~Model~
2009 pictorial for a Cosmetic Surgery Website
for Dc. Mark A Sison M.D.
Photos by Louie Areneta and Sir Gian
www.marksison.com
~Model~
Model for Macau Grand Prix 2008
for Starworld Hotel
~Model~
2008 Welcome ambassador (front office dept.)
and promoted as
~One of the Beauties of Fortune (marketing dept.)
incharge of
Print ads, magazine, newspapers,
events, and promoters
Starworld Hotel and Casino Macau,China
May 2008 to January 2009
~Model~
Bartour Coorslight Beer
~Model~
Michelin Auto Show08 World Trade
~Model~
Ushering for Unilever
The Culinary Milkyway Makati
~Model~
Vaselene sampling at c5 petron model shell bus girl
batangas libreng sakay
~Model~
Stickering Thechron Petron
Panggasinan
~Model~
Shell Bagiuo
~Model~
PLDT my DSL Eastwood
~Model~
Hooters Embassy opening 08
~Model~
World Trade ushering08
~Model~
Nescafe SoundSkool 08
~Model~
Ushering SMX 08 Brandchem
~Model~
Coorslight BeerSelling Q.C Area
~Model~
Dole Sampling and Selling
The fort Makati S&R
~Model~
Globe Solutions Jollibee plaza Ortigas
~Model~
Globe Solution, blackberry, And Visibility
DHL makati branch
~Model~
UsheringGrand opening for SM Taytay Rizal
~Model~
Viva Mineral Water Ad Congress Subic
~Model~
Biolink shampoo Sampling and selling
Q. Ave station mrt
~Model~
24 Energy Drink Sampling Caloocan Area
Sales Representative
Brand Archipelago
Hanston Blg Ortigas Center Pasig City
~Model~
Bar tour for Tress Ekes Tequila
Makati and Timog Area
~Model~
Guildwars online game
Alabang town center
~Model~
Ushering for premiere nights
opening for Promos
~Model~
Tantra (computer game)
Abs-Cbn
~Model~
(For Car shows)
San Beda College
Mega Mall
Sta Lucia Grand East Mall
~Model~
Medicol, Rexona, etc Sampling and Selling
I prefer photoshoots outdoor, indoor buildings apartments or somewhere that has a great venue... im not that interested in studio pictorials...
and i DON'T DO NUDE pictures...
Something a little daring, dramatic, emotional, high fashion and artistic shots is what im really in to. TFCD or TFP is fine...
im still working on getting familiar with places here in the US... so i prefer meeting up where im near/live which is Jersey City, NJ or in Philadelphia, PA...
i like to do my own hair and make up but if you have a whole differerent concept in mind... that needs professional hair and make up artist... its fine with me also...
other pictures of me... you can find here...
http://xmx234.multiply.com/
Geo Contact lens:
http://profiles.friendster.com/105423641
Credits
Photographer - John Monreal - Mayhem #693406

Photographer - BSTING - Mayhem #638067

Model - DOMINICK WRIGHT - Mayhem #835735

Photographer - Michael Knight - Mayhem #114653

Clothing Designer - D B D - Mayhem #662753




Tags
01 Jan 11 17:01
Welcome to iStudio. Glad you are here.
30 Dec 10 16:30
Welcome and what a superb port!!! My compliments and the best of success in the coming New year..