Info
Join:

25 Nov 2009

Last:

18 Jan 2017
MJ Flix
Male
Miami
Currently in Miami
my site
IS URL: 
http://www.istudio.com/mjflix
About Me
Need a Photoshoot or looking to update your Portfolio? Book your Shoot Today *no tfp* message me for RATES MJFlix@Gmail.com MJ FLIX is one of Miami's most sought after photographers for his unique style and scouting ability to find the hottest curves the industry has ever seen. With over 10 years experience he has revolutionized the Urban Glamour modeling arena. He has helped build the top 1% of the Urban Glamour talent worldwide with countless careers having been started or enhanced under his watch.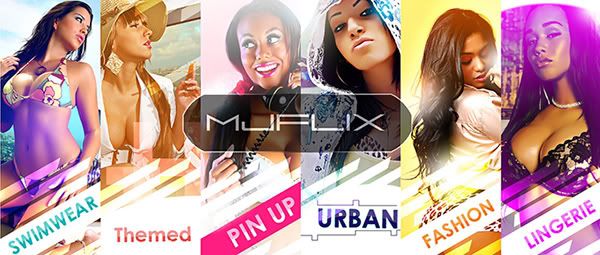 Credits
Official Curvehouse Magazine Photographer
2010 Local Photographer Of The Year
WorldstarHipHop
Konsole Kingz
DynastySeries
Titanium Girlz
Coldharbour Recordings
CB Social Media
Street Desirez Magazine
The305.com
305Honeys.com
Curvehouse Magazine
Jessica Kylie
Blac Chyna
University of Miami
Amazin Magazine
Craze Magazine
Ed Hardy
Star Image
BeHeard Media
Dimepiece Magazine
HipHop Weekly
Shock Magazine
Crown Magazine
Ambitious DNA
Tags
05 Jun 16 16:59
You have nice works! love it!
25 Apr 16 02:28
love your work man. You got some fabulous models. Please come by and show your presence.
25 Apr 16 02:25
Hey mang I had to come by a peep ur recent work. Awesome Job u never disappoint. When ur through give me a view Please n Thank you.!!
23 Mar 15 12:22
Impressive port!
19 Nov 14 10:59
fantastische Portfolio. };)
22 Jul 14 22:54
Thank you for your comment on one of my photos. Much appreciated.
24 Jan 14 13:15
Gorgeous port! Best of luck to you :)
23 Jul 10 08:38
Superb work!!!
29 Jan 10 12:03
Nice work!