Ian West - WeDo Photo
Male
Surrey, British Columbia (Canada)
WeDo Photo
About Me
I'm a photographer in the Metro Vancouver area. I operate a small studio in Surrey, BC. called WeDo Photo Studio, a division of WeDo Media Ltd. My main interest is with beauty, and glamour portraiture. As well as that I also enjoy covering events such as Fashion shows, Dance and Cultural performances.
I have been involved in photographic pursuits at some level for almost twenty five years. during that time I have developed my own unique style and narrowed my field to the pursuit of Form Photography (Male & Female) with an emphasis on artistic and erotic merit. I work extensively with new and amateur models wishing to develop their portfolio or further their experiences in photography.
I am available for both studio and location work. Although I am primarily seeking paid assignments, I will accept TFP shoots if you have an interesting idea or look in mind. Don't hesitate to ask! If you are inquiring about TFP please read my "TFP Policy". You will find me to be professional, respectful & discreet. I ask the same in return.
TFP Policy:
Any model or makeup artist interested in arranging a TFP shoot with me should Pitch me with your idea. Your pitch should include details such as a theme, mood, your outfit, props you will use, location or studio, etc. This is your chance to sell me on your idea, so make it sound interesting, fun and well thought out. You will be responsible to bring your own outfits, props, and accessories to the shoot. If I like your idea and think that I will benefit from collaborating with you I will contact you to set something up. I generally ask that we do one of my ideas as well as your look.
You must be over 18 years old. You will be asked to bring 2 pieces of id with you and will be required to sign a model release before the shoot commences. Within 2 weeks after the shoot you will receive a photo set of selected photos (approx. 200) by file download. These photos can be used for your personal & promotional use only and cannot be used for commercial purposes or re-sale. All photos will be watermarked with my copyright and re-sized for viewing on websites such as iStudio, Model Mayhem, facebook, or MySpace.
There is no charge for the photo sitting and web size photo set. Should you wish to use the photos for commercial purposes or re-sale you may purchase the photo set including web size, medium & hi resolution files saved to a DVD, for $250.00. Printing and other services are available for additional charges. Please ask for my price list if you are interested.
-Ian
Credits
Dina Koop, MUA, Mayhem #1580929
Misha_Model, Model, Mayhem #1136522
Ally Dubien, Model, Mayhem #1065608
Miss Kat, Model, Mayhem #788864
Ms. Jensen, Model, Mayhem #137163
Lincoln Electra, Model, Mayhem #1448262
Anna Hall, Photographer, Mayhem #784884
Precious Metal, Model, Mayhem #356435
Jas Mann, MUA, Mayhem #1477394
Tia H. Model, Mayhem #1280051
Rachel Becker, Photographer, Mayhem #1460929
Miss Jasmine, Model, Mayhem #1518982
If you have worked with me and your credit is not in the list above it's not because I have intentionally left it off. It could be that I am not aware of your Model Mayhem number, or possibly because I am lazy and have not updated my profile. Sorry!
Please message me with your info and I will add it at my earliest opportunity.
-Ian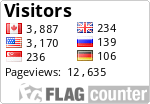 Tags
19 May 10 15:42
welcome! Nice portfolio.
19 May 10 14:07
Welcome to IStudio. Please let me know if you're ever in need of any professional photo retouching for your photos.