Info
Join:

10 Jun 2009

Last:

13 Jul 2010
Lindsay Marr
Female
Seattle, Washington
About Me
Hello! I'M Lindsay Marr.
I have been modeling for about three years, and acting since I can remember, I enjoy using The Pacific North West to my advantage for obtaining unique images. I do not consider modeling to be my career path, and will choose to do TFP/CD with someone who is going to appreciate what I am bringing to the table over someone who is willing to pay, but is disrespectful of my comfort levels. I also prefer to have a firm idea about what we are looking to get out of our time together.I have a very diverse background and versatile look. I am a very creative person, and would like to hook up with some photographers who are open to input and trading ideas. I love to do fashion and theme shoots, and would like to get more artistic work in my portfolio. I am always looking to meet and work with new people so please contact me with any ideas you have!
Here are my conditions of shoots:
- Nudity, adult content, glamour, fetish and bondage offers will be disregarded
- Would love to do TFP/CD with photographers, MUA's, and stylist that will help advance my portfolio
If you would like to work with me please send a message with the following information:
- Type of shoot
- TFP/CD or compensation
- MUA/HA provided?
- Date, time location and duration
- References and samples of work
So stop by, say hi, and lets hook up to make some great photographs!
Lindsay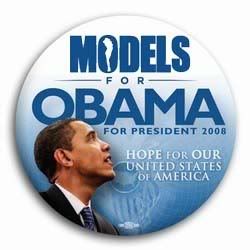 Credits
Photographers I have shot with:

Almendra Sandoval
Peter Peterson
Steve Robertson
Andy Reynolds
UppercutImages
Zeru Photography
Jeffery Winner
Achromatic (Rob)
HH Photography (Hassan)
Inner Beauty Photography (Tom)
ByteStudio (Ric)
Curtis D
Frank Blau
Eric Simard
Paris photography (Don Conrad)
Venus Impressions (Doug)
Scott Jackson
Brad Ramacher
Kaitlinlee Photography
Lisa Epperyl
AllKlier Photography
Kyle D. Goldie
Sarah Wolfe

If I have forgotten anyone just shoot me an email and I will add you!
Tags
19 Apr 11 20:53
Good stuff.
19 May 10 23:35
Awesome work! Since OMP bought out Istudio and they might close this site down check out ModelingINTL.com its free and offers 100 photo space!
15 Mar 10 10:18
thanks for approve me... :D
23 Nov 09 18:03
Nice look. I hope to see you in front of my lens sometime.