Details
Height:
5'4"
Measurements:
36-23-33 in
Shoe Size:
8
Hair Color:
Blonde
Hair Length:
Medium
Eye Color:
Hazel
Ethnicity :
Caucasian
Skin Color:
White
Experience:
Very Experienced
Compensation:
Depends on Assignment
Info
Join:

15 Jan 2012

Last:

8 Apr 2017
Heidi Howe
Female
55 years old
Dallas, Texas
Currently in Dallas TX
About Me
I am an experienced model and professional woman. I have many life experiences to draw on while reinventing myself for the various jobs and places that modeling can take me. I look forward to meeting all of you - photographers, make-up artists, and models alike. Let's be creative and make magic together.
The pictures I posted are raw shots...no retouch or photoshop.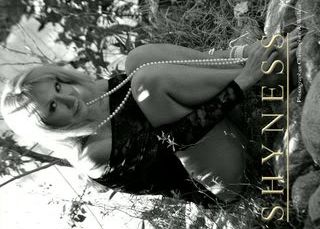 Credits
ROBERT NEIL PHOTOGRAPHY #593437

W A L K E R PHOTOGRAPHY #806

GIO STUDIO

MG AMATEUR
Tags
29 May 14 21:04
Gorgeous port!
22 Sep 13 12:00
Fitness models You have beautiful photos, This is my website http://www.planetbeachbody.com if you are interested in fitness modeling try one of our products
19 Nov 12 11:59
Remarkable work here Heidi!!
23 Apr 12 04:23
Heidi thank you for an outstanding shoot. To long in the making but the wait with worst it. Happy to add you to my TOP MODELS and can't wait to have you in my 2013 Calendar.
19 Apr 12 20:29
Thanks for the invite! I became a fan of yours when I saw your beauty...instantly! Would love to work with you on some concepts and shoots - let me know if you're up for it!
28 Mar 12 14:30
Hello how are you? Im a web Designer and im trying to build up my portfolio for model websites. If you want me to design you a free site just send me a message or email me at design@siegeind.com to talk further thanks!
19 Jan 12 11:45
I love how you are comfortable with your body, and you should be. You look fantastic with a great figure and breasts. Keep showing it while you have it.
16 Jan 12 17:34
Just a year older than me and you're looking hot.
15 Jan 12 23:18
Got some nice work love to talk to you about working together.