Details
Height:
5'4"
Hair Color:
Black
Hair Length:
Shoulder Length
Eye Color:
Green
Ethnicity :
Caucasian
Skin Color:
White
Experience:
Experienced
Compensation:
Depends on Assignment
Info
Join:

25 Mar 2012

Last:

11 Oct 2012
NiKKi DoLL 1
Female
31 years old
Philadelphia, Pennsylvania
About Me
Hey my name is nikki ive been modeling since i was 17 years old.Ive done suicide girls,cadaver girls,pinup calenders,promo modeling,for album cover and booklets for metal bands.Im into rockabilly,pinup,punk,psychobilly,horror,i love the weird and unusual so when i do a shoot i like it to be creative/different.I dont think that all models should look the same nor do i think medias conception of beauty is correct i think it comes in all walks and forms of life no matter how fat what color how you dress.Im a very creative person and i express that through modeling ive taken 4 years photography classes so alot of my pictures esp my early days ones ive taken.My main goal is to be a pinup/rockabilly clothing model for such brands as sourpuss,lucky 13,zombie kitten,deady dames,etc,be featured in hot rod,tattoo,and pinup mags,as to model for car shows and band album covers/music videos,i also act though ive only been a corpse i want to try that out i think i have a natural talent for it.My influences and what i like are pinup,rockabilly,old school horror movies,gore,the macabre,misfits,punk,hot rods,love my 50s cars,graveyards basically i love old hollywood gals like marilyn monroe,bettie page,lana turner,bette davis,jean harlow mae west i admire the fuck out of em and musically i love psycho billy,horror punk my 2 main genres i try to incorporate this all in my pictures.im looking to build up my portfolio to get more recognized and be a top alternative model.Im a pretty down to earth person to work with and have experience i dont just stand there i get involved in the art.Well if your interested in have me model or act for you please send me a message.thanks.Nikki Doll
FR-If i send you a friend request that means i appreciate your work OR would like to work with you sometime:)
I DO SELECT TF ONLY!
HAIR Color:Currently CHerry red for 2 weeks then back to bettie page black
PIERCINGS i have:Microdermal anchor on hip,both ears gaged,industrial,nostril,afew in my ears,monroe,and more someday.
TATTOOS i have:13 and i want to eventually be covered with horror tattoos
All piercings can be taken out if needed and tattoos can be covered up if necessary.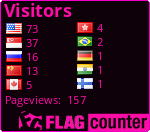 Credits
:RECENT WORK:
PHOTOGRAPHERS:
amer-fotografia Mayhem #1704840
AskaniPhoto Mayhem #1484389
Recluse Pictures Mayhem #535068
Mattyaloo Mayhem #2403652
Kelly Webb Mayhem #538336
JLayburnPhotography Mayhem #1409817
Frank Siegel Mayhem #1550752
Marc Hathaway Mayhem #1109159
Optik Nerve Productions Mayhem #1564064
Steven Douglas Photo Mayhem #553840
Emilio Farinella
julia Claire
Zya Dissolve
COMPANIES:
Sourpuss Clothing
Recluse Pictures
Fright Factory
BRANDS Ive Modeled:
Sourpuss clothing
Lucky 13
Fred Perry
Pinky Pinups
Lonsdale
Rock Steady
Iron Fist
Paperdoll Productions
Publications:
Vicissitude Magazine February 2012 volume 2
Artists:
justgnarface Mayhem#1616215
Movies:
"15"
Conventions:
Monster Mania Con 21
Bands Modeled for:
Gutmung
Websites:
Sourpussclothing.com
Reverbnation.com
Facebook.com
Retouchers:
Naturally Retouched Mayhem#2178930
MUA:
Victoria Dada
Michelle McLean
Melissa Mae Mayhem#1195464
Hair Stylists:
Sara Elizabeth Mayhem#1876159
Kitty DeVille
Tags
28 Mar 12 23:06
Photo Retoucher available! "Like" Brunette Grenade Retouching on Facebook for a chance to win FREE photo retouching :)
28 Mar 12 14:49
Hello how are you? Im a web Designer and im trying to build up my portfolio for model websites. If you want me to design you a free site just send me a message or email me at design@siegeind.com to talk further thanks!