Details
Height:
5'6"
Weight:
116 lbs
Shoe Size:
7.5
Hair Color:
Brown
Hair Length:
Medium
Eye Color:
Brown
Ethnicity :
Caucasian
Skin Color:
Tanned
Experience:
Experienced
Compensation:
Paid Assignments Only
Info
Join:

7 Sep 2009

Last:

11 Sep 2009
Tristyn Heldt
Female
32 years old
LA, Illinois
About Me
Now Featured in the Feb. issue of NYLON magazine for MEK Denim. Hitting news stands January 27th.
Check Me out in the November 6th edition of Women's Wear Daily Magazine (WWD) appearing in the MEK Denim add!!!!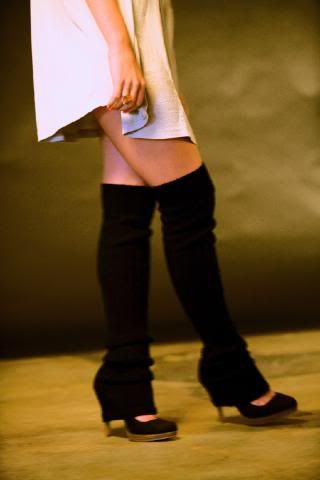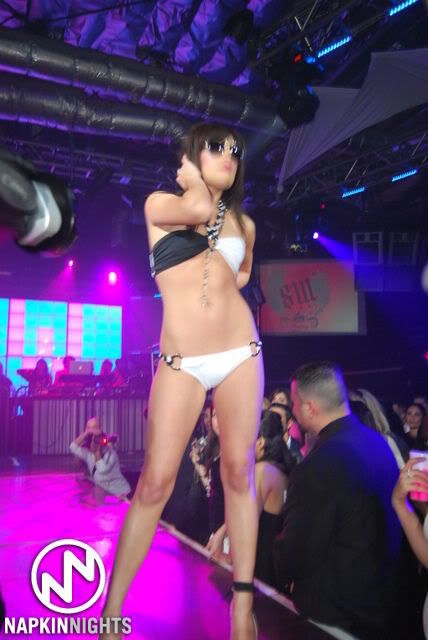 Sterling Williams Runway Feb. 29, 2008
Thank you for looking at my portfolio. I work fulltime and go to school fulltime so I am somewhat selective about the work I do.
If i have requested you at a friend, i highly admirer your work and would be extatic to work with you!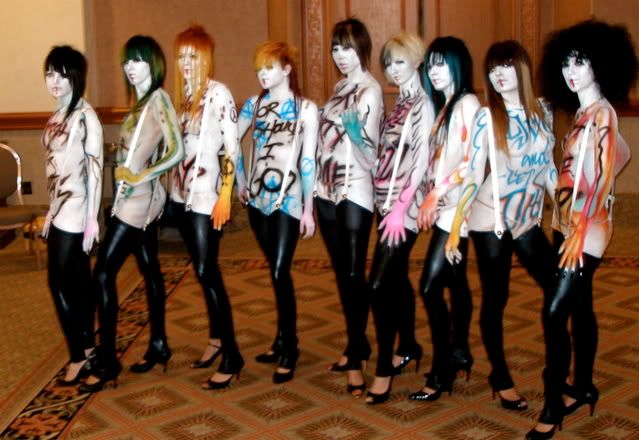 NAHA Awards 2007 Hair cut Models
I am also very selective about who I will work with, this includes paid shoots. Currently I am seeking PAID assignments only with highly creative and exceptional photographers or exceptional tear sheet work. I am capable of flexing my work and school schedule to accommodate paid assignments with exceptional photographers. I will only accept TF* if I think your work is RAD and my portfolio cannot live without it!
***RATES VARY BASED ON ASSIGNMENT. BUT 100$ AN HOUR IS STANDARD. ALWAYS WILLING TO NEGOTIATE AND AM FULLY AWARE THAT PHOTOGRAPHERS ARENT RICH SO IM ALWAYS WILLING TO COMPROMISE TO GET A GOOD SHOT. All shoots have a $50 cover charge for travel(within southern california) plus regular rate, thank you for understanding.***
***UNFORTUNATELY I CAN ONLY TAKE ON VERY SELECT TFP PROJECTS. IF YOU HAVE A VISION, FEEL FREE TO SHARE. I LOVE MAKING ART AND WILL ALWAYS CONSIDER LEGIT OFFERS. ***
I have a variety of looks and a lot of range in altering my looks. My age range is from 16 to 25, bringing anything from innocence, wholesome teen, girl next door, to sophistication or glamour. I am slim but curvy. I always bring a high level of energy and professionalism to every shoot. I am very hard working. I am very personable and always give 110% to every shoot.
I am very dedicated, professionally minded and very easy to work with and follow directions easily. I love to have fun at a shoot and I enjoy keeping things upbeat and lively. I pride myself on being highly dependable, at my best professionally and physically, and always ready to make fantastic images.
I have no tattoos or other blemishes. My skin is clear and healthy. I exercise regularly to stay toned and in shape.
I am a Mutt's, Mutt…Chuckle. Really though, German, Spanish, Native American and Irish. The funny thing is, when people guess my ethnicity they usually say Italian, which is the one thing I'm not. It's a compliment though Italians are beautiful.
I enjoy traveling and I am willing to travel with paid expenses.
I am also an actress. I attended the Orange County high School Of the Arts (7th-12th grade) as a Musical Theater major with an emphasis in Drama and a minor in Commercial Dance.
I am attending College as a full time student. I have aspirations of one day working at Sea World San Diego as a Sea Lion & Otter trainer. But for now I am working my way through college. modeling has always been a passion of mine. I am very confident in my body and am not afraid to experiment. I love working with artists, college students who need subjects for their final projects, to take an idea from someone's vision and portray it through film is something to be cherished. I'm all about keeping the peace.
Peace Love Unity & Respect
Tristyn Heldt
You Tube Channel (funny movies, see me in action... these films are not meant to be serious) = www.YouTube.com/sailormsTristyn
MySpace: www.Myspace.com/tristynlovespeterpan
Web Site: www.SuperModels.com/Tristyn
Credits
Oil Painting by Taylor Brechtel
Brian Wong 07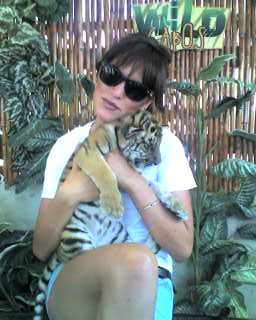 Tags
05 Mar 10 03:05
Hi Tristyn, i seen your photos and i think they are very attractive, elegant, stunning, beautiful, and your a very elegant Lady, Love Gareth.
21 Dec 09 19:33
Welcome Tristyn, If you need anything we are all here and if you are interested in contributing to our magazine, feel free to message me: http://www.ModelingINTl.com/issues Mike
08 Sep 09 08:21
Welcome and excellent port!