Details
Height:
5'2"
Weight:
98 lbs
Shoe Size:
5
Hair Color:
Black
Hair Length:
Long
Eye Color:
Brown
Ethnicity :
Asian
Skin Color:
Olive
Experience:
Very Experienced
Compensation:
Depends on Assignment
Info
Join:

22 Mar 2010

Last:

23 Mar 2010
Sari
Female
30 years old
Marietta/ Lawrenceville, Georgia, Philippines
www.sarimodel.com
About Me
(¯`v´¯)
.`·.¸.·´
¸.·´¸.·´¨) ¸.·*¨)
(¸.·´ (¸.·´ ╔★═╗╔╗
╚╗╔╝║║★═╦╦╦═╗
╔╝╚╗★╚╣║║║║╠╣ MODELING & MODEL MAYHEM !
╚═☆╝╚═╩═╩★╩═╝ (___/)
( ='.'= )
(")__(") LET'S SHOOT !!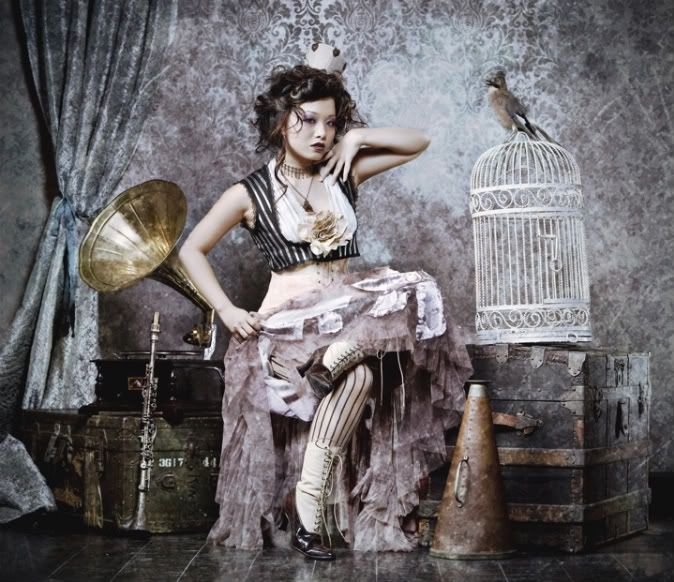 Photographer: Black Horse Studio (#1136279) MUA: Kaleidoscopic Dream (#1073637)
null


My name is Agnesmayasari Dang Dang, I am a young Vietnamese/Chinese model and architecture student living in Lawrenceville, Georgia . As the daughter of proud Vietnamese immigrants, I was born in Indonesia , the floating emerald islands. The citizens of the United States of America are entitled to "life, liberty, and the pursuit of happiness" because the USA is a free country. Freedom is an honor and privilege that some people take for granted. For my parents (Dang and Rose Truong) and their families, the pursuit of freedom and happiness is their American dream.
However, their respective journeys to freedom and establishing roots in a new country were not easy. My family and I are very happy living out our American dream in Georgia. My parents have fulfilled their American dream of having the freedom to choose their occupations and provide financial security for our family to enjoy life fully and happily. Now my sisters and I will continue to study hard in school so that we can pursue any opportunities that interest us. One of my interests is being a model.

null


Schedule To Shoot With:
Photographer: MUA/Stylist:
03/11 RayJRich Photography #243513/Keya2#51954/aakofii#353425
03/22 Andrew Kung#383925/Keya2#51954/ KEKA#582846/enkimikaye#535289
04/05 Kai Wang #746534/Michele Franco #535167
04/12 Shutter Artistry#1009870/R Bell#883413/enkimikaye#535289
05/16 MY BIRTHDAY turning 20
05/17 D Austin Photography #159093/HAIR BY SAPPHIRE SALON#250430
06/03 Sean Maxwell Project #793755
06/22 Rockstarpics71 #794736/Faces2remember#473954
06/24 Wilmot Design #822249/JordanE.#803142/Dstylen#1226769
07/01 Falaah A Shabazz #308672/Keya2 #51954/ZaraHAIR #265282
07/31 Rolando Shoot #613588/with MODEL: Nite Rain #761602
08/04 (@2pm) Derrick S Clegg #513808
08/05 (@12am) Black Horse Studio #1136279
08/16 RedRum#226008/SweatShopByTiq #484839/Michele Franco #535167/KEKA #582846
08/18 A Creative View #366190
09/05 Thomas Dodd #730164
10/17 Low Tek Photography #7791
11/28 Lisa Johnson #814561
01/06 Soul Of View #685897
01/17 Photos By Maximo#1297106/Jeunesse#1350844/Facial Attractionz#1225663
01/23 Marilyn Chen#459724/Kelly Embry/#378703/Janine Joffe#822460/Hair#829273
03/10 Troy Bell #210812
03/12 RedRum_Collaboration #226008/Michele Franco #535167
03/13 Donovan J. #234105

null


¸.·´¨) ¸.·*¨) WILLING TO TRAVEL IF EXPENSES¸.·´¨) ¸.·*¨)
(¸.·´ (¸.·´ ARE FULLY COVERED! (¸.·´ (¸.·´

- I expect hi-res cd
- I like to shoot creative themes
- Looking to work with more alternative, editorial, and fashion style.
- Hair, Makeup, and Stylist are always welcome to contact me with any creative ideas.
- No more TFP/TFCD for Glamour shoots ( I will make an exception for Troy Bell and Donovan Johnson . )
- *PAID WORK / Limited TFP/TFCD*
- I'm not limited to what you see in my port.
- If I agree on a shoot with you TFP or Paid, I do expect to get photos from the shoot. Not sending me anything is unacceptable. If you're one of those people then I don't want to talk to you.
- I also work for FOOD!!! Give me Cheesecake + Sushi and I'll be happy for the whole day.
null
null
Credits

FOR EVERYONE I WORKED WITH: I appreciate and respect your time! I'm thankful that there are such creative and talented people out there. WONDERFUL PEOPLE I'VE HAD THE CHANCE TO WORKED WITH: Photographers: Robert Morado #638707 Jaddie #19333 A Creative View #366190 photog2b #13667 EvidenceImagery #150907 Autofocus St. #391606 (x3) TMAC Concepts #179869 Troy Bell #210812 (x4) LithiumDreams #1569 cutieswithcurves #398449 Rolando Shoot #613588 (x3) D.O.P. Images #423601 SHAMAYIM #189357 Donovan J. #234105 (x2) Serena Star #14219 TalentPhoto. #533503 DudeWithAcam. #807001 WDR Photo. #583294 Ice Photography #447108 RayJRich Photo. #243513 Andrew Kung #383925 Kai Wang #746534 Shutter Artistry #1009870 D Austin Photo. #159093 Sean Maxwell #793755 Rockstarpics71 #794736 Wilmot Design #822249 Falaah Shabazz #308672 Derrick S Clegg #513808 I. By DerrickClegg #848435 BlackHorseStudio #1136279 RedRum_Coll. #226008 Thomas Dodd #730164 Low Tek Photo. #7791 Lisa Johnson #814561 Soul Of View #685897 PhotosByMaximo#1297106 AJScalzitti #1523463 Stan Van #1535610 Marilyn Chen #459724 Janine Joffe #822460 MUAs: Lisa Nguyen-She's been doing my makeup since I was 9, the best! Star Studio KetrenaRenee #310041 (x2) Caution Artistry #555018 Eve Jade Artistry #116335 (x2) Serena Star #661104 Sebastian Collier #871418 (x2) P. BY JEREMY #791980 Keya2 #51954 (x3) Michele Franco #535167 (x2) R Bell #883413 Faces by Rozz J #446418 faces2remember #473954 Jordan Eliza #803142 Dstylen #1226769 Kaleidoscopic D. #1073637 Facial Attractionz #1225663 Hair Stylist: KEKA #582846 (x2) HAIR B.SAPPHIRE #250430 ZaraHAIR #265282 Artistry b.Chandra#1056699 Models: Olivia Stirb #706222 Jeremiah J #645900 Model Zen #561586 KEISY M #722084 Kandiss Lewis #1502833 Tahirah Pope #1227695 Leah Cunningham #1136504 Gianine Abdallah #755779 Brynna Ruth #649656 Ali Rijo #472173 Nite Rain #761602 appleofmyiris #18528 Ov Apichit #383908 Designers: LuJeanik #602664 aakofii #353425 enkimikaye #535289 (x2) SweatShopByTiq #484839 Jeunesse #1350844 April Spicer #1383031
null
Winner of Miss Vietnamese American Beauty Pageant
I won Miss Photogenic and represent Miss Vietnam in the USA 2008 Miss Vietnamese American Beauty Pageant. *On the cover of Georgia Asian Times 08
null
Tags
24 Mar 10 00:17
Sari, welcome. Very Happy to see you here.... You are FANTASTIC to work with. Look forward to another shoot in the near future.
23 Mar 10 03:36
Welcome to iStudio.