Info
Join:

5 May 2010

Last:

30 Jul 2012
About Me
Sinclaire Art on MySpace Sinclaire Art on Facebook
Welcome to my profile! I am a semi-professional photographer who, while I have been taking pictures all of my life, has gotten serious about model photography in the last three years. I am also a non-conformist who believes there is beauty all around us, all the time, and that creativity is limited only by the boxes in which we allow society to lock us into. Photography to me, is all about art. Accordingly, my main goal when shooting is to generate one or two pieces of art as opposed to ten or twenty "nice" photographs. I also hold to the belief that women, of all sizes and ages are beautiful. Sadly, I have found that most women would disagree with me. It is another of my goals here on Model Mayhem to prove them wrong and to show them through the art of photography that they can be beautiful, sexy and desirable no matter what their stage in life, or body type, if they simply choose to be.
The artist and teacher in me particularly enjoys working with newer, less experienced models. What I enjoy in working with new models is their fresh and unbiased approach to posing. I love big smiles, facial expressions and body language that convey a myriad of emotions. As they say, the eyes are the window to the soul. When taking your picture, I don't just want to make an image of your physical body, I want the inner you, your soul, to shine through. I also enjoy working with "out of the norm" models. These would include older models, plus size models and alternative models. In particular I am currently looking to add alternative models to my portfolio.
Prior to a shoot, I would prefer to meet with you, or at least discuss the shoot over e-mail. I don't like talking on the phone, but will make an exception if that is your preference. When we shoot, please plan on having fun. Yes, we'll be professional and get the job done, but life is too short not to enjoy it. I will probably tell you campy jokes and embarrass myself by trying to demonstrate the poses that I'm asking you to hit. Please feel free to bring an escort. I want you to be comfortable. Just be sure to let your escort know that they will probably be put to work! Also be warned, I have been known to make friends with escorts.
Themes that I am currently considering doing are:
* Matrix
* Fantasy warrior chick
* Sexy Kill Bill
* Space/planet fantasy
* Firefly
* Wet (in the rain, liquid heat, etc.)
* Lost Innocence
* Bathing farmer's daughter
* Humorous
* Body builder - Male
* Body piercings
* Nude figure studies
* Military
* Graceful dancer
* Victorian or Southern Belle
* Nudes/implieds with long hair
* Wax on bare skin
* Light fetish
SHOOT PARTICULARS
Please be aware that I take pictures for my own and the model's personal pleasure and for the sake of art ... so ... I don't accept paying jobs, therefore, I don't have a need to hire a model for pay. Likewise, I don't charge models to help them with their portfolio. If you ask me to pay you, you will insult me. If you offer me a paying gig, I will politely turn you down.
Even though no money changes hands on a TFCD shoot, please understand that TFCD shoots are not completly free. They have a cost payable in time, energy, opportunity and effort. Having me hold an appointment open for an eventual "no show" costs somebody else the opportunity to be photographed and me the time allocated to the appointment as well as the planning time that goes into it. If you need to cancel a shoot, or meeting with me, please give me as much notice as possible and I will show the same courtesy and respect to you.
TFCD shoots will get you a CD with
ALL
the shots taken, good and bad, directly after the shoot. Any pictures that I edit later, will be e-mailed to you. Please note that I will probably not get your pictures edited right away, as my living is derived from a more traditional (yuk!) job. This is why I give you a CD with all the shots after the shoot.
Hear ye, hear ye, I
REQUIRE that models sign a model release before the shoot begins.FRIENDS POLICYNOTE-Please know that I am not telepathic, and my mind reading skills suck (except when dealing with my children). If you are interested in shooting with me, send me a message here or at nick@sinclaireart.com. I don't assume tags, picture comments, lists, friend requests, and the like (while greatly appreciated) to be an invitation to shoot. To ASSUME can make a "bottom" out of U and ME.
Please don't be offended or take it personally if I don't accept your friend request. I only accept friend requests from people whom I have collaborated with, plan on collaborating with, or actually know.
On a different note, if you enjoy photography, art and architecture, check out this video of an awesome artist:
Miru Kim: Making art of New York's urban ruins
Credits
Publications:
Project 40+
The Virtual Man
Projects:
The Soccer Mom Project
Testimonials:
AshleyV - "Sinclaire Art is one of the best photographers I have had the pleasure to work with. Not only is he very professional but I felt safe and comfortable working with both him and his assistant. The photos turned out better than I expected with the backgrounds perfectly matching each outfit and I am a perfectionist. I really enjoyed working with Sinclaire Art and would be more than happy to recommend them to anyone."B Cousins - "It was awesome working with you guys today! Thanks for devoting your time, and creative energies, and for putting together such an incredible shoot."Lady Lithium Nyx - "Not to sound like a movie commercial but if you want quality and beauty. Trust me, Sinclaire Art is the photographer you want. Easy going and full of fun. Great with ideas and giving directions, while at the same time more than willing to just go with the flow. All I can say, is he's FANTASTIC to work with and I suggest anyone who hasn't worked with him yet, really - really should. Don't ever loose you're impish attitude. It's great."M E L I S A__A N G E L - "I loved working with Sinclaire Art. He is a great guy and super fun to work with. The photos turned out wonderfully. He and his wife are by far the best people in the world. They make sure that you are comfortable with everything. I really have nothing bad to say about how Sinclaire Art works. He is a fun loving peaceful man. I dont think anything pushes his buttons. I jump at every chance I get to work with him. Keep up the great work. You will go places."MrsSouthCarolinaGalaxy - "You are awesome to shoot with. You and your beautiful wife will always be part of our family. Loved shooting with you and truly can't wait to do this again"Rabintoure - "I have worked with Sinclaire Art on two separate occasions. They are very professional and understanding when it comes to the models needs/wants with the project. I enjoy every bit of time I spend working with this team and I highly recommend that you work with them! I guarantee that you will enjoy the work and appreciate the reward of the amazing photos that come from it."Tanya Weaver - "Just stopping in to vouch for this awesome photographer. He is very professional and treats all models like family
"
Other models I have been privileged to photograph:
Alec Martin
Angelinz
Amy Js
Arlia
Barefoot Bill
Brittney LeAnn
Brita Crowler
Burnbaby
Cathy Martin
Cherokee Cillie
Chris Durant
Cristi Ana
Daria Sofiyeva
DarknCurvy
Georgi_Atl
Ginagirl
Guillermo Hernandez
Guilty Pleasures
Hada Pixie
Indulge
Jade Hitomi
Jenn with Fashion
Jodi-Rae
Joy Beck
Just Katie
Johana L
Julie Alekverova
Kelly Arrendale
Kerri_Ann
Krista Lynn
LaDonna Allison
Lisa Silveroli
Little Miss Curvs
Luna Faye
Megen
Mia Grant
Misha Love
Monika Starr
MOTHERGOOSE
Ms Jyo
Redd
Romeo Da Prince
Rose Kirkland
Sarah
Shelly H
Sonya Rena
Stacey M. Camp
Steel LXIX
Susan Franklin
Szamor
Talia E
Tiana Dillard
Turbo Brandy
Twigg61
TWNudes
VintageMuffy
Yasmin Rahmani
Photographers I have been privileged to colaborate with:
DAR Photography
Lithium Dreams Photo
Mod Studios
Paula Hughes Photography
Vincent Photo
MUA's, Designers and Stylists I have been privileged to work with:
Christy Lee
Donnell Duncan
Gina Bouges
Kortney Moffett
LavishLuxuri by NicoleD
unikelyukreations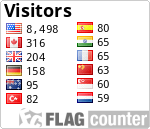 Tags
11 Jun 10 11:37
Hi I was just stopping by to let you know that I will be in Atlanta, Georgia the 8th to the 18th. If your interested in setting something up just let me know. Thanks, Bianca