Info
Join:

30 May 2010

Last:

30 May 2010
mL images-Orlando
Male
44 years old
Haines City
myspace
About Me
MaloLactic is a wine term known as the process wine goes through in the barrel that makes a wine turn from tart to silky smooth...also known as ML, my initials!
My name is Mike, if you can't tell I love wine but its also my primary profession since I'm a Wine & Spirits broker. I also started a small clothing company called Vista Lay Sleepwear. I have always held photography as a hobby since I studied it in Paris where I grew an appreciation for the arts and capturing life's essences through picture since I couldn't draw or paint for the life of me! The 2 interests came together when I decided to promote my products through creative marketing of photography...I've been hooked on finding the PERFECT picture ever since. Herb Ritts is my hero and inspiration...it all started from my love of his work as I tried to emulate his style in photography and I was hooked. Lemme know if you like my work! If you want to know more about me personally, you can also look me up on myspace and if you're cool...you can be my friend! www.myspace.com/vwallstar (just let me know you're hitting me up from here)
====Check out my other profile..."The Nice Curves Project" MM#277669 which carries the work I've started to do with Bong Spirits Vodka.====
**on top of all that, my day job consists of setting marketing & promotions throughout Orlando not only for Bong Spirts (my pet project)...but also setting up promotional gigs for the major players like Absolut, Jagermeister, Beam, Skyy and Stolichnaya just to name a few of the portfolios my company represents. Ever wanted to be a Captain Morganette??? Lemme know!
4 Different looks a model must master in order to make it in the dog eat dog world of the modeling industry...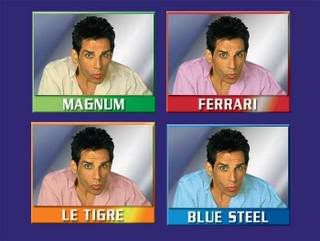 Credits
This is my project!
277669

Pamela...an absolute professional and a sweetheart to boot!
474850
Tags
30 May 10 16:14
Just stopping by your page to say hi! Please let me know if I can ever be of any assistance with retouching any of your photos.