Details
Height:
5'9"
Weight:
115 lbs
Measurements:
32-25-35 in
Shoe Size:
8
Hair Color:
Other
Hair Length:
Short
Eye Color:
Brown
Ethnicity :
Caucasian
Skin Color:
White
Experience:
Experienced
Lily Avengale
Female
28 years old
Langley, British Columbia (Canada)
My OMP Profile
About Me
Facebook:
http://www.facebook.com/home.php?#/group.php?gid=149450917458&ref=search&sid=713451626.4146301499..1
Website:
http://www.wix.com/underguarded/lily
DeviantArt
http://underguarded.deviantart.com/
ModelMayhem
[url]
http://www.modelmayhem.com/cbourgeau
[/b]
You Can Book Me Through ModelMayhem, or My e-mail. E-mail is given through MM Messages.

Willing To Travel If All Expenses Are Paid.
I feel so beautiful, Can't no one tell me no,
My life's a circus show,No matter where I go,
-Fancy Free: Sun Ho
Hey there,
My name is Lily. I am a Working Freelance Model and am also represented by InspirationALL Model Agency.
Current Look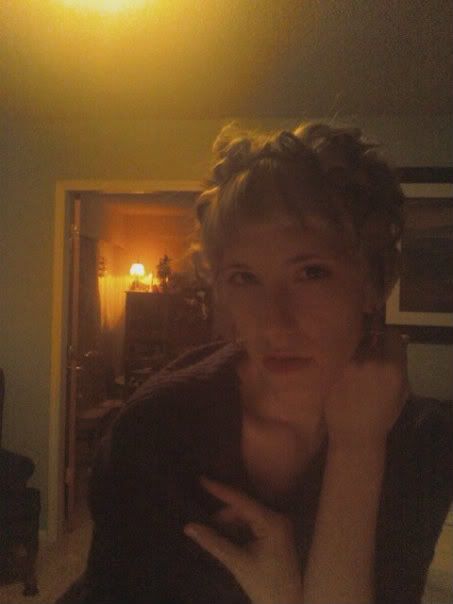 My Hair is White with Brown undertones.
My Goal in Modeling is to accomplish having fun, create artistic images, stir the mind, and possibly inspire others in the process. I'm mostly looking for work over seas to build up my book with strong, Hard-edged fashion,works and walk globally on Runways.
I have been modeling for almost a year and have experienced a great deal in my short time. Do not let that confuse you about my ability.
Blurring the Lines between Fantasy and Reality is something I love to do.
I Am Interested In:

Campaigns
Runway/Gala
Hard-Fashion
Alternative- Corsets, Neon's, Latex
Wedding
Editorial
Other Skills:

Seamstress
Clothing Designer
MUA
Henna Artist
I Will Work For:
-- $$$
--Tear Sheets
--Campaigns
--Products
Taking Very Limited TF* Due to the Frequency of My Job. If I Contaced You First About a TF* I Will Never Charge You.
***I Will ALWAYS Work With Clothes Designers For FREE!!ALWAYS!**
My Wages Are Very Low, And Include Makeup/Hair Styling. Clothes Designing and Making is Extra. Try Me if You Don't Believe Me.
I Am Currently Not Accepting Top-less or Implied Shoots at This Time.
Please Remember that I do work Part Time on Weekends And although I wish Modeling Was My Actual Job, My Job takes Priority over Non-Paid Shoots.
I'm truly inspired by powerful, confident, intellectual , beautiful woman and loud, energetic music.
Up Comming:
Jan 1st: Michelle Ateb
Jan 3rd: Greg Swales
Jan8-10thth:Work
Jan 12th: Ashley Sands//Moved
Jan.14-15th-Work
Jan 16th: Metaphysical//Moved + Fittings
Jan 17th: Wedding Soiree
Jan 18th: School /Work
Jan 22nd: Work
Jan 28th: School-Donald McKillican
Jan 30th: Fittings
Feb. 1st: Virtue Beau Photography
Feb: 5-8th -Work
Feb.11th-Work
Feb. 12- Runway -JNBY-Sophia's fashion-J. Neilas & Sons Jewellers-Inner Beauty Lingerie-Ayden Gallery-LG Cashmere Ltd
Feb. 13th-Work
UnDecided:
Girvan -Henna
Randy White- Pantyhose
John Cordova
Studio Era
Printyourown
Kwazies
Waiting For Images from:
CLASH
3TEN
Blanche Macdonald MakeupSchool
Milica Salon/Spa
Greg Swales
Winter Soiree- video and images