Info
Join:

7 Jan 2013

Last:

31 Jan 2019
Thatcher Photography
Male
Fort Worth, Texas
Currently in Washington DC
Thatcher Photography
IS URL: 
http://www.istudio.com/thatcherphotography
About Me
Mamma always said life is like a box camera, you take a bunch of pictures and find out later what you got. Ha!!
Update - I have moved to Washington DC! I will be back in the Texas area from time to time though. I will miss all my Texas friends, but I am very excited about working in a new area.
Update - We had Nathan our 2nd son in August and he is doing very well!
Nathan
Nathan
Grant is growing like crazy! He is such a cool little guy!! I love watching my two sons interact with each other!
My poor sons are going to have billions of photos taken of them every year. Ha!!
Grant
Grant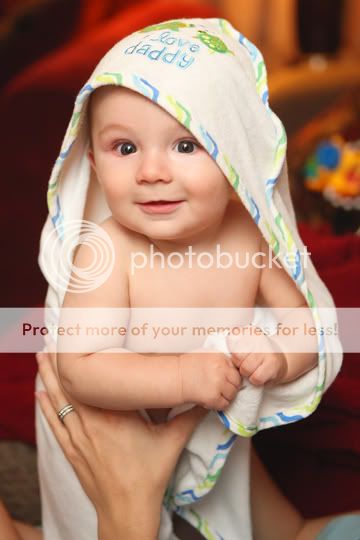 ----
I have loved art from the first moments I can recall. I have loved photography since then too. However, I was about 14 years old when I picked up my first SLR. My grandfather sparked the interest in me. He was a very talented World War Two photographer. There are very few places that I go to without my camera. I enjoy working with people from all over. I like being silly, having fun, and trying new things. I am very easy to work with, and I believe in setting good boundaries to keep everyone comfortable. I will never trade this line of work for any other. I am married and love being so.
My TFCD is very limited right now. I cover all types of modeling photography and I care very much about doing a great job. Feel free to check any of my references. Also, if you feel better having a friend with you on the shoot, then bring them. I am a people person, and don't mind at all as long as we can still get our work done. I have had a blast working with tons of great people in the fashion industry.
I am also a wedding photographer. I have covered weddings all over the US; so I love to travel for weddings as well. If you let me know you came to me from iStudio I will make sure to help you out! Feel free to check out my wedding work on my website.
Thanks so much for your time.
I wish the best of luck to you all.
Josh Thatcher
-------------------------------------------------------------------------------
This is Jack Moses. He is the person that got me into photography when I was just a teenager. Unfortunately he is on his last few years. Even though he is not doing very well, he still loves that I bring him photos from all of my recent shoots. He was a very talented and skilled photographer. Unfortunately he lost most of his work to an arsonist. I just hope that it brings him great joy to see what he has passed on. Wow, you should hear the amazing life stories this man can tell. They are stories that will stay with you for the rest of your life.
The second (sepia) photo was taken on 8-10-2009 - I thought there was no way Jack would make it this long, but the VA hospital has taken very good care of him.
-------------------------------------------------------------------------------------------------------------
These photos were taken on March 21, 2010. I got a call saying that Jack was in ICU on the 20th of March. We were at a baby shower in Houston. My wife and I left immediately to go and see him. They didn't think he was going to make it through the night. We left from Houston at 10pm and got to Little Rock at about 5am. It was so sad to see him like this. When Jack first realized who we were, I thought he was going to have a heart attack. All these machines started going crazy and he looked like he was in a panic. He could not say anything and it was making him so angry. They had to strap him down to keep him from pulling out his life support. We stayed in Little Rock until they were able to take him back off life support. I just hope that when I am in his position, I am not alone. Once he was able to talk to us, he told us how much it meant to him to see us. I want to have more time with him, but I know he does not have much time left. Keep Jack in your thoughts.
Credits
Models I have worked with -

Ella Clair - Mayhem #347669

Triketra - Mayhem #2881510

Natalia Gnatyuk - Mayhem #2675167

Valiant - Mayhem #2837204

Caprea - Mayhem #784546

Elvira P - Mayhem #2697585

Connie Cayli - Mayhem #2677764

Catherine Aimei - Mayhem #1414555

Cee Nichole - Mayhem #2613690

Cora Zon - Mayhem #1792558

MoonChild - Mayhem #1898593

Annie419 - Mayhem #1881820

ExcitedJade - Mayhem #2671697

Dana Molly - Mayhem #1605081

Cwen - Mayhem #216688

Livia17 - Mayhem #569301

Gypsy - Mayhem #817253

Anna Sophia B - Mayhem #2260050

Indira Ali - Mayhem #1823556

NikNakB - Mayhem #2178028

Sebastiane - Mayhem #1522420

Candle Boxxx - Mayhem #621543

Ambyrlyn - Mayhem #379690

Tiffany Star - Mayhem #1996193

Jinx LaRue - Mayhem #2095250

LYNNE D - Mayhem #1527734

Sanya H - Mayhem #1886134

Joya T - Mayhem #1572460

DrinaCortez - Mayhem #1197079

Vasilenka - Mayhem #80666

LAH DFW - Mayhem #1573560

Cate SF - Mayhem #1581824

Loren Kavo - Mayhem #1650437

AIMEE AIMEE - Mayhem #1342134

Bad Ass Jen - Mayhem #166357

Brooklyn - Mayhem #3894

XlcrMoon - Mayhem #536498

BeckyNH - Mayhem #1062736

Mara - Mayhem #1222550

Kelly-Jane Arsenault - Mayhem #1574502

kayla_marie - Mayhem #1686413

TRISHH - Mayhem #311815

V Ann - Mayhem #1398681

Zena Issa - Mayhem #1558631

Ashley_NicoleK - Mayhem #1269157

Dibbi - Mayhem #1272730

Lauren BD - Mayhem #1157005

Christy Rhodes 13 - Mayhem #1275224

Kayla Giard - Mayhem #1344588

Liz85 - Mayhem #1403741

MandaxLee - Mayhem #1264362

Noelle Elise - Mayhem #1250868

Sheri Hernandez - Mayhem #1245003

Brittney Briddell - Mayhem #785996

TierneyC - Mayhem #793612

Ruca - Mayhem #1041856

Britanni Johnson - Mayhem #607727

KarSin Kayne - Mayhem #1244765

Katie_Elizabeth - Mayhem #1000170

Cat Alexander - Mayhem #1229657

Meela - Mayhem #48595

Alexandra Evelyn - Mayhem #1047618

Alondra B - Mayhem #710288

Jordan Hegge - Mayhem #1089906

Kristin Seyer - Mayhem #797380

Kristen Carroll - Mayhem #163419

Amanda A1414 - Mayhem #1059476

JordenPeters - Mayhem #871166

Kelly Preston - Mayhem #857437

Kayla Carlyle - Mayhem #758444

cbabrooke - Mayhem #893292

JENNIFER BROWN - Mayhem #494072

J-a-m-i-e - Mayhem #679086

Madellyn - Mayhem #47538

Bailey Evans - Mayhem #466059

MonaMarie - Mayhem #778938

Jen Dixon - Mayhem #826342

Mackenzi Wilkinson - Mayhem #776407

DomXLucy - Mayhem #728154

Bridget Goodenbour - Mayhem #155444

Ariel Elysse - Mayhem #561884

Kali Ann - Mayhem #754925

Marcelli Felice - Mayhem #772102

Kimi Nguyen - Mayhem #764392

Jessa of Austin - Mayhem #549137

Olesja - Mayhem #798308

Marinda Thomas - Mayhem #792176

Audra Raquel Stroud - Mayhem #741795

TxLoriBelle - Mayhem #110105

Jessie Layne - Mayhem #41453

Renee Steele - Mayhem #647940

Brandi Nicole - Mayhem #86846

MischievousMichelle - Mayhem #760241

Ladie D - Mayhem #307013

Ashleigh_Brooke - Mayhem #767238

TIFFANY WENTWORTH - Mayhem #713445

Denise Thornton - Mayhem #772073

BJ84 - Mayhem #723318

Stephanie Allen - Mayhem #732135

Andi Raising Cain - Mayhem #129705

Kristin Felty - Mayhem #736085

Stephanie A Alvarado - Mayhem #724098

Simply Cha - Mayhem #684786

Chelsea073 - Mayhem #473745

Crazy Daisy - Mayhem #101704

Carolyn Herzig - Mayhem #549596

Julie Anh - Mayhem #66513

Stella Palezza - Mayhem #531853

Christy E - Mayhem #115000

The Current Look - Mayhem #537034

LeslieAnne - Mayhem #132480

Carrae - Mayhem #622762

Chase Miridian - Mayhem #43135

Taishana - Mayhem #497992

Mary Ashley White - Mayhem #61217

NicholeMC - Mayhem #695118

Angela Ryan - Mayhem #368

Ashley WW - Mayhem #289266

J Morrison - Mayhem #581177

Misty_08 - Mayhem #568010

Jennifer J Thompson - Mayhem #289440

Le Raven - Mayhem #553249

--------------

MUA that I have worked with..

Eye Con - Mayhem #713104

BeautifulBrush - Mayhem #101853

LaTonia Monday - Makeup - Mayhem #1040360

Bloom Makeup Artistry - Mayhem #1619764

Musha Ndenga - Mayhem #1076022

JaDe Rain Designs - Mayhem #860304

C Reese - Mayhem #1030277

MegYen Beauty - Mayhem #3571

Andrea Fingers - Mayhem #840670

Brad Overcash - Mayhem #540031

Makeup by Mandy Murray - Mayhem #684866

Makeup by Vetty - Mayhem #685117

Deucyz Make-Up Mayhem #640821

--------------

Wardrobe Stylist that I have worked with..

Decadent Livia - Mayhem #811059

Style by Michelle Evans - Mayhem #1967593

MegYen Styling - Mayhem #1014405

KETSANAM Designs - Mayhem #798159

Vlashay Couture - Mayhem #555563

House of AlonDria - Mayhem #724809

Krista Ketnourath - Mayhem #688888

-------------

Hair Stylist I have worked with...

LaToniaM-Hair - Mayhem #1083623

Amanda Starr Lombardi - Mayhem #1484165

Kellen the hairstylist - Mayhem #1097491

Hair Design by Tai - Mayhem #1309660

MegYen Beauty - Mayhem #3571

Cartel Pink - Mayhem #761494
Tags
09 Jan 13 20:25
inspiring~