Details
Height:
5'4"
Hair Color:
Blonde
Hair Length:
Long
Eye Color:
Blue
Ethnicity :
Caucasian
Skin Color:
Tanned
Experience:
Very Experienced
Compensation:
Depends on Assignment
Info
Join:

24 Oct 2012

Last:

27 Oct 2012
About Me
Visit me at:
See my entries at:
"That's the trouble, a sex symbol becomes a thing. But if I'm going to be a symbol of something, I'd rather have it sex than some other things we've got symbols of." - Marilyn Monroe.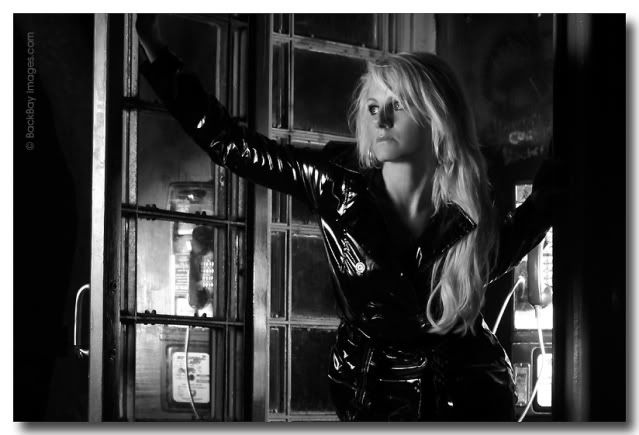 A little something about me….
I am an all American Girl who has lived in two great places to mold my persona, New York and Texas. I love what I do as a model. I love life and love being in front of the camera. I am easy to work with, and I give 110% all the time. I believe that it is important to grow and learn which keeps the creativity flowing. I take my job seriously (but have fun). I am reliable, professional, and I expect the same from anyone I work with.
I am willing to travel, but it requires planning, so please ask. My travel rates are industry standard.
Depending on the assignment, I am available to collaborate with select Photographers, MUA, Designers and Hair Stylists for TF*. All others... my rates are industry standard, please contact me for more information. Below are the genres that I am willing to create.
*Glamour *Glamour Nudes *Web Content
*Fashion / Editorial *Implied Nudes *Catalogue Work
*Pin-Up / Retro Style *Erotic Nudes *Print Ads
*Location Shoots *Artistic Nudes *Maxim / FHM / Vogue
*Commercial & Lifestyle *Fine Art Nudes *Fantasy / Sci-Fiction
*Sport / Fitness *Fetish *Car shows
*Swimsuit *Body-Scapes *Events
*Lingerie *Purpose of Art *Club Appearances
*Bridal *Parts *Club Promotions
*Beauty *Hair *Product Promotions
*Jewelry *Body Paint / Makeup *Film / Television / Video
I will reserve the right to require a professional escort with me at a photo shoot - who will NOT pose any interference or distraction, but will also be available to the photographer as potential assistance should the need arise...References are available.
If you are interested in working with me, please send me a detailed email with the following information:
~~ Type of shoot:
~~ Intended use of photographs, artwork, and video, etc.:
~~ Compensation or Exchange:
~~ Your telephone number:
~~ Your first and last name:
~~ References:
I look forward to creating some awesome images with you. Please feel free to contact me if you are interested in working with me. ~MistyAngel~
Visit me at OMP - #320722
Visit me at MySpace -
http://www.myspace.com/mistyangelmodel
Visit me at Deviant Art
http://mistyangel1.deviantart.com
Credits
The Intimate Look - Houston, Texas - OMP #102913
BackBay Images - Houston, Texas - OMP #169244
Foto Beauty/Bob Werre - Houston, Texas - OMP #26191
Leslie Mackin - New York, New York - OMP #182345
Frankie Kane - Seabrook, Texas - OMP #164812
LightForm Photography/George Strumberg - San Antonio, Texas - OMP #3435
Brad Ottosen - Houston, Texas - OMP #3856
Ryche Guerrero - Prints Charming - Houston, Texas - MM #53738
Silentis - J Moon - Houston, Texas - MM #36520
Bobby G - Houston, Texas - MM #4231
Montrose DP - Houston, Texas - MM #587922
Brad Ottosen - Houston, Texas - MM #36465
Mike Kelly - MM #471987
BackBay Images - MM #339956
Foto Beauty/Bob Werre - MM #2742
Leslie Mackin- MM #282372
TexasTeez - MM #501568
Natasha Epperson/Darkgoth - MM - #63436
FotoFusion - MM #51672
Stxphotography - MM #455679
Ernie Chan - MM #15914
Miketchang Photography - MM #859820
shotbyshih - MM #840152
Espngo - MM #599717
Ryche Guerrero - DA printscharming.deviantart.com
BackBay Images - DA - backbayimages.deviantart.com
FotoFusion - DA - surfrat13.deviantart.com
Natasha Epperson/Darkgoth - DA - darkgoth.deviantart.com
Leslie Mackin- DA bconan.deviantart.com

FOps - Galveston
Brooks Hirsch - Galveston
Creations by White - MM #736473
Kristin Daniell - MM #496874
Tags
25 Oct 12 00:25
sexy look as always. How have you been?. long time no see:) we should talk sometime about shooting:)
24 Oct 12 08:09
Beautiful