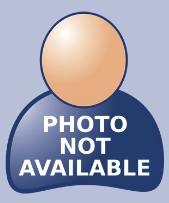 Details
Height:
5'5"
Weight:
105 lbs
Shoe Size:
8.5
Hair Color:
Brown
Hair Length:
Very Long
Eye Color:
Green
Skin Color:
Olive
Experience:
Experienced
Compensation:
Depends on Assignment
Info
Join:

29 Jun 2009

Last:

29 Jun 2009
Friends
-Sarah Vasquez-
Female
32 years old
Pasadena/ LA, California
About Me
Welcome to my page!! Thank you for all the sweet words and support.
If you would like to see more images, feel free to check out my website for the latest updates.
http://www.SarahVasquez.com
Due to school, ___I am no longer shooting___. However, guaranteed tear sheets and paid work will surely be priority. Thanks so much!
(Representation)
http://www.bobbyballagency.com
(Also with)
http://www.elledu.com/
This is my life.. This is what I love to do. I won't stop 'til I reach the top
Credits
Hot Topic
Moist Runway
Vondutch
Prequel Magazine
InThing Magazine
AutoWorld Magazine

::My Inspiration & Muses::
Andres Razo
Kenny Sweeny
Sophia Alvarado
Angel Alfaro
David Nyugen

Please do not take offense to my top 12. I rotate them from time to time.