Details
Height:
5'7"
Weight:
118 lbs
Shoe Size:
7.5
Hair Color:
Red
Hair Length:
Long
Eye Color:
Green
Ethnicity :
Caucasian
Skin Color:
White
Experience:
Some Experience
Compensation:
Depends on Assignment
Info
Join:

31 May 2009

Last:

19 Aug 2010
Amber Kristina Bickford
Female
40 years old
Arab, Alabama
About Me
I am an aspiring model. I am a wife and a mother of two. My husband is completely supportive of my modeling. He will be my escort to all of my shoots. He is not one of those possessive husbands, so no problem there as far as interfering with getting a job done. Modeling is my passion, however it is not my full time job. I am a college student as well as a mother, so please understand that I try my best to schedule my shoots on the weekends. I am not interested in doing any nude shoots. I am currently looking for modeling jobs to help build my portfolio, mostly paid however I will consider TFP work. For TFP work, I do ask that a MUA be provided if possible. I only want to work with serious photographers. My hair color is a stawberry blonde. I am interested in doing print/editorial/commercial work. I have had a very atheletic body throughout my life. I try my hardest to keep my body in shape and looking great. If you like my look and are interested in working with me, please send me your contact information along with any details of the job you would like me to consider. I prefer to get details of a shoot ironed out before arriving just to better prepare myself and the photographer beforehand. I am a very easy person to get along with. I can work with almost anyone. I have a great attitude. Thanks for taking time to look at my pictures and at my page! have a great day!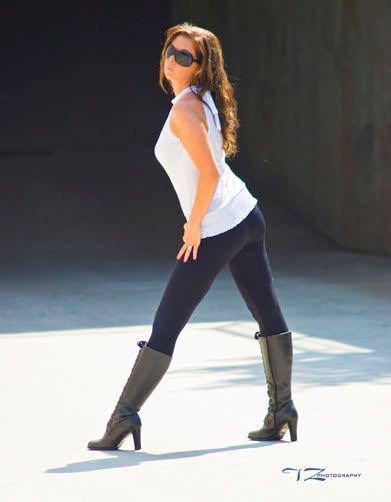 Credits
Mr. Photo Studios... Mayhem #13670
Dusty Austin... Mayhem #624
Biker Calendars.. Mayhem #523642
Treasured Images of Fla... Mayhem #574561
ZPhoto... Mayhem #59752
Sylvia S... Mayhem #14493
Paul Hamer...Mayhem #33115
Southern Exposure Photography.. Mayhem #362715
Jennifer Spanick...Mayhem #36041
Full Throttle Florida Magazine.. April 2008 Issue
Fastlane Promotions and Models.. DeWalt Tools Talladega Race
Fred Beeson Photography...Mayhem #8386
Ricky Akridge...Mayhem #444188
Barry..Sundman Photo.. Mayhem #446992
Jack Daniels Spokesmodel @ City Stages..June 2008
TouchZone Photography.. June 2008 ..Mayhem #439764
DRowan Photography..June 2008..
Rocket 95.1 2009 Calendar Girl.. Huntsville, AL
Chad Brock music video.. Lead Role.. July 2008
HotStuff Magazine Model Search Contestant.. June 2008
HotStuff Magazine Model Search Winner... July 2008
2008/2009 Huntsville Miller Girl
John Bergsing Photo.. April 2009
256Studios..May 2009
Tags
29 Dec 16 14:17
Please visit our casting call link to view all of our current casting calls for aspiring female models, fashion events, clothing designers, photography and video internships, makeup artists, and hair stylists worldwide at: http://rippingrunways.blogspot.
19 May 11 15:00
Gorgeous! Outstanding work.
17 May 10 04:30
Just stopping by your page to say hi! Please let me know if I can ever be of any assistance with retouching any of your photos :)