Info
Join:

28 Aug 2014

Last:

31 Aug 2014
Friends

GWLFPS
Male
Woodbridge, Virginia
Currently in Woodbridge
About Me
GWLFPS = Gary W. Lee Freelance Photography Studio [Updated July 16, 2014]
Thank you for taking the time to look through my portfolio.
I've been told that I am fun to shoot with, and I tend to ensure that a shoot is a fun thing, no high stress prolonged or uncomfortable poses. Let's shoot and have some fun! Oh yea, just cause I stress relaxed and fun at shoots does not mean that I am not professional! I encourage all models to bring an escort and have no problem with that, I just ask that they not disrupt the shoot.
I love capturing images and look forward to working with models and photographers whether it is only for one shoot or to develop a long term working relation, I promise that I will give you nothing but the best of my efforts and hope the same in return. I believe that the model should not have to lose money to shoot with me, I am happy to compensate the model however they feel it is best for them whether it is TFP/TFCD, pay, a mix or whatever. Even if we do a TFP/TFCD shoot I will compensate the model for transportation costs.
I have to make a statement here to my fellow photographers, if you can't pay a model something for their inconvenience and your work is not up to par to be published, don't mandated any form of "Time For...." Sorry, for that, but I have seen where photographers who have the means to fund some time with a model, get by with mediocre work at best for "Time For...." Then they don't give credits, come on...... This is a stepping stone for a lot of these models, so let's help them and in turn help ourselves!!! Now don't get me wrong, if a model is OK with TFCD/TFP that helps out, but help out with the gas or something!
OK, so the other day when I met a young lady, who I believe would have a huge potential in modeling, she asked what I do as a photographer and why am I seeking models and what do I do with the work. This is a multi-part answer;
(1) I use the photo shoots to improve my craft and always better myself and my work. Every shoot not only allows me the opportunity to improve my critical eye, but also demands it.
(2) I use the work to update my portfolio
(3) We (the model and I) create work that the model can use in their portfolio.
(4) I want to create work that can be used to submit for chances to be published. I use the Photographer's Market series of books to identify all potential users of my work. Currently I am using the 2014 with the 2013 as a backup.
(5) I use photography as a way to de-stress from my hectic and high pressure day job. I explained to the young lady that I am just a little dog hoping to compete with the big dogs who do this for their day jobs. While I would love nothing more to be able to count on my photography as a way to make a living, I am a realest and know that I have to keep my day job.
If you are looking for someone to help you expand your portfolio, I would be glad to assist. Please see my list of credits below for any references you might want to query to check me out.
I always provide credits, and if you are happy with our work (which PLEASE let me know if you are not!), would appreciate the same.
I can travel roughly 100 miles for shoots, as well as due to my other job, am in Huntsville, AL quite frequently so can shoot down in Alabama maybe two to three times a year. If you are from the Alabama are, please let me know.
Some studio locations that I shoot at:
Union 206
Alexandria, VA
http://www.union206.com/
Sly Horse Studio
Rockville, MD
http://slyhorsestudio.com/
LEGAL NOTICE: ALL IMAGES IN THIS PROFILE ARE COPYRIGHTED BY GARY W. LEE/GWLFPS. IF YOU HAVE NOT RECEIVED WRITTEN CONSENT FROM GARY W. LEE, YOU ARE NOT ALLOWED TO POST/COPY/PASTE/TAKE/SHARE ANY PHOTOS IN THIS PROFILE ON OR IN ANY ONLINE SITE OR PHYSICAL PRODUCTION. IT IS ILLEGAL TO COPY AND/OR POST IMAGES OF ANY MODEL IN THIS PROFILE WITHOUT EXPRESS PERMISSION.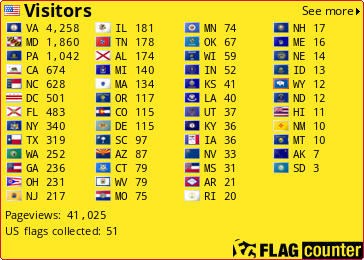 FLASH: Please take a look at my Pinterest site for ideas on shoots,
http://www.pinterest.com/gwleefltr/boards/
My One Model Place profile: Photographer # 275172
http://www.onemodelplace.com/photograph
… fps/view/1
My Facebook Studio page:
https://www.facebook.com/pages/G-W-Lee-
… 2694372770
My Facebook page:
https://www.facebook.com/profile.php?id
… ef=tn_tnmn
The below is what I found on a blog on OMP and is not my creation:
Just thought this may be useful for some folks:
Know Your Lingo
Before you contact any of your connections, photographers, or a modeling agency, it is important to brush up field-related lingo. Just like any other career, agencies and models have a trade language. If you want people to take you seriously, you need to sound serious and knowledgeable. Some terms to know might include:
● TFP/TFCDs: time for print photos or time for CD of images.
● GoSee: The first meeting with a potential client
● Casting Agency: An agency that contracts agents for potential auditions and gigs.
● Tear Sheets: A page from a magazine or publication that you appeared in.
● Cheat: Industry speak for "move." For example, "Cheat to the right."
● GWC: This is an acronym for "guy with camera." This phrase is used to pinpoint men with expensive cameras but who generally have no formal photography training.
● Implied Nudity: A type of modeling or shot that suggests nudity but does not show any explicit parts.
● Book: A model's portfolio.
● Comp Card / Zed Card: This is a models calling card that agencies will use to shop around their models to potential clients.
● Voucher: A slip of paper that is given to a model by their agency and must be brought to the actual shoot. These vouchers are necessary for receipt of payment.
● HWP: This stands for height-weight-proportionate.
Credits
Tags
28 Aug 14 13:42
Nice work!