Info
Join:

31 Aug 2010

Last:

10 Feb 2016
About Me
I have 12 year experience in modeling working with models
I am a photographer which works with many models around the world .
Real female models only please
cosplay other creative shots always welcome
models from 18-27 runway & creative & tasteful photos shots
https://www.facebook.com/Worldclassladiesshowsmag
NOTE: I also help models build portfolios, so if you need photos we can also arrange TFPCD -DVD
worldclassladies@gmail.com
skype tonyjp1
http://s545.photobucket.com/albums/hh367/Worldclassladies/
http://img33.imageshack.us/slideshow/player.php?id=img33/6058/12671751422om.smil
I shot with a Nikon d7100 140 & 1080p video
-NOT INTERESTED IN THE FOLLOWING:
1. Adult Movies
2. Internet Porn
3.Fetish Shoots
4.Photographers who are unprofessional
PS I was raised on PEI Sometimes am back there i live in Toronto sometimes travel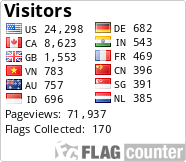 Lists
Credits
Tags
07 May 15 18:38
Thank you for the list add! Very sweet of you
14 Apr 15 20:57
Great body of work, Welcome and Thanks. 3M
25 Mar 15 11:20
Fabulous work, thanks for the lists!!
13 Feb 15 10:54
Thk u Sir!!! Real nice work!!!
02 Jan 15 05:18
Thanks for the add... Awesome work!
30 Dec 14 14:38
Fabulous port! Thanks for the F.R.!
26 Oct 14 10:19
Professional, Students and Amateur Photographers & Models. You're all invite to be part of the FB Trading group for post your sell or search: New York Photographic Equipment: Buy & Sell www.facebook.com/groups/358579300963687
05 Oct 14 13:30
Thanks for coming by and the list.
15 Sep 14 09:01
thanks very much for the list add
03 Sep 14 01:09
I'm so confused..