Info
Join:

19 Oct 2008

Last:

14 Jun 2009
Intimate Desires
Male
47 years old
based in Houston, Texas
Intimate Desires by D
IS URL: 
http://www.istudio.com/intimatedesires
About Me
Welcome to the glamour section of D Moreland Photography (www.modelmayhem.com/dmoreland).
For more photos visit these sites and feel free to add me:

www.intimatedesiresbyd.com - coming soon - home of the Desire Series!
www.myspace.com/mcphotography2k5
www.flickr.com/photos/dmoreland
www.modelbrigade.com/dmoreland




I am a professional photographer and this is what I do for a living so I am not able to offer tfcd shoots, however, my rates are very reasonable and are listed below. Call me at 713-559-0932 to schedule an appointment.
N E W S U P D A T E S ! ! !

IntimateDesiresByD.com is currently under construction!

The Desire Series has begun....stay tuned for more details!

Desires the book, featuring the lovely Deshay Moore, will be released soon! Stay tuned for more details!
NEW STUDIO LOCATION!!! - STUDIO WEBSITE COMING SOON!!!

The Basics:

6201 Bonhomme
Suite 290N-H
Houston, TX 77036

Rental Information - 2 shooting spaces in a relaxed environment:

*Studio A*
Space only $25/hr (Minimum 2 hrs)

Space with lights:
HALF DAY $125
Full Day $200

*Studio B*
Space only $20/hr (Minimum 2 hrs)

Space with lights & Canon 20D:
HALF DAY $100
Full Day $175

Amenities
Small TV for Viewing images
Stereo System
Makeup Station and Mirror
Large windows for great natural light

If you would like to make a visit to see the studio do not hesitate to contact me for an appointment.
Below are some of my most recent works.
Desire featuring Deshay Moore - MM# 502249 - Coming Soon!!
Ms. Dahlia - MM# 532321
Ann Addictjen - MM# 827386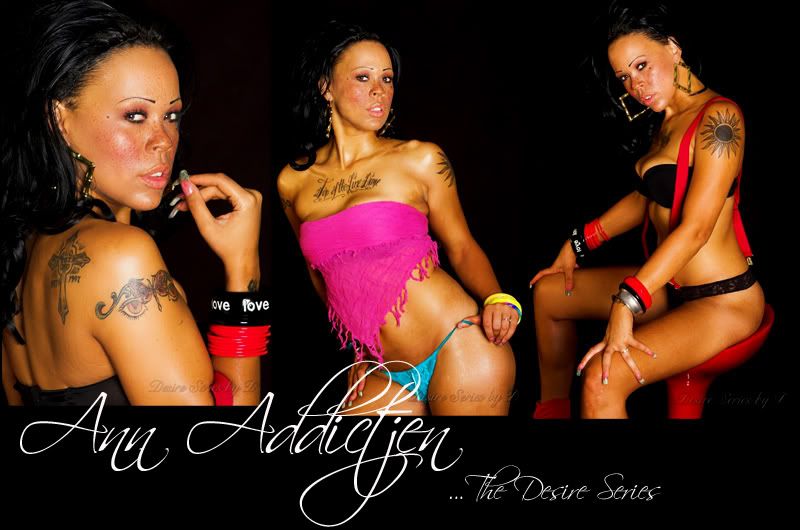 Ashley Jones - MM# 793327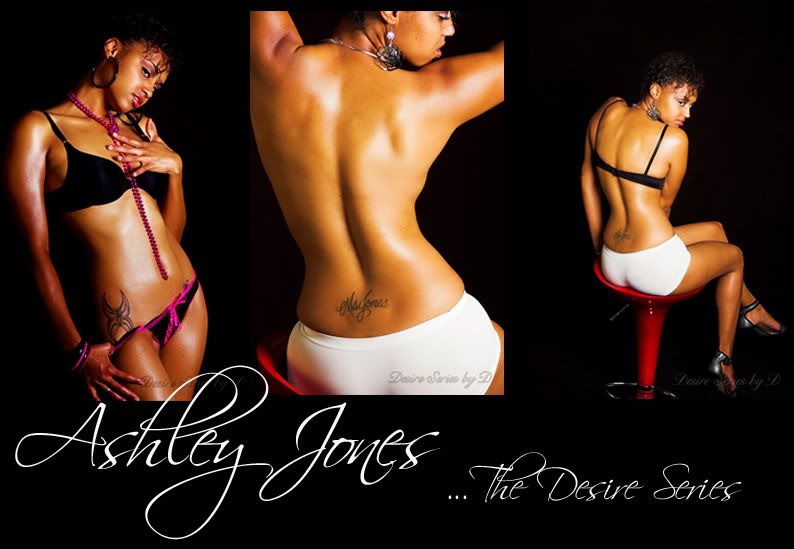 Kharma Taylor - MM# 720991
TeeLynee - MM# 582350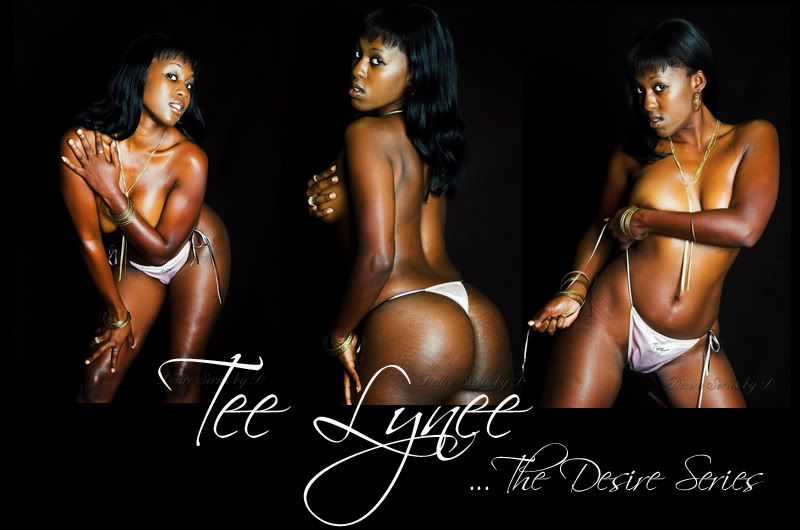 Lacie Marie - MM# 485611...and yes these are my rates...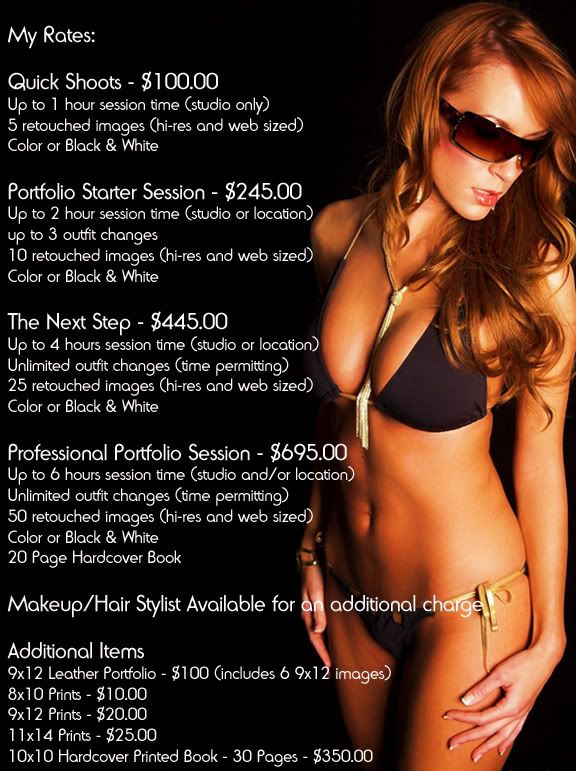 Credits
Partial List....
Model Portfolios - all the time
Weddings - Houston and Worldwide
Blaze Magazine
Drama-Scene Magazine
2007 Urban Trash the Dress Megashoot
NSBE 50 Sexiest Engineers
Monarch Magazine
ICON Magazine
Cuizine Magazine
SportsPageMagazine.com
Texas Football Magazine
Jones Magazine
General Motors/Raytheon
US Arab Economic Foundation
Helping Houston's Homeless - Gallery Show
Arthritis Foundation, Texas Chapter
Melanoma Support & Education Foundation