Details
Height:
5'7"
Weight:
121 lbs
Shoe Size:
9
Hair Color:
Other
Hair Length:
Very Long
Eye Color:
Brown
Ethnicity :
Other
Skin Color:
Tanned
Experience:
Experienced
Compensation:
Depends on Assignment
Info
Join:

18 Sep 2009

Last:

20 Oct 2009
Friends

Brittany Elizabeth W
Female
31 years old
Darlington/Florence, South Carolina
About Me
Profine under constrution this week!
College work is consuming my time right now :-(
Please read before contacting me, so that if you have any questions, it may be answered in my profile. Some of my favorite work..... One of my favorites from the beach shoot with Paul (Asight2see) :-)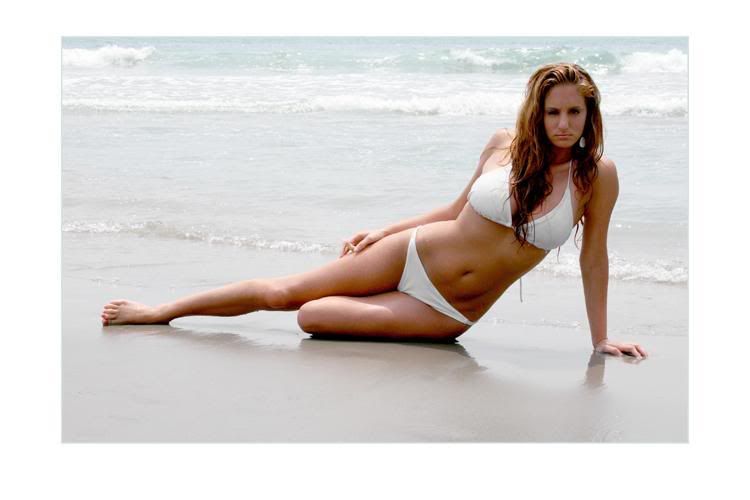 ____________________________________________________
Asight2see
______________________________________________
Thank you for stopping my my page, please take the time and read my profile before contacting me, I would greatly appreciate it.
My name is Brittany Welch. I am 19 years old. I am currently a sophmore at Francis Marion Univerity. I currently have 3 more yeras there and then I have four more years at University of Georgia to earn my Doctorate in Veterinary Medicine. As you can see from the two pictures below...I love animals very much. I have plenty of animals of my own but this one decided to show up at one of my past photoshoots unexpectidly. I am willing to work with animals of most kinds and I work well with them, as you can see below....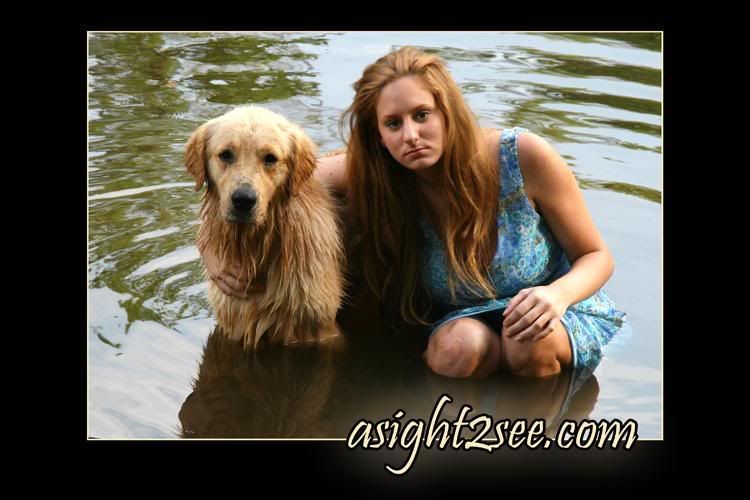 ______________________________________________
Scheduling a shoot with me
Scheduling limited TFP/TFCD. Tearsheets and Paid assignments take priority right of this momment. If you do have a great idea and want to share it with me, feel free to do so. I can schedule TF* if there is a creative idea...or if you would just like to share you r ideas with me, I will happy to share mine with you.
For my regular rates, please send me a message ( they are reasonable).
I know there are topless shots in my port, but I am no longer accepting that kind of work.
Also.... I have had numerous people (models and photographers) ask me and photographers I have worked with, if my breasts are real. Let's get this straight...I started developing at age 7, yes they are real. People who ask if they aren't real are just wanting that "reasuring" answer of "yes" they are real, because if they honestly thought they weren't real, they wouln't even bring up that quesitno, becasue that is not a question you ask people who you really think have fake breast becasue it is seen as rude. Yes they are real, get over it, get on with life, becuase if it is mentioned to me, that is an automatic block.
When Scheduling a shoot
please leave in a message:
Name
Compensation
Time
place
Ideas
(DO NOT ask me to work with you and send me your rates, its very rude and WILL NOT HAPPEN!)
MUA, Wardrobe, Hair Stylist
I can scedule TF* if you are one of these in my area, also if you are a photographer that wants to work with me and can get one of these to work with I can also consider TF*
My tentative Schedule
College starts back on August 20th...I can schedule shoots any day until then.
After August 20th....I can only schedule shoots Friday through Monday...those are my days off....
I can also only travel with travel expenses payed for and once school starts back...it will be limited.
Other info
**My hair is currently Strawberry blonde, but I will be dying it lighter.
** My ethnicities are 1/2 Native american, 1/4 white/ Yugoslavian, and the rest is African American, Scottish, and Irish. I am very mixed and therefore have a unique look.
**My bigest inspiration is Sport's Illustrated Swimsuit Magazine.
** My hair is naturally extremly curly but have a straighter put on my hair, let me know if you would rather me have curls when shooting.
_________________________________________________
Tags, Picture comments, Messages....
I apreciate these very much. I usually respond to messages within a day. Tags and picture commetns will be responded to within a few days.
Thankyou.
________________________________________________
I appreciate you stopping by my page. Feel free to contace me. New Ideas are always welcome. Can't wait to create more images!
Best of luck,
Brittany
Credits
Promo:
Master Lee's ti kuan do Demo team calander

TV:
Master Lee's ti kuan do promo video

Art:
Jeff Oborne (Art Guild (6) model drawing)

Graphics/banners:
MM# 388521 (PixelsPaintings4u): Thanks for the fourth of July Banners :-)....all 3 of them!!

ModelMayhem Photographers that I have had the pleasure of working with:

MM# 352073 : Mike Eaddy (3 times) : "Girl you got more hair than should be allowed to have! you are a mess!"

MM# 12284: Asight2see (2 time): " You have some dangerous eyes."
Tags
17 Aug 10 12:30
what?..I don't see anything from our shoot.
19 May 10 20:20
Brittany, If you need anything we are all here and if you are interested in contributing to our magazine, feel free to message me: http://www.ModelingINTl.com/
04 Mar 10 13:17
Hi Liz, i think your profile is very interesting to read, and your photos are very attractive, beautiful, elegant, and Stunning, Love Gareth.
05 Nov 09 08:53
nice to see you smiling
20 Sep 09 23:38
Tag, your it.