Details
Height:
5'7"
Weight:
118 lbs
Shoe Size:
10
Hair Color:
Black
Hair Length:
Medium
Eye Color:
Black
Ethnicity :
Other
Skin Color:
Olive
Experience:
Very Experienced
Compensation:
Depends on Assignment
Info
Join:

19 Dec 2009

Last:

19 Dec 2009
Friends

Cheryl aka
Female
Glendale, CA
About Me
OK everyone...this is the part where I express the new and improved me I now have to wear glasses. This is how I look! But I have even better news...in a matter of only months I will have braces too! Yes it's true! My jaw has to be re-aligned which will in turn mean so will my teeth. So who wants to still shoot with me now that I will be wearing glasses and braces!???!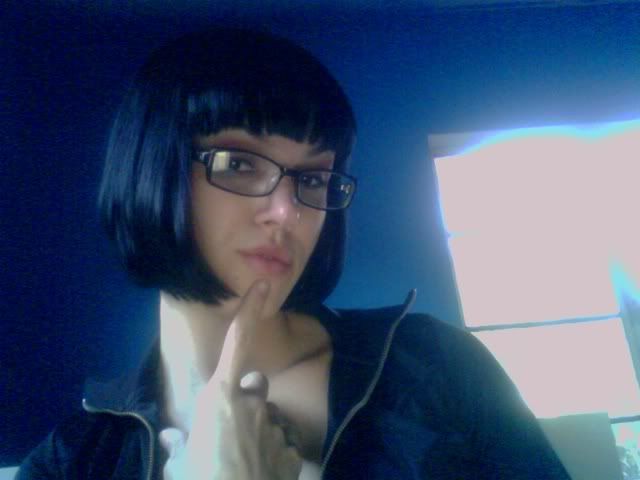 My schedule is becoming very tight! I just took the position of executive producer for the show/film Mission of Honor. I will be spending a great deal of time in San Francisco. I still plan to shoot but be aware that I will need adequate notice to guarantee my presence at the shoot. Thank you for understanding.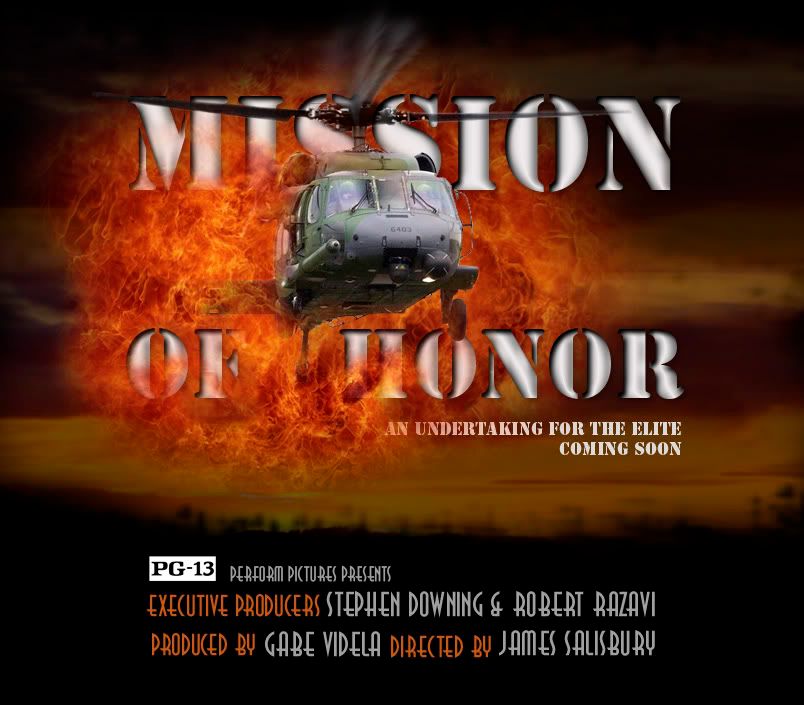 http://www.missionofhonor.net/
http://www.missionofhonor.net/mty/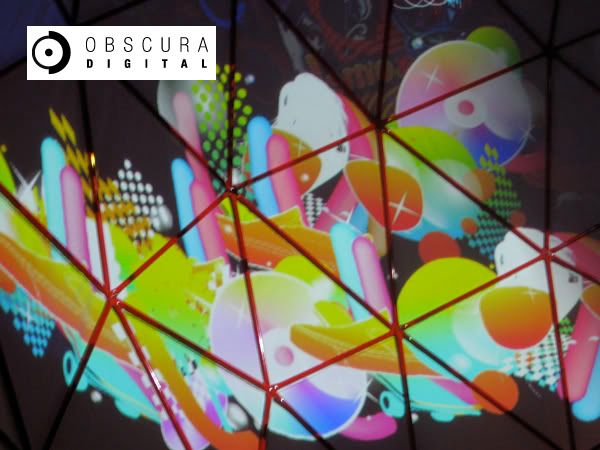 www.obscuradigital.com
About me.....
licentious
dominant
esoteric
mutable
ambitious
defiance
unalloyed
optimistic
freedom
sincere
well traveled
I know my roots
and above all......mommy
Want to see what is my pride and joy in life...what effects every decision I make...what makes me the happiest woman alive...well you are looking at him right now!~
To view Cheryl on manager's web page:
http://www.performtv.net/cstallard.html
To view Orion on manager's web page:
http://www.performtv.net/ostallard.html
Please understand that Paid assignments take preference over TF* work always. If we book a TF* shoot....be aware that part of our agreement must include the understanding that if you or myself is offered paid work the same day as our TF* shoot...then the TF* will have to be rescheduled. If this is something that will upset you...then please do not book TF* with me.
Hello, my name is Cheryl and my alias is Black Velvet. My modeling ranges from fashion to erotic. I enjoy expressing myself through modeling and acting - my creative outlets. My agent is Stacey Sills of Sills Models (www.sillsmodels.com). She is located here in Hollywood at Paramount Studios, and books most of my acting and modeling jobs - from fashion shows to red carpet events. You can contact Stacey at ss@sillsmodels.com.
www.staceywithane.tv
____________________________________________________
Stacey Sills : Sills Models, Stacey Sills, Agent
--W.C. Fields Bldg #105, Paramount Studios, Hollywood, California 90038 United States
--310 721-8490 . ss@sillsmodels.com . www.sillsmodels.com
"Sills Models" work with a great team and I am proud to be part of this professional group of people!
Matt Cronrod: Storm Talent Inc., Matt Cronrod, Agent
--12100 wilshire blvd, los angeles, ca 90025 United States
--310-428-7453 . matt@stormtalent.com
____________________________________________________
Robert Razavi : Perform TV Management, Manager
--Los Angeles and San Francisco, CA United States
--310-284-3512 or 415-902-8794 . 310 926 6578 .
--tvfilmsetc@yahoo.com . www.performtv.net
____________________________________________________
Fishman Productions at Paramount Studios
http://fishmanproductions.com/
Ken Kaufman: President at Hollywood RPM Entertainment
De Veaux Fashion Commentator for Pax: she does our interviews and an incredible sweet woman!
http://www.truveo.com/Cisco-Chats-wDe-V
… 3500984720
Raina Siberstein: Team Fashion Journalist
I also book my own modeling gigs. Feel free to contact me here on Model Mayhem. My time is limited, as I will be returning to college to finish working on my master's degree.
My top priority in life is my family. I love my son more than anything in this world. He is my rock and is responsible for making me the woman I am today. I devote most of my free time to my son. Please take this into consideration as last minute scheduling can be difficult.
Time is precious for all of us and I do this for a living. I rarely do TFCD/TFP but will consider it.
I volunteer my services for great causes. If you are working on a charitable event let me know. My schedule permitting I am more than willing to help out. I have volunteered my time for fund raising to do fashion shows and calendars for causes such as scoliosis, child abuse prevention programs and animal adoption for abandoned animals. One organization that I am currently working with is Bark Avenue Foundation www.barkavenuefoundation.org
http://childlaborphotoproject.org
I am not just a model but an artist. I art direct for Candy Wax Cutie: www.candywaxcutie.com.
I am also working on 3 galleries at this time:
"Killing My Friends"
"Aging"
and the third cannot be disclosed at this time.
Thank you for taking the time to read my profile. Have a blessed day!
A Girl Can Dream....
*Steve Diet Goedde
*Diane Arbus (I know it's impossible but I do admire her work!)
*Helmut Newton (Again impossible but still.....)
*Gunter Blum (truly inspirational...and again...)
*Christine Kessler
*Beatrice Neumann
*Lithium Picnic
*Hypnox Photography
*Katja Ehrhardt (High Gloss Dolls)
*Eric Kroll
*Perry Gallagher
*Brad Miller (Munky Haus)
*Victor LightWorship
*Martin Pelzer
*Chas Ray Krider (Hotel Fetish)
*D. Brian Nelson (Night Potographs)
*Matt Lombard
*Viva Van Story
*Destroy Inc
*Michael Helms (An amazing photograper and yeay he is so incredibly cool and talented!)
*Gary Breckheimer
*Velvet Scars (swooooooooooon! peachy indeed!)
*T H Taylor
*venus wept photography
*James Graham
*steve prue
*Corwin Prescott II
*ASYLUM - Photo
*michellexstar
*Mickle Design Werks
*Jerry Bennett
*Chad Michael Ward (Yes Finally, and not only a shoot but a music video...and of course it kicked ass!)
*magicstudio
*Adam Robertson
*Andy Hartmark
*Wolfgang Steiner
*Kahen Grace
*silent-view
*Kaos Beauty Klinik
*Xavi Moya
*ChaseLisbon
*ModernCitizen (OMG! I had the best time ever shooting with him!)
*Lori Mann
*sideshowsito
*georgefavios
Credits
*I do act*
http://www.imdb.com/name/nm3216598/
Film: Never Surrender (LionsGate)
http://www.imdb.com/title/tt1307989/
Film: The Humdrummer
http://www.imdb.com/title/tt1468375/
Series: The Industry
Up for role in the movie Mission of Honor:
http://www.missionofhonor.net/
www.performtv.net (my manager)
____________________________________________________
Fashion - Fashion Shows - Red Carpet Events
Lust Latex Designs
www.lustdesigns.com
KRoque and her tailored Fashion line www.KRoque.com
(Red Carpet Event and Tila Tequila's new show coming soon)
M Herrera www.mthemovement.com Their new Ladies Line coming soon!
(Fashion Show)
Manu Swimwear
http://manuswimwear.com/
(Fashion Show)
Marcel Munoz
http://marcelmunoz.blogspot.com/
(Fashion shows)
Ruby Cosmetics
http://www.rubycosmetics.net/
(Fashion Shows)
Studio DNA Hair Styling
http://www.studiodnasalon.com/
(Fashion Show July 24)
Yoga Army Clothing Line www.yogaarmy.com
(Fashion Show July 24)
A Rock Amor www.arockamor.com
(Fashion Show July 24)
T-Shirt Line for www.313merch.com
Parris Harris Fashion Coordinator
http://phashionarmy.com/parris-harris/
(Numerous fashion shows)
Sharon Esther Producer
(Fashion Shows and Industry Series)
Anthony Cody: Makeup Artist and stylist for Chanel/ Dior/ Armani/ and Nars Cosmetics! www.myspace.com/studiomakeupartist
(Red Carpet Events)
Red Carpet Event for clothing designer Tal Sheyn: www.designbytalsheyn.com
Rachel Carlson: Stylist and Designer of Rachelle Appelle: Mayhem #1066010
www.myspace.com/rachelleappelle
(Photo Shoots and Red Carpet Events)
Hairstylist James Peter Williams of Beverly Hills
Canale' Salon: www.canalesalon.com
(Photo Shoots and Red Carpet Events)
Clothing Designer Lisa Jn Marie : Mayhem #1041071
www.myspace.com/chantijewelry
(Oscar's Red Carpet Events and photo shoots)
Clothing Designer Jeri Thompson : Mayhem #1046010
(Oscar's Red Carpet Events and photo shoots)
____________________________________________________
Media - Events
Godfather Sit Down in Hollywood - Los Angeles
http://www.godfatherlv.com/events/
Interview with JStar Media: www.jstarmedia.org
___________________________________________________
Magazines:
Exotic Travel and Adventure Magazine (Shot July 2009)
http://www.facebook.com/pages/Exotic-Ad
… 8397786408
Devon Poer Stylist and so much more!
http://devonpoer.blogspot.com/2009/02/c
… nture.html
___________________________________________________
Book Projects:
(Visions of Excess MM# 152) & (Sessions MM# 436985)
Boyd's Apartmet
http://www.blurb.com/bookstore/detail/702063
The Black Tape Sessions 2 Special Edition
http://www.blurb.com/bookstore/detail/731047
The Black Tape Sessions 2
http://www.blurb.com/bookstore/detail/702007
____________________________________________________
WorkShops:
Frank W. Ockenfels 3: www.frankockenfels3.com
Julia Dean Photo Workshops "Experimenting with Light"
http://www.ssreg.com/juliadean/classes/
… catid=1803
(July 25)
____________________________________________________
Art Directing - Art Galleries
Art Direct for Candy Wax Cutie: www.candywaxcutie.com
Art Team with Geoff Flint: projects: Capitol Records
Band: The Always (2 music videos)
http://www.youtube.com/watch?v=fPaaI2R7
… re=related
Religious Reflections Phillip Ritchie Art Gallery: www.parphoto.com
____________________________________________________
Music Videos:
Band: Brandon Ashley and the Silver Bugs
Song: "My Decadent Thursday"
http://www.youtube.com/watch?v=_8Ne46FFokc
-Video Directed by: Chad Michael Ward
(www.digitalapocalypse.com)
-Produced by: Andrew Schrader
-Prod. Designer: Geoff Flint
-Wardrobe: Amber Gleason
-MUA/Hair: Nicki Hunter
-MUA Assist: Jennifer Corona
____________________________________________________
Digital Art:
Obscura Digital
San Francisco
www.obscuradigital.com
The new Hard Rock Cafe Las Vegas Casino and Suites
____________________________________________________
Production:
Currently Executive Producer for the show/movie Mission of Honor
Tags
25 Jul 13 12:07
Sublime ! incroyable ! striking beauty ...
19 Jul 10 03:57
Nice Work!
14 Apr 10 07:01
perfect shoots
27 Feb 10 19:38
excellent work...well done
19 Dec 09 20:07
Welcome to iStudio