Info
Join:

26 Jul 2010

Last:

10 Jan 2013
Angelus Complex
Male
49 years old
Chillicothe
Currently in columbus, Ohio
The Book Of Faces
IS URL: 
http://www.istudio.com/angelus
About Me
I travel back and forth to Atlanta, GA.
Quick Note:
No escorts.
I'm burnt out on theft, threats, arguments, violence and ignorance.
Thank you.
Already published my glamour magazine (check the photo gallery) and I'm bored with it just that fast, looking for fashionable models for the fashion, beauty, commercial magazine that I really want to work on.
Simple Stipulations
I'm opening up the TFP vault currently for my satin, milk and bucket series.
If interested, contact me.
Credits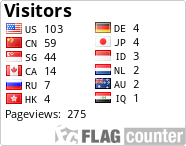 Big Daddy's Clothiers (Advertisement)
Liv Live Entertainment (Advertisement)
Atlanta Magazine
Boss Magazine
Tint Magazine
Impressions Commercial Modeling Agency
D.I. Commercial & Fashion Agency
Exquisite Modeling 08 Calendar
A lot of stuff from my Atlanta days that I didn't even care to remember because it's old work.