Info
Join:

31 Dec 2010

Last:

12 Dec 2011
Blue Moon Images
Male
Irving, TX
Currently in Dallas
About Me
Thanks for stopping by my portfolio and taking a peek at the images. I am a professional photographer specializing in glamour, fashion, runway and pin-up styles with a focus on blending authentic expressions, with artistry, creativity, clarity, and colors with each model's unique beauty and irresistible personality. The rates are reasonable for studio and/or location photo shoots. Please call for a quote. No TFP except for special or unique circumstances.
Become a fan at
http://www.facebook.com/pages/1-Digital
… 7400740328
Here is what others have commented about my portfolio and my images.
"Always the most stunning creations here." MM #1047961
"Seriously, you are an awesome guy, a talented photographer and a BLAST to work with!! Girls-don't miss a chance to work with Jeff!" Nicole Moser MM #508536
"A photographer who is able to capture every woman's beautiful traits. Being a professional retoucher I have had the chance to work with Jeff and also have seen and retouched some of his work. . . . his style is classy, sexy, flirty and tasteful. Everything he does is always well performed and for any models considering to work with Jeff, I would say that you will NOT be disappointed. Trust me." Marie @ MCS Photo Touchup MM #1127596
"Your work is beautiful, you make every model look her very best - that's a talent!." MM #1440824
"Your models are gorgeous, and so many expressions to see, all done by you, so beautifully! Love the smile and the alluring looks! MM #1199886
"Your images are very tasteful, no ordinary shot's. What is the reason the models do so well in your images?" MM # 757861
"I really was impressed with your work. I can always tell when a photographer really knows how to pull the best out of the model, and you do. To top it off you can capture it right." MM # 106597
"I have never seen someone photographing mature women with such a distinctive touch. Your work is one of a kind." MM #1161030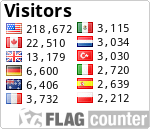 Create your own visitor map!
Recent Images
Cali
Nicole
Holley
Gabrielle from the HBO Series Entourage
Brooke
Liz
Jessica
Chrissy
Amber
Marilyn
Leanne
Crissy
Brooke and Crissy
Holley
Jess
Liz Ashley
Courtney
Lauren
Jessica
Brooke
Amber
Holley
Tempting
Almost ready.
Western casual.
Pucker up.
Credits
1 Digital Place MM#1449752
Tags
31 Dec 10 09:56
Great to see you here! Hope you have a wonderful New Year