Info
Join:

16 Aug 2009

Last:

12 Feb 2010
edo San Francisco
Male
Bay Area, California
About Me
IT'S NOT THAT SERIOUS PEOPLE......
Flakes Please Don't even send a message for TF*
NOTE: I Will only do TFP* if it's good for both of our port folio and the concept is very good, ask I don't mind !
My Rates are very negotiable and soo low ! ASK!
Just because I want to take pictures of you does not mean that I want to marry you, procreate, or abandon everything I love just because Dr. 90201 did a really wonderful job on your rack.
I am practicing photography. One day I hope to be pretty decent at it. Hopefully a majority of you guys will eventually like my work too.
Portrait,glamour,pinups, bikinis, implieds..etc. IT DOES NOT MATTER.:p Just come with a great attitude and lots of patience, and maybe we can create some pretty nice images.
If you have a great idea that you have always wanted to shoot, but thought maybe it was too risque', or silly...let me know. We may be able to breathe life into it and make it wonderful. I do not judge..I repeat..I do not judge anyone, and anyway, how will we know where the line is unless someone is willing to cross it.
SHOOTING SITUATION IS AS FOLLOWS:
A) I shoot only in Digital format with a studio flash system.
B) All indoor photo shoots are welcome.
B) Due to the winter weather all photo shoots are indoor my Concord studio settings.
C) If you have access to other indoor locations that you would like to do the photo shoot at, my studio is Mobile and I can travel to that location.
D) By late spring & summer I will be doing mainly outdoor photo shoots.
E) Location: CONCORD CA, BAY AREA 38 MINUTES FROM SAN FRANCISCO.
F) Phone (Ask)
YOUR RESPONSIBILITY:
1) To set a Date and Time that fits both our schedules.
2) What type and color of outfits and how many (I have no limits on outfits).
3) Any Ideas or suggestions for the shoot (what are you looking to promote about your self)
4)Escorts are welcomed if thats what makes you comfortable (A Photo shoot is only successful if your comfortable and confident about the shoot, don't come if you have any doubts) Note: no input allowed on shoot unless Escort is a MUA or HS and this has been agreed upon between photographer and model.
5) Your favorite type of music you like to listen too.
6) Travel to and from the location of the Photo shoot (If I am required to pick you up my car can only carry 2 passengers due to it is a Sexy Camaro 30TH Anniversay edition which only accommodates a driver and a Passenger) and enough room for equipment.
Last and Final note:
What can I say! Remember to have fun while working and remaining human! Stay humble.
Yes I'm LATINO!
Credits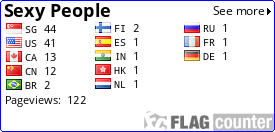 Crystal Lynn Model Mayhem #727732
Karen Medina Model Mayhem #1302352
Megan_Lee1 Model Mayhem #1008701
Nikki Collins Model Mayhem #775835
Lynnae Yvette Model Mayhem #1047722
Monica Christine Model Mayhem #1261246
Jessica Lynn Rose Model Mayhem # 1257363
Courtney Model Mayhem # 538134
Anna Gomez Model Mayhem # 1222907
Jenna Leighe Model Mayhem # 824627
Cc_Flowers Model Mayhem #1236973
Adrienne Glen Model Mayhem # 3450
LindsayMarieK Model Mayhem # 852211
Jenna Model Mayhem # 1210142
Laura M. Stinson Model Mayhem # 709361
Bentley Loren Model Mayhem # 1072166
Kay-_ -KaY Model Mayhem # 1150700
Rebecca Nia Model Mayhem # 1148601
Ms Ambor Model Mayhem # 1042239
Jessica Model Mayhem #756169
Tiffany Christine Model Mayhem #1036381
Susanne Jacqueline # 1126133 Model Mayhem
Rebeca Rangel Model Mayhem #1083321
Miss Maiden Model Mayhem # 1059668
Kai Li Model Mayhem # 313881
Tova Ann Model Mayhem #1060552
Ashton Miyako Model Mayhem # 47744
Zarif Kabier Sadiqi Model Mayhem # 3500419
Monica Model Mayhem # 104116
Miss Tasty Model Mayhem # 856084
Matthew Youngquest Model Mayhem # 871110
Diamond 831 Model Mayhem # 565108
Amanda Campos # 678632
Emely Davenport model Mayhem # 405064
Dwight Pratt Model Mayhem # 568545
Sierra Model Mayhem # 1014472
Miss Gretta Model Mayhem # 1010345
Kay Li Model Mayhem #313881
Ashley Model Mayhem # 858060
Alyssa Model Mayhem #1035570