Details
Height:
5'7"
Weight:
115 lbs
Measurements:
34-26-34 in
Shoe Size:
8
Hair Color:
Brown
Hair Length:
Long
Eye Color:
Brown
Ethnicity :
Caucasian
Skin Color:
White
Experience:
Very Experienced
Compensation:
Paid Assignments Only
Info
Join:

12 Jul 2009

Last:

17 Jan 2011
Renee Grey
Female
Los Angeles, California
IS URL: 
http://www.istudio.com/reneegrey
About Me
MY MODEL MAYHEM # IS 860819
http://www.modelmayhem.com/860819
or www.modelmayhem.com/reneegrey
A little about myself: I grew up in the midwest so my attitude is in check! I attended college in Florida and New York (F.I.T.) earning a B.A. in business and an additional degree in fashion. I have worked in the fashion industry since graduating college and continued that when I moved to Los Angeles over four years ago. Unfortunately, the apparel industry in Los Angeles was less than fullfilling every day to say the least. For now, returning to modeling and the rest is up in the air indefinately!
Rates are sometimes negotiable but pretty standard and more than likely will only take PAID shoots. Please message me for more specifics.
Can provide references if needed but all will tell you that I'm pleasant to work with and show up unlike the usual LA flake. I will also put myself through pain and discomfort for the right shot...I want it as bad as you do, trust me! I work hard so as to not waste either of our time. At this point, I'm mostly here to do nude glamour/art/body/erotic modeling which you'll very well see by viewing my pages here on iStudio and Model Mayhem. I have pictures in clothes but they aren't near as exciting for you to look at!!!
In addition to nude shoots alone, I will work professionally conducted nude shoots with other models, male or female.
I have extensive dance experience in many genres. I'm not as felxible as I used to be but my body surprises me at what it can still do!
I also have some acting experience. I have been a featured extra in a webisode and the lead female role in a short film called "Cut" that was submitted to the AVN film festival in 2009.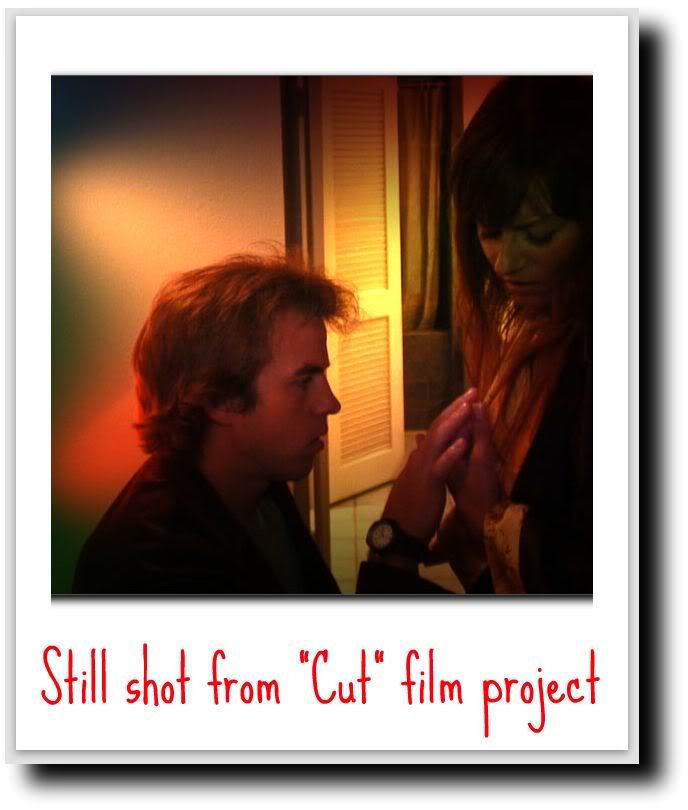 Most recent movie project was part of the "chorus group" in THE HUMDRUMMER
I'm no prude, really easy to work with, but as another one of my model friends puts it...I'm not here to date, only create. And by date, I mean anything other than meeting you for anything other than a professionally conducted photo shoot. I do not need a date, a friend, someone to meet for coffee, a fling, boyfriend, or a good F@$k!!! I have that covered on my own, thanks! Please don't hire me if your intentions aren't purely professonal, period end of story. If I was looking for any of the above I would have a MySpace or Facebook page which I don't. iStudio and Model Mayhem work well for my needs.
P.S. I curse like a sailor in every day conversation and have trouble censoring myself!!! Just FYI.
Newest work at this point is just being put at the end of my port as apposed to mixed in. FYI
***L'CHAIM***
Tags
23 Jun 13 06:24
LOST OF LOVE <3 -AB
11 Dec 11 00:54
Such a great port - but no underwater work yet??
09 Nov 11 06:58
Thank you for adding one of my photos to your list, if you ever come to Idaho let me know. Chas
14 Feb 11 08:18
Renee you're amply the best
04 Jan 11 23:20
Awesome Work Renee!
21 Jul 10 14:29
Hi! Extensive portfolio, great works!! :@) Pietro
15 Jun 10 02:21
great port!
11 Jun 10 13:47
Very nice work Renee...
23 May 10 09:53
Awesome portfolio! Your pretty exciting with your cloths on as well! LOL Just sayin...
21 May 10 14:10
Hey Renee, We haven't forgotten you,just haven't gotten to Cali yet but we will soon. Contact us at mm193941 or at rayzorrs@projectredsoks.com Peace, Rayzor