Comments

Very nice pose and look. VERY pretty face and lovely smile.


Beautiful bone structure.


Your lovely smile compliments your wonderful eyes!




A beautiful model with a beautiful smile can't wait to see what you do next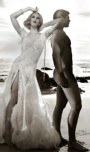 Rose
2014-10-30 19:58:35.0
You're a natural beauty Yolando.


You're so lovely, great smile Yolanda.