Info
Join:

9 Apr 2011

Last:

9 Apr 2011
Friends

About Me
Contact us at 404.590.5006 for rates. Sorry, No TF/TFP. www.mrjeno.com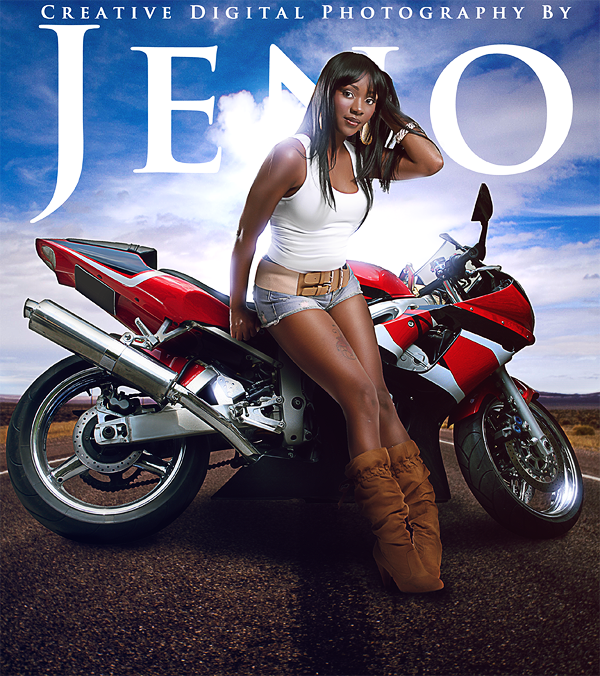 » Mr. Jeno
» I am not just a photographer, I am an Artist.
» Naija-American / Male / 30 / Atlanta, GA / USA
»
http://www.mrjeno.com
If you're interested in a photo shoot or graphic services please send me an email to jenomedia@gmail.com or call 404.590.5006. My rates are pretty good. ::End of commercial break::
Please, sit back and enjoy the uniqueness which I have worked so hard to bring to you. Who am I? 30 yrs old, Naija-American, self-motivated, success-oriented, photographer, web designer/developer, music producer, and multimedia/graphic artist living in Atlanta, GA!
I am a man on a mission. I must stay focused on the goal at hand, and watch how my path leads me to God-Given success! I may sound crazy now, but when I'm done then it will be amazing. I always stay busy. So just sit back and watch the show!
Stay tuned because there are no commercials!
Credits

Tags
14 Jun 11 02:03
Very nice photos! Anytime if you need a PhotoEditing/Retoucher,please touch me! And you can send me one to have a try.This one is free. Email: garden_siyu@126.com My site: http://gardenofsiyu.xp3.biz/en%201.htm
14 Jun 11 02:03
www.mrjeno.com