Info
Join:

12 May 2010

Last:

16 Sep 2010
Friends

Josh Separzadeh
Male
Los Angeles and most countries in Europ, California
www.JoshSep.com
IS URL: 
http://www.istudio.com/joshsep
About Me
Facebook:
www.facebook.com/joshsepart
or
Stalk me on Twitter:
www.twitter.com/StalkJoshSep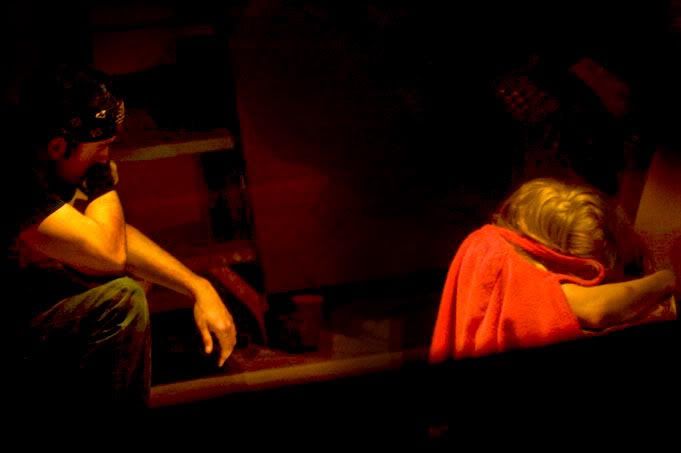 In this kind of work, the model is as important as the concept and the photographer. Most of my time is spent scouting for the right model to be in the piece that I shoot. I don't mass email, if I messaged you, I REALLY do want to work with you! I just get so busy and all these ideas pump into my brain at once so sometimes I can't keep up with myself. But I never message anyone for the hell of it. It is either because I really REALLY enjoy their portfolio, and/or I want to work with you! there are many talented people on this site and it gets overwhelming how many people I'd like to shoot.
With that being said:
My photos are actually paintings of photos. I take the pictures and I overlay the image with the right colors and shading. This is why they have that cartoon look to them.
It's a little hard for me to describe my context of my work. Each piece pretty much expresses an idea or philosophy that I have acquired during my experience in life. I see alot of problems in my direct generation and also the society that surrounds me. I try to express these issues using some kind of narrative structure to each picture where irony, metaphors and symbolism carries the context of the piece. My work has a very simple aesthetic to it because I feel that every item in the picture needs to be a strong part of the theme that is being conveyed.
When people see my art I want them to be able to see issues in a new light. Some people have fallen into a world where others decide for them, media tells them what to enjoy, commercials tell them what to buy and celebrities tell them what to like. This way of living is not living. It's individuality that creates a life, but when MTV is force feeding my whole generation on how to experience life I feel it kills authentic souls. My art is aesthetically connected with the types of images that magazines would be able to use in order to sell anything, because many of my pieces include sex, drugs and violence, but unfortunately this aesthetic is necessary in order for my work to hit the people who I think have fallen into this problem. If sex sells to the public, I am hoping the public will "buy" my philosophies toward life and adapt them them to their own in order to be a more well rounded individual and not a puppet of the world around them.
If you are a model that enjoys the concepts and would like to work with me, leave me a message and we could talk.
Oh Yeah, and don't friend me without telling me something about anything first... I don't get that...
And add me if you are on myspace: www.myspace.com/joshphotography
or on
http://www.wickedtalent.com
Oh and stop flagging all of my work, Ive seen things on peoples avitars that imply sex much more than any of my work, damn...
Heres my studio and myself working with Ksenia Rabinovich and Heather Jacobson.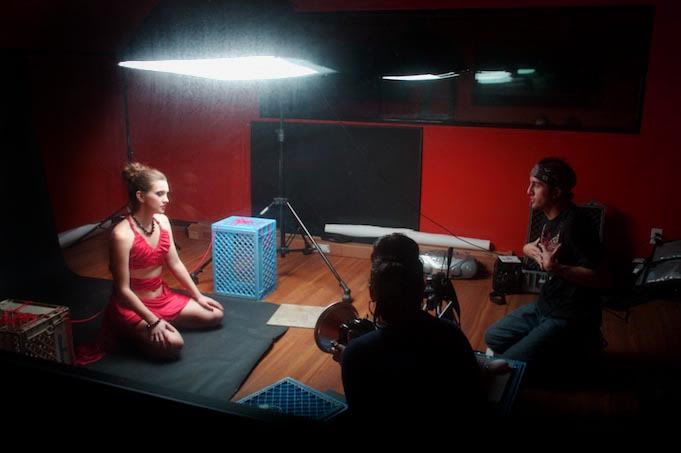 If you contact me, I will assume you want to work for tf* unless otherwise noted.
Credits
All models that I have worked with have been extremely talented able to take direction magnificently. They are professional, on time, and reliable. I would refuse to work with anything less and I recommend these models to everyone that is attempting to pull off something exceptionally amazing:

Naomi K

J Jett

Nohea Kamakani

Alona B

Elizabeth Allen

Jeska Vardinski

Lillian Ng

Jessie Von Presley

Cin S

Vladi Belle

Heather Jacobson

Vassanta

Elle Goodman

David Shipp

Jessica Shapouri

Gizel