Details
Height:
5'9"
Hair Color:
Black
Hair Length:
Very Long
Eye Color:
Blue
Ethnicity :
Caucasian
Skin Color:
White
Experience:
Very Experienced
Compensation:
Depends on Assignment
Info
Join:

31 Mar 2012

Last:

2 Apr 2012
Friends

About Me
If you would like to work with me, please send me a message! I don't always read picture comments and tags.
*Please note that i have less and less time now to devote to TF shoots. IE my time is valuable, i will ONLY work with people who are serious if you plan on cancelling on the day or days before the shoot. Don't bother booking me!!*
TF work:
I will undertake TF, for fun and for interesting projects. TF is rarely available for Nudes or Topless work
Paid work:
My rates are low and negotiable as this is not my main income! Feel free to ask. I am happy to travel!
Bookings:
I'm avaiable to book for events, live modeling as well as photoshoots!
Due to my day job i have very limited bookings but they are there and i shoot several times a week!! So my time is valuable, so if you interested in booking me message me here or email Efflectum@hotmail.co.uk and i will get back to you asap.
Please include, what you want to shoot, compensation for my time (IE Paid, TF, clothing etc) as well as location, and if a Clothing/MUA/Hair Stylist will be provided.
Bookings and other news:
I will be in Berlin 25-29th of May! Working at the German Fetish Ball!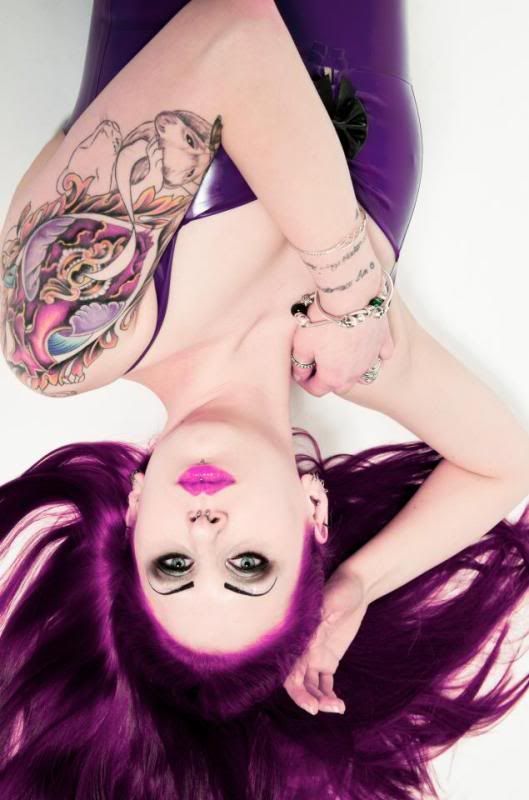 Experienced, published and versatile UK fetish, alternative fashion model!
I have experience in a lot of things but like i've said i am always up for a challenge. I have modeled: Suspended from a harness, underwater, on stage and live, in studios, locations in snow, rain, wind sun, water, i've worked with animals for shoots as well as other models!
Designers: Collaborations always welcome, particularly avant-garde and unusual clothing, latex, corsetry and jewellery!
Message me here its checked more or less daily!
Credits

Photographers:
The alternative image #704933
Alternography Emporium #1258810
steven wake #871866
Twitch Photos #1659475
Brian07 #815838
Wainwright Photography #851824
Sith Vamp Photography #21008
lbplusphotography #1546172
Clydee
Victor_z Mayhem #308619
Grimland Photography
SeanB
Dark-Light Photography
Billies_
Felicity Matten
KPH photographic
William Cook
VoSkorbia -=Photography & Photomanipulation=- 1828401
Sher Khan
Photoswithattitude #303593
Flashing skin Photography #1949619
Lizzy Bear Photography
Vladimir
Ellie Mary Fear
Marcin Andrzejewski
Anna Prajs Photography
Tom Bra
Caz Jackson Photography
Shaun Hodge #664756
l l #6206

Models:
Thamiel Kain #45239
Roze Thorn #25399
Skarlett_Venom
Penny aka amethyst
Lianne
Paulina Palian
Cherrie Mae Mayhem #1424115
Amie Conradine Gibson Alt Model
Joanna Kent
DollyDiamond Mayhem #833339
Fatima
Heaven Afrika

MUA/Body painters/Hair/Stylists:
Alice Bizarre #1961569
GoreGirl_MUA
Jules Bentley #658407
Ezme Thomas Make Up
Lily Klax #1447734
Cre8tive Make-up #1934098
Goshka
Lukasz Wyzgol


Publications/Shows:
Sublime Rush
Freak Arts Show (Pandora Deluxe Latex)
Babski Spęd (Pandora Deluxe Latex)


Clothing Designers:
Pandora Deluxe Latex
Veil of Visions
Tags
02 Apr 12 00:03
Photo Retoucher available! "Like" Brunette Grenade Retouching on Facebook for a chance to win FREE photo retouching :)