Info
Join:

28 Jul 2010

Last:

11 Dec 2010
S Michael MUA
Female
Los Angeles
IMDB
IS URL: 
http://www.istudio.com/saramichael
IS #:1075651
Makeup Artist
About Me
Follow me on Twitter
https://twitter.com/sara_michael
I am hard working, responsible, and never fall under the pressure of time. I am extremely passionate and enthusiastic and will try to replicate whatever your ideas are to the best of my ability. I work well with bright colors, high fashion, and things that are very out of the box. My goal is to strike up a mixture of pleasure and/or fear in those who see the final product. Although much of the work I do always turns out a little different then planned, I do like to have some time to be able to put my ideas together before the shoots.
[TFP/CD] Unless you have a blow me out of the water concept, I am currently only accepting for published work.
If you would like to take a stab at grabbing my attention, here are some side notes.
-Beach shoots are ok, but I have seen enough guys and gals in their skivvies covered in glam makeup to last me quite a while.
-If your shoot includes a bloody vampire, I probably want to do it. It it just includes blood, I still.. probably want to do it.
-I love to create. Original ideas that will help build the entire teams portfolios are preferred.
-I do not stiff people, but if a paying project arises, it is a priority stealer. I need a nickel and dimes for that morning coffee.
-I do charge a kit fee. Models can pose as much as they want, but eventually I will run out of makeup to paint your face with.
Feel free to send me a message if you have any questions or would like to set something up.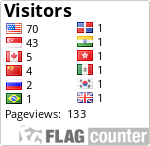 Credits
Education:
-Mentorship under celebrity makeup artist James Ryder of Ryder Makeup Labs
-Aveda Institute Minneapolis


David Adams- master colorist
Nathaniel Hawkins- celebrity hair stylist



Photographers:

Jamais Vu
James Ryder
Aryx
Scott Miron**
SimplyTC**
Inventive Media
Spain Portraits
MTL Productions
CC Photographic Arts
Kelly Hanson
Ben John Photography


Models:

GREENEYESDIVA
Miss Hydra
Laura Reidy
Scott C Taylor
Ray Ortiz
Anya Krivenko
Juliana Pfeffer
Eli Inkubuz
Lacy Valentine
Precious Little
Stephen Hansen
Roxanne F
Sin Gin
Torii R
Katie-Ballard**
Sara Elizabeth Pointer
Maieve
Jezebelle James
Mel Cole
Angelah Olson
Heather Grinager
Emily Konkler

MUA's/Hair:

Blushing Rouge**
CourtneyCatherine
Belinda Khate
Suzanna Lea Nielsen
Candace Lee
Shayna Marie Foster
Nick Wolfe
A Ruperti








Film/TV Publications/Others:

Kevin Nealon ft Jimmy Kimmel


"The Gallery" (Stephen Hansen, Greg Davis Jr., Ken Choi, Bob Clendenon)

-"The Twilight Saga: Eclipse" 2010
-"Get Him to the Greek" 2010
-"The A-Team" 2010
-"The Business of Falling in Love" 2010
-"Labor Pains" 2009

"90210" - Assistant Makeup Artist

Playboy 2009 Halloween
Playboy 2009 Kandy Halloween
Playboy 2010 Las Vegas New Years
Playboy 2010 Stars and Stripes
Playboy 2010 Kandyland