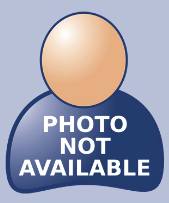 Details
Height:
5'8"
Weight:
140 lbs
Measurements:
0-0-0 in
Hair Color:
Brown
Hair Length:
Long
Eye Color:
Black
Ethnicity :
Other
Skin Color:
Tanned
Experience:
Some Experience
Compensation:
Depends on Assignment
Info
Join:

26 Dec 2010

Last:

24 Jan 2012
YVETTE CHAVEZ
Female
42 years old
Burbank
IS URL: 
http://www.istudio.com/yvettevchavez
About Me
Tags
15 Jul 11 21:13
ur welcome dear! barby
15 Jul 11 19:49
A beautiful port..
15 Jul 11 18:36
great port hun and watch out with>guys wit cameras< like below! barby
15 Jul 11 04:42
Thanks for the request! Awesome portfolio! If you're ever in Hawaii, hit me up for a shoot!!! Aloha!!!
14 Jul 11 16:27
You've got an awesome look! Give me a shout if you'd like to shoot sometime. I'm looking to build my photography as well!
12 Jul 11 00:12
Welcome. You have a beautiful portfolio.
08 Jul 11 16:03
Looking good, Yvette! Have a great day!
27 Dec 10 00:04
Welcome to iStudio. Nice pin-up
26 Dec 10 19:23
Welcome you have very nice photos