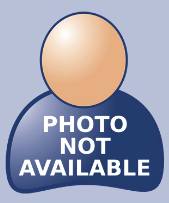 Info
Join:

21 Jul 2010

Last:

21 Jul 2010
About Me
NOTE: I will only accept friend's request from those I am working with or hope to. So you need to be willing to drive here in order for me to accept your request.
I'm a 40 year old female photographer from Pittsfield, MA.
I have been into photography since I was 10 years old.
My goal is to become an even better photographer and to create thought and emotion provoking art.
I am here at iStudio in order to find wonderful models to create beautiful, classy works of art. From glamour and beauty to dark and sinister.
I'm interested in doing themed shoots including boudoir/lingerie, vampires, ripped jeans, red high heels and red lipstick. 7 Deadly Sins, maternity and many more.
Here is a list of projects I am currently planning:
Series:
7 Deadly Sins
The following 3 series will be very artisitic and will contain hints/clues/evidence on how the person met their demise. They will be posted on a website in a series that will tell their stories in photos.
Suicide
Murder Crime Scenes (with a twist)
Revenge of the Abused Woman (against hubby, boyfriend, lesbian lover etc)
A public service announcement type thing of stupid things people do to get high or heighten their enjoyment without the use of illegal drugs: like sniffing glue, self strangulation masturbation (not porn), huffing, sniffing gas. pill parties etc
I am MORE than willing to work with your ideas so contact me if you have an idea for a shoot.
I can be contacted through facebook at
http://facebook.com/visionsbyrhonda
To view my website and portfolio, please visit
http://VisionsByRhonda.com
Email me at admin@visionsbyrhonda.com
Credits