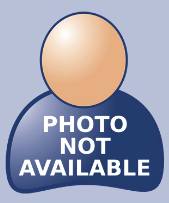 Info
Join:

9 Jan 2011

Last:

9 Jan 2011
IS #:1245439
Makeup Artist
About Me
Please Visit my Primary Website: www.bestofyoubytlc.com
DISMANTLING MY PAGE
Like "My Page" on Face Book:
http://www.facebook.com/pages/Best-of-You-LLC/134227886627683
www.bestofyoubytlc.com
www.promakeupcreations.weebly.com
Mississippi - Louisiana - Atlanta - Alabama-Texas
www.promakeupcreations.weebly.com
www.beautifythemeek.org
FOLLOW ME on TWITTER: www.twitter.com/katrinacurrie
Extremely Selective of Time for Print Projects
Extremely Selective of Photographers I will work with
(Everyone that grabs a camera is not a photographer).
Airbrush Specialist
Professional Makeup Artist: illusionist, a visionary,
and passionate makeup artist. Since an early age,
her interest in color and the dynamics of makeup
has evolved into a passion for wanting to help
people to look and feel their absolute best through
makeup. Her drive and love for makeup constantly
influences her to have up-to-date skills to create
illusions by transforming facial flaws into fabulous
features. Her Motto is that The Best of You by TLC is:
Not Just an Experience... Yet a Presence, the Best of You;
because when you empower and understand makeup is
not just about applying lipstick, powder, color, and
eyeliner but providing confidence, then the experience
changes a person so it much deeper. Katrina devotes
her time, talent, and energy to encourage and inspire
women of all ages to take an interest in themselves so
that others will find them interesting. She is the
founder and chair of Beautify the Meek
(www.beautifythemeek.org ) a non-profit organization
that assists battered and/or underserved teens and
women. Her skill set goes beyond race, gender, and
nationalities.
This is My Stance and I Will NOT Compromise!
I will NOT do makeup for models and photographers
projects that have NUDITY or IMPLIED NUDITY. ABSOLUTELY
UNEQUIVICOLLY NO NUDITY or IMPLIED NUDITY!!!!!
Chic NOT Cheap, Classy and Sassy but NOT Nasty
Mississippi - Louisiana - Georgia -
Texas - Alabama
Film, Print, Live Performances & All Media Types
*Accepting World Wide Requests*
FT - Feature, Television, Short Films
CM - Commercial, Music Videos
DI - Documentaries, Industrial & Corporate Films
Expertise:
* Television commercials
* Talk show hosts and guests
* News programs
* Soap Operas
* Fashion shows
* Fashion magazines
* Catalogs
* Newspapers
* Brochures
* Films/motion pictures
* Music videos
* Album covers
* Advertising
* Infomercials
* Industrial training films
* PBS programs
* Entertainers
* Politicians/world leaders
Credits

******* Most Recent Commercial & Industry Work*******

CBS News: Face the Nation (Mississippi Governor Haley Barbour)
Print & Editorials
Featured in ELLE Blog

Collaborating Makeup Artist
Beach Blvd Magazine: June/July 2010 Inside Spreads
Key/Head Makeup Artist
Beach Blvd Magazine: October/November 2009 Cover
Beach Blvd Magazine: August/September 2009 Cover
Beach Blvd Magazine: Swim Suit Issue June/July 2009
Cover & Inside Spread Sheets

Advertisement
Joy Joy: August 2009
What's In Store: August 2009
Panache Apparel & Accessories: August 2009
Gulfport Yacht Club Location Ad: August 2009
Hard Rock Casino Location Ad: June 2009
Dillard's Department Store: June 2009
Taunt with Hard Rock Casino: June 2009
Bid on an Mental Health Association Bachelor Campaign – Cover Model: 2009

Infomercials/Television:
Sun Herald Multi-Media for Beach Blvd Magazine:
www.sunherald.com
Sun Herald TV: October/November 2009
Sun Herald TV: August/September 2009
Sun Herald TV: Swim Suit Issue June/July 2009
*First Assistant Makeup Artist
Victory International Christian Center: 2009

Theatre:
If I Let Go…Will You Catch Me? 2009

Photographers:
Professional Make-up Artistry Collaborations:
Drew Tarter of Beach Blvd Magazine/Sun Herald Multi-Media
Joshua Dahl Photography: 2009
Paul Dovie Photography: 2009

Makeup Artistry
Beauty Consultant 2007 – Present
Beautify the Meek: Beauty/Image/Business Etiquette
Consultant: 2005- Present
Beloved Daughters: Beauty/Image/Business Etiquette
Consultant: 2001-2005

AWESOME PHOTOGRAPHERS:

Paul Dovie Mayhem #366458 *****
Drew Tarter Mayhem #322184 *****
Joshua Dahl Mayhem #775661 *****
Michele Lahey #1200144 *****