Info
Join:

3 Jun 2010

Last:

15 Jun 2010
Angel Morton Photography
Female
44 years old
Richmond, Virginia
Angel Morton Photography
IS URL: 
http://www.istudio.com/angelmortonphotography
About Me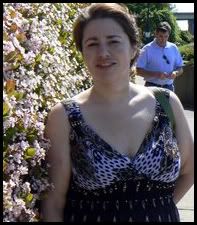 Angel Morton Photography
Freelance photographer based in Richmond, Virginia. Started in concert photography and decided that I needed to branch out and stretch myself as an artist. Fun, energetic and always professional; will do everything in my power to get the perfect shot. Developed more as a photojournalist, I find true emotion to be the best attribute in a photograph.
I can shoot both on location with natural lighting or in my home or yours with lighting and backdrops. Also have access to a studio at an additional cost.
Prices
Prices are very reasonable and can be found on my portfolio and on my photo blog. Prices can also be negotiable.
TF*
I do some TF*! Send me over the specifics, and I'll consider it.
Availability
May 15th - Josh Gardner Shoot (Virginia Beach, VA)
May 21st - Felix Shoot (Prince George, VA)
May 22nd - Wedding (Richmond, VA)
May 27th - Carbon Leaf @ Maymont (Richmond, VA)
May 28th - Wedding Rehearsal / Sex and the City 2 Party (Richmond, VA)
May 29th - TFP Shoot (Richmond, VA)
May 30th - Wedding @Maymont Park (Richmond, VA)
June 3rd - Concerts (Vienna, VA)
June 7th - Boudoir /Wedding at Maymont Gardens (Richmond, VA)
June 24th - Concert (Richmond, VA)
June 25th - Against Grace Release Show (Richmond, VA)
2011
January 5th-11th - Rock Boat (Tampa, FL & Cruise)
Print
Flavor Magazine
Saiah's 'So Much To Say' EP Cover
Tags
03 Jun 10 16:09
Just stopping by your page to say hi! Please let me know if I can ever be of any assistance with retouching any of your photos.
03 Jun 10 07:42
Welcome to iStudio....so far no problems ;)