Details
Height:
5'7"
Weight:
105 lbs
Hair Color:
Brown
Hair Length:
Very Long
Eye Color:
Hazel
Ethnicity :
Hispanic
Skin Color:
White
Experience:
Very Experienced
Compensation:
Paid Assignments Only
Info
Join:

5 Aug 2010

Last:

30 Jul 2012
About Me
Currently in Cebu, Philippines
Model/Producer Intern @ Fashion One TV
******************************************
Hello everyone and welcome to my page! I am an international model and actress. Born and raised in the beautiful city of Chicago to wonderful Puerto Rican parents. Just returned from the Philippines filming 2 seasons for Model Yoga and Model Fitness for Fashion TV. Tune in and get yo fitness on! ;)
Currently in in the city of angels... Los Angeles.
Message me and lets work together.
Follow me on my adventure throughout the world.
www.momosadventure.wordpress.com
www.facebook.com/moniquemuniz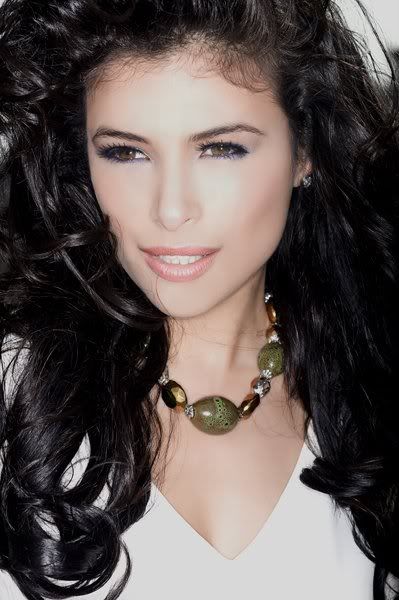 *If interested in working together feel free to message me or email me with questions.
I have shot with many talented photographers and I am always looking for more!
Please email me at :::MoniqueMMuniz@gmail.com:::
for the quickest response.
******************************************
Credits
Photographers worked with:

-Thyronne Millaud
-Christian Behr
-Escalante
-Ed Burns
-Fred Brown
-Eddie Garza
-Micheal Evangelista
- Joannes Photography
- Anthony Thalier
- Faith Bowman
- Taylor Castle
- Eric Paul Erickson
- Jonathan Miller
- Russ H
- Mireya Acierto
- Michael Coakes
- Rod Roberts
- Nicholas Azzaro
-Dean Paul
- Martin Zapanta
_ Kc Gunn


*just to name a few.

also worked with:
www.ChicagoFashionMagazine.com
Bullet Apparel
www.onegirlwho.com
Akira
Bacardi
www.sweater.com
Chicago Latin Film Festival
JUNQUE- www.junQuefunk.com
Dynamic Hair Studio
MAC
MakeUp First
www.pepperface.com
EVIL KITTY
Splenda
Splendor Magazine
Obscure Belts
Chicago Social Magazine
CasaDEsoul
GENEVA SEAL
Anna Fong
Kate Boggiano
URB Magazine
Google
Chicago Social Brides Magazine
Isabella Margianu
National Bridal Market
NBC
HOY
Telemundo
Univision
Adelante Chicago
Latino Fashion week- Chicago
CM Magazine
BeautyLush
Hair Wars
MGO Boutique
Tmobile
A.J Wright
Paul Mitchell
Lily of France
Fashion One Philippines
Big Foot Studios Cebu, Philippines


-FILM-
Fixation (shortfilm)
One Day (Shortfilm)
KJ-52 Music Video
Rose Rossi- "Hello to you" Music Video
EYE (commercial)
Maintance Crew- "Easy" Music Video

-VIDEO GAME-
Vegas- By:Midway Games

-Gallery Work-
Women of Myth and Legend- Temple of the Cave Gallery
(Chicago/Hollywood)
Fantasy to Fashion- Madron Gallery
(Chicago)

*just to name a few!
Tags
22 Sep 13 13:26
SERIOUS INQUIRIES ONLY PLEASE Fitness models needed You have beautiful photos, This is my website http://www.planetbeachbody.com if you are interested in fitness modeling try one of our products
15 Jun 12 19:17
Nice Port. Check out my blog at JohnLafataPhotographer.blogspot.com to see if I could help you take your modeling to the next level with some HD Video.
31 Mar 12 01:26
Hello how are you? Im a web Designer and im trying to build up my portfolio for model websites. If you want me to design you a free site just send me a message or email me at design@siegeind.com to talk further thanks!
13 Dec 11 01:18
Impressive portfolio ! Love your look !
12 Dec 11 16:29
Nice work!
03 Dec 11 01:03
Quelle fabuleuse portfolio Monique !!
11 Nov 11 14:11
I think you have an incredible look. If you are interested in working together, let me know
26 Feb 11 17:33
Hi Monique, How are you? Thanks for the add:) Awesome port. Love your work:) Hope you have a chance to visit Hawaii I would love to capture your Beauty:) visit my website at www.anthonycalleja.com Peace and Aloha, Anthony
27 Jan 11 00:18
Every single image in your port is absolutely amazing work! http://www.zarihsretouching.com/
06 Jan 11 14:23
Great Work