Info
Join:

30 Jan 2011

Last:

16 May 2011
Friends

vancouverderek
Male
Vancouver, BC (Canada)
About Me
Any photographer who says he's not a voyeur is either stupid or a liar.

-- Helmut Newton, 1995
My name is Derek....
I am most widely known for shooting erotic photographs of dancers, burlesque performers, escorts and many other people here in beautiful British Columbia, Canada.
I do have a background as a music shooter also; having worked for some time in that genre in Toronto and Vancouver at MuchMusic, CITY TV and also shooting independent EPKs for bands.
I also lived and worked in Arctic Canada (geographically further north of ANY town in Alaska) for three years and learned to shoot under VERY adverse conditions in sometimes the most beautiful (and the most dreary) lighting conditions imaginable.
I am happy with the shooting I do for work but would also dearly love to find a muse to explore some more well thought out, involved and complicated ideas with....PM for details on that one...*S*
More examples of my work can be seen in many places online (email me for details) but the modelmayhem (here) site gets updated most frequently.
Call or email... I am usually available.
Derek
vancouverderek@shaw.ca
604.605.3333 (studio)
http://modelmayhem.com/member.php?id=129406
Like many others here, I am extremely tired of flakes and no shows (can ya tell??? *S*). I will be taking a non refundable deposit of $150 before booking a shoot with anyone. Period.

TFCD's are another matter and must be discussed well in advance so that we are both sure it will work for both of us. Also.....

This is my living.... don't fuck with it.
and for the sake of clarity......these are the rules........
If you flake....even once, I won't shoot with you.... period
Also, if your port features cars, motorcycles, jets, jetskis, boats or anything powered by gasoline, I will not comment your pix... just a personal thing... recognizing the problem is a good step to solving it.....get out and walk......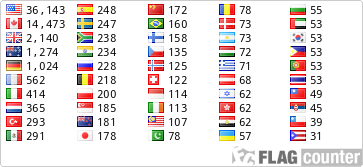 Create your own visitor map!
Credits