Details
Height:
5'4"
Weight:
95 lbs
Measurements:
32-23-32 in
Shoe Size:
6
Hair Color:
Black
Hair Length:
Long
Eye Color:
Brown
Ethnicity :
Asian
Skin Color:
Tanned
Experience:
Experienced
Compensation:
Depends on Assignment
Info
Join:

7 Feb 2009

Last:

26 Sep 2009
amante
Female
34 years old
Ontario (Canada)
IS URL: 
http://www.istudio.com/eunicearbis
About Me
Time is golden. PAID ASSIGNMENTS ONLY..
I am a full blooded Filipina raised in Toronto/ Oakville ONTARIO. I am represented by Lips Talent and seldom do
SELECT TF*
BASIS, but if you have an exceptional portfolio and recommendations and believe it would benefit OUR portfolio, we can make arangements. This is due to limited time. I am very selective in terms of choosing photographers. I choose them in terms of their uniqueness, style and professionalism as well as THOSE who take pride and puts their heart and soul in what they do.
DO NOT BE AFRAID TO ASK em If you think you can HELP ME make my portfolio look "GOLD" and would like to collaborate,feel free to give me a shout .. LET'S MAKE MAGIC!.
/em
wwww.redandal.com
I am aspiring model based in Toronto. Striving patiently to make it to the TOP.

- creative/GUESS/CK ad type shoot? Let's make it happen!
who says only tall model can do fashion?
..emnothing is impossible and be optimistic!/em
*********************************************
------
em I AM RELIABLE, my shoots takes PRIORITY SEQUENCE.. and my work definitely speaks for itself------ /em
.
.
.
.
.
.
.

Travel:
*Expenses paid: ANYWHERE in the world.

*Expenses not paid: I am willing to travel anywhere in the GTA are depending on the assignment.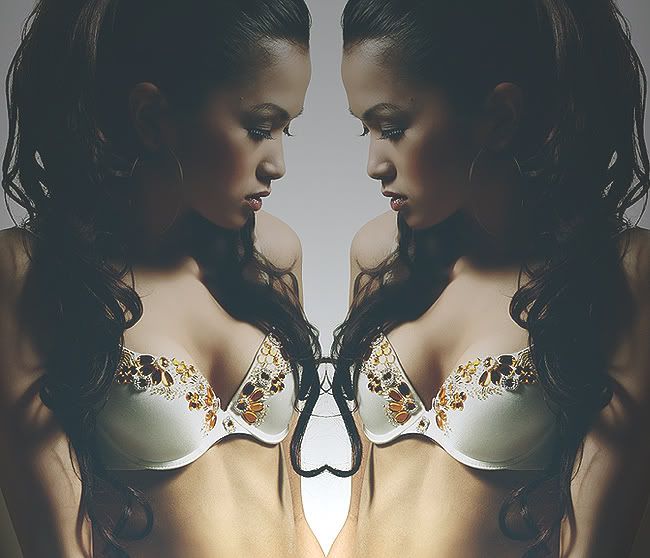 Please feel Free to message me...
I DONT BITE!..Thank you everyone for visiting my portfolio...
.
.
.
.
.
Photo by:Alexa Fatham
****Please note
I DO NOT
do nudes, so please don't inquire. ****
Credits
Those that I had pleasure working with are listed below:

FILMS/MOVIES/TV COMMERCIALS:
********
-Repossession Mambo starring Jude Law (Lingerie Model)

-Minerva TV- Host -Rogers Channel 606

- Degrassi

*********


Fashion Shows/Promotions:
- Fash Bash (Regal Crown)
- " SUMMER LOVE"
- " MELANGE" Fashion Show- Miss Earth (UHC Segment)
- Josie Tecson's Pet Show
- Rockstar-
- Red Bull
- Sauza Tequila



Print Work/ Appearances
- Canada's Hottest Girls- Toronto (Calendar 2007)
- BLINK MAGAZINE
- VERVE GIRLMAGAZINE
- COMFORT LIVING MAGAZINE
- Sony Magazine/ Catalogue (Cover Girl)
- Sony ft. Eva Avila
- Kohler Frigidaire
- Savvy Condominum
- Josie Tecson's Jewelry Line/ Catalogue
- Toronto Exclusive Magazine
- DIRTY MAG - December Kitten of the month
- Jean Machine AD/catalogue (seen in stores)
- LOU LOU MAGAZINE

*I have featured in various newspapers and catalogue and numerous website.*


Photographers:
-Nick Perks
-Bernd Fuchs
-Kayce Photography
-Clockphoto
-Jeff Hui
-Jay Stuckless
-Sang Nguyen
-Glenn Spect
-Paulina Ochoa
-Ben Telford
-Halls of Valhalla
-Kurt Perot (D2G)
-Meaghan Andrews
-Justin Ing
-Alejandro Sandoval
-Lindsay A. Moleirinho
-RyanSR (studio cool)
-George (studio cool)
-Eikona
-David Chang
-Jack Lau
-Kenny Liu
-Kenneth Leung
-Edlin Roguel
-Red Andal
-Jonathan Ponce
-Alexa Fantham
-Zdenka Micka
Tags
19 Aug 10 12:56
Great portfolio. You have a great look.
13 May 10 11:06
beautiful port
09 Jun 09 15:05
Stunning port! You are a true beauty - Your shots are awesome!