Details
Height:
5'5"
Weight:
100 lbs
Shoe Size:
5
Hair Color:
Blonde
Hair Length:
Very Long
Eye Color:
Green
Ethnicity :
Caucasian
Skin Color:
Tanned
Experience:
Very Experienced
Compensation:
Paid Assignments Only
Info
Join:

3 Jun 2009

Last:

20 Mar 2011
Britta Benedetto
Female
35 years old
Perthshire, Scotland (United Kingdom)
Welcome to my world....
IS URL: 
http://www.istudio.com/britney
About Me
"Light and dark play together in wild abandon, throwing their shadows and dancing in their illuminations- encompassing life's beauty and capturing its many wonders in the simple blink of an eye...."
Britta Benedetto- Professional fashion and fitness model, elite Personal Trainer, Sports Nutritionist and Health and Fitness writer
Britta Benedetto - also known as Brit007- The 007 is the bond girl in me ;)
***UPCOMING TRAVEL ***:
***Currently in Perthshire, Scotland***
2011 Schedule
MARCH- Scotland and Germany-various
APRIL- England- various
MAY- NY USA
--------------------------------------------------------------------------------
-----------------------------------------------------------------------
A little piece of me in action shot by the awesome Gordon Richardson.....
http://www.youtube.com/watch?v=SexVsGzuqsQ
"Britta is a totally fantastic model. If you're looking for someone that brings a shoot to life with a wide variety of poses and expressions you cant go wrong. She is quite simply the best."
The Fabulous Fashion Photographer, Paul Muir @ Artpunk
--------------------------------------------------------
**Please note: Currently represented by BOHO models but do take bookings direct from here and via my website www.brittabenedetto.com **
A selection of Fashion Capital fashion tour images shot around the world
---------------------------------------------------
Important: I often shoot overseas and may have very limited email access...if you email me please be patient and i will message you back as soon as is possible- thank you :)
-----------------------------------------------
-----------------------------------------------
Hello! :)
Thank you for popping by!
I'm a full time, professional model originally from Perthshire, Scotland.
I have lived most of my life between Scotland, USA and Italy :)
I specialise in commercial, editorial, fitness, lifestyle, fashion and beauty modelling, though am highly adaptive to other styles. I am also a trained film/theatre actress, artist and writer, and adore visualisation, scenery and creating. I write regular health and fitness columns for national newspapers and magazines, as well as writing my own books when modelling gives me the time!
-A few things you should know about me:-
I am.....
-Dedicated
-Reliable
-Punctual
-Professional
-Fun
-armed with over 8 years modelling experience
-exactly how I look in my photos
-not arrogant
-not conceited
-not a diva
-full of infinite poses and expressions
-blessed with an amazing wardrobe of outfits and creative (often crazy) ideas
-love sunshine, beaches, mountains, snow- pretty much anything outdoorsy really
-obsessed with cookies and tea
-in love with creative high fashion images, sexy edgy yet classy Vogue style shots, and adore working with a big creative team- message me if this is what you are good at!
A few more notes....
-I will not no show, I will be on time, and I will stick to schedule
-I hate drama queens and prima donnas
-I am super comfortable with my body and experienced in front of the camera so I won't waste your time
-I am highly efficient with makeup, hair and styling and most of the creations in my portfolio are of my own creative doing
-I adore my work and am always willing to travel for interesting and awesome assignments- the more international the better
-I have a sense of humour so make sure you are ready for it :)
-I am all natural- clear fresh skin, with no tattoos, no piercings, no implants, no surgery, no cellulite, no bad fake tan and no weird body hair
**Important Shoot specifications:
- No porn, no nudes, no fetish- no exceptions.
-No guns, no fur, no cruelty, no knives- no exceptions.
- No TFP/CD- no exceptions
-When contacting me for bookings please, where possible (makes life easier), include the following info:
-Detailed description of the project
-Date, time, duration
-Location
-Whether mua/hair/styling are provided
-Compensation offered (tear sheet, hrly pay and/or flat rate)
-What the materials will be used for
-Copy of the release
-I am willing to travel to your location if all travel expenses and my hourly rates are paid...petrol money is getting more and more expensive, please remember this when you book me from hundreds of miles drive away! :)
-Cancellation and no show policy-
If you "no show" or "cancel" our shoot less than 24 hours before we shoot then expect an invoice for the full shoot amount- time is money.
A 10 day (ie cancellation within 10 days before the shoot is due to take place) cancellation will incur a 50% charge of shoot fee.
Cancelling last minute is disrespectful and unprofessional and in my many years of modeling, (despite only a few excuses being genuine) sadly, it happens. If I am travelling worldwide or long distance which I do alot and am covering my own expenses, flights, hotels etc can run up bills of thousands of pounds over time...a cancellation for a local model can be costly, but can you imagine how much it costs for me?
On confirmation of a shoot please be aware of this agreement and understand my reasons for this. If you go over on the allocated time slot of which you have booked me, expect to pay the extra hourly rate ..thank you! :) *
-Shoot Timing- please note that it takes time and money to create amazing makeup, hair and styling and this should be taken into consideration on booking me for an allocated time. I always arrive on time and as you request- if you wish me to have no makeup on as you have a makeupartist booked, that is fine- normally i will arrive with minimalist simple makeup and add to it according to your shoot requirements- but this WILL come out of the booked shoot time and not before. So please allow for this when planning your shoot time :)
-Dating- I'€™m not here for a date!... I'm not interested in anything more than making great images with amazing creative people! :)
-I work with amateurs and professionals alike- I welcome enquiries from a wide range of photographers, makeup artists, stylists, designers and agencies- whatever your background or experience- please don't be afraid to ask :)
--------------------------------------------------------------
I have had the pleasure of modelling for over 8 years now and it has taken me around the world- I believe travelling is the best learning curve that life can offer, and is invaluable to any creative life (and great for collecting postcards from the most random of countries!) :)
Shoots in the past have taken me to the following places:- South Africa;The Caribbean;USA;Spain;Italy;Belgium;France;Greece;Cyprus;UK;Norway;Sweden;Fuerteventura;Australia;Portugal; Zakynthos;HongKong;NewZealand;
Mexico; Malaysia; Singapore; The Arctic Circle and Lapland; Canada, Mozambique.....and the list goes on.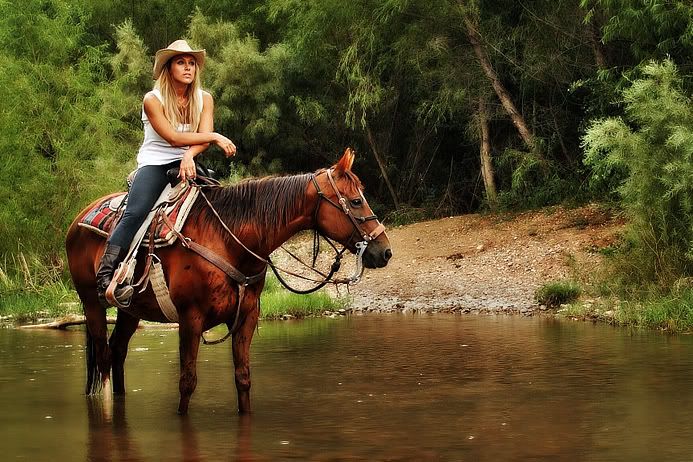 I am forever grateful to this wonderful career and what it has gifted me and despite all the tears, hard work, rejections, false friends and empty promises, what it has delivered has more than made up for the heartache. Not many can say that they have been fortunate enough to have travelled the world, seen nature in her most beautiful glory, met some of the most inspiring, lovely genuine people, and made for memories that will last a lifetime :)
Dream up your world, live out your dreams and make the most that this beautiful earth has to offer.
Peace,
Britta x
***For a full list of my modelling credits, travel itinerary and more see my website www.brittabenedetto.com***
Credits
CREDITS
Fashion Labels and Runway:-
Trouvé CLOTHING COLLECTION
COUNTRY LIVING CLOTHING LABEL
RENEE AVONYA COUTURE
HACYLON BLUE
BODY BY BRAZIL
BIA BRAZIL TOMIC CLOTHING
BENJAMIN ROBERTS
FASHION CAPITAL
ASHOKA
DQ DESIGNS BY MARTIN DOBSON
BELLANINA
ABOUT EYES COLLECTION
FANNI ANN
FE ESSENTIALS
GAJDA
JOE BLAKE
ABOUT FACE JEWELLERY COLLECTION
ROMEO PIREZ
FLASHBACKS
DANGER ROCKS
RUFUS
SUGARHILL
T & CAKE
TROLLIED DOLLY
WHEREAREYOUNOW
ANNA STEELE NZ
ANGELIC WEAPONS
STARWEAR
CONTAGIOUS CLUBWEAR
YST
PLAY
ANATOMIC BOMB
LEG AVENUE
SASSY ASS
------------------------------------
Editorial- Magazines, Book and Press Publications:-
FHM
FITPRO Magazine
Scottish Best Weddings Magazine
Ultrafit Magazine
Maxim
Fast Car
Fitness Magazine
M8 Magazine
Scarlett Magazine
Loaded Magazine
Bullzeye Magazine
Redline
Evo Magazine
Shed Magazine
Fast and Modified
LA Muscle
Fitness Magazine
Digital Photographer Yearbook
Trierenberg
The Guardian
Daily Express
The Daily Mail
Men and Motors
The Sun
The Irish Sun
Sunday Mail
Photo Pro Magazine
-------------------------------------------------
Advertisements/Commercials/Catalogues:
Little Botanica
KEAN Cafe Iced Coffee commercial billboard campaign Cyprus
YST Fashion clothing catalogue
Knock Castle Spa brochure and dvd
PLAY Fashion boutique
Ecstasy lingerie catalogue
DangerRocks Clothing catalogue
Angelic Weapons Corsetry Catalogue
Federation Fashion Alternative Clothing Catalogue London
Starwear USA-swimwear catalogue Florida
Flashbacks Clothing Label billboard - California
Contagious Clubwear Clothing catalogue- Florida
Naughty Vend lingerie catalogue UK
Stoves cookers/ GDHA commercial billboard & brochure UK
EST National Billboard and brochure campaign UK
Trierenberg Super Circuit Book Austria
Ripspeed UK
Hawaiian Tropic USA
Damm Estrella & co Beer- Barcelona
Kicker Chix/Mutant babe UK
Honda bikes- UK
Racoon Hair International/Martin Malloy Hair Products UK
Rocket Club Calendar UK
Long Legged Beauties Calendar UK
Erotic Expressions Calendar California USA
Erotic Expressions Clothing Apparel
Revolution Concepts surf/skate clothing USA
Mary*s Angels Florida USA
LHR/Quicksilver Surf clothing model USA and Australia
Pacific Beach and Sunsplash bikini/swimwear ed USA
Max Power dvd&website UK
Hilton Hotels Group-National Wedding Show Billboard campaign UK
Duncan Evans Digital Photography Book UK
SPOKESMODEL/PROMOTIONS
XJTAG
Ferrari Rio Prestige Racing Team Formula One
Beer Ad Campaign for Beer-Estrella Damm Barcelona
The Scottish Wedding Show Billboard campaign
Mission Beach Clothing Boutique, California
Sebastian Pro surf contest-promo model c/o Quicksilver
Miss Leather Trousers
Max Power
Ripspeed
Men and Motors
Sports Critics Choice
Revolution Concepts Clothing Indianapolis Indiana USA
Olay
Loaded Magazine
Ninja Bikes
British Superbikes Championships
Nuts Magazine
Yamaha BCG Scotland
Santa Pod Raceway European Championships
Shark Surf
Miss F&F
Sussex Modified Car Club
Gods Kitchen Global Dance Gathering Model
MCN Babe
Boltvault mag
No 1 babes
Southern Show Carz
Hometown Hotties Maxim USA
Rio Prestige
Starwear Bikini Team
Ayr races
Mission Beach Girls
Beer.com interview & podcast
Kicker/Mutant
TELEVISION
BBC
ITV
Grampian TV
Streetlife TV
Men&Motors/MTV
Miami Ink TV
FASHION SHOWS/RUNWAY
NEC National Wedding Show UK and The Scottish Bridal Show campaign
Harvey Nichols Edinburgh fashion show
Long legged Beauties charity fashion show
MUSIC VIDEO
Renee Zawawi New York/LA "American Girl"- Acuna Productions Los Angeles
FILM CREDITS...please see www.brittabenedetto.com for full film credits resume
Qualifications/Training
BA HONS FIRST CLASS Joint honours IR, Languages (Italian, Spanish)& Film Studies Nottingham University UK
RADA London UK- Acting course- voice- movement- improvisation- theatre- applied texts- shakespeare
TVI Los Angeles USA- Acting diploma
Meisner Training- Don Bloomfield New York
Languages spoken
Fluent- Italian, English and Spanish
Conversational French and German
Even Bond girls take time out once in a while...:)
***
Tags
30 May 11 11:57
An absolute pleasure to view, truly beautiful
02 Feb 11 05:11
Your port is so amazing I didn't know which pics to comment on!
10 Sep 10 20:58
Beautiful portfolio! Hopefully our paths cross!
19 May 10 23:39
Awesome work! Since OMP bought out Istudio and they might close this site down check out ModelingINTL.com its free and offers 100 photo space!
29 Mar 10 08:28
Outstanding port!!!
02 Sep 09 00:38
welcome to MM... vary amazing prot...
26 Aug 09 09:29
awesome port! Welcome to iStudio!!! :)
25 Aug 09 15:30
Utterly Impressive!
12 Jun 09 18:09
Great port! Excellent style and range!