Info
Join:

11 Nov 2009

Last:

26 Sep 2012
About Me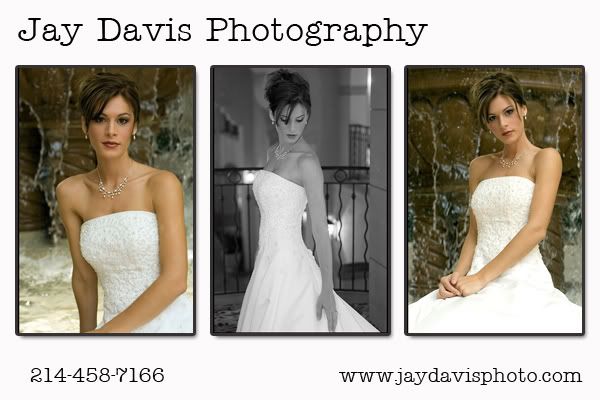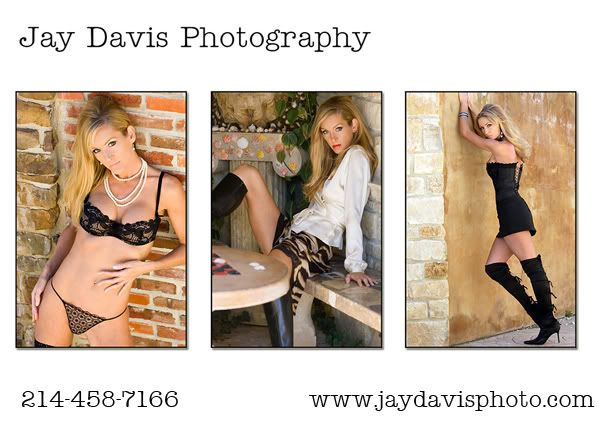 I am a professional photographer located in the Dallas/Ft. Worth area. I offer outstanding photos and great prices with over 20 years of experience.
I shoot high-resolution digital photographs of fashion, fitness, beauty, and swimwear for modeling portfolios. If you are a model looking to expand your portfolio or need high-fashion or edgy glamour style photographs, please contact me via this site.
Sorry but I am unable to offer TF at this time. If you have a look I need for my port and I will contact you.
My fee is $250.00 for a portfolio shoot and this includes a DVD of all the images I take from the session in a high resolution format. This DVD will be made available to you 7 to 10 days after our session. You then choose 12 images from our session and I will retouch those for you.
I do ask all my models to sign a standard model release, shoot me an email if you would like to read it.
I always recommend a MUA, if you need the names of some great ones I will be happy to give you there info
I put a lot of myself in to planning a shoots, time and energy, all I ask is you be on time, and be ready to give it your all! And have fun doing it!
I'll provide extensive professional references from models, makeup artists, designers, and creative directors upon request.
Also, if you want, bring a friend along to the shoot. I might have them hold a reflector or help with some other equipment.
After the shoot, the photos that I like are uploaded to my Model Mayhem portfolio, with a referral ID link for the model. Feedback in the acknowledgments section is also done for each model and I require a referral ID link of any images I take of you that you upload to your portfolio on this site. I also request a feedback acknowledgment of my session with you.
If you have any questions, please either e-mail me or give me a call. Should you need a reference, please contact any of the models I have linked to from this site.
Credits
Tags
10 Dec 09 20:55
Hey jay thanks for the pic comment, you have some great pics in your port! Rach :)
11 Nov 09 19:34
My compliments on your photography and choice of models. You have some absolutely stunning captures. I am looking forward to seeing more of your amazing work.
11 Nov 09 18:30
Welcome. Nice portfolio!