Info
Join:

23 Dec 2010

Last:

13 Dec 2011
About Me
I'm looking for people that would like to get together and make some great images. After 10 years in advertising I'm ready to shake off the conservative thought process and expand into a new realm of possibilities.
I don't know it all and haven't done it all, I'm not afraid to try it all if it means great pics. Legal and safety is priority. I'll never ask anyone to do something I haven't done myself or wouldn't do myself which doesn't leave allot undone.
If we work together, which I hope we will, you can expect to have copies of all acceptable images (minimum of 10 shots and usually more) on CD in both 8x10 and web formats within 10 working days of our shoot (excluding a major catastrophe). We are all adults and know why we are doing this, you were in front of the camera to look great and I know how to live up to my end of the partnership. Just to be candid, I prefer not to have to "extreme" photoshop pics after the shoot other than basic adjustments. Yes, i will do crop, spot color, blemish removal or black and white, but what you see in my port is pretty much as it comes from the camera. I hope you understand, natural is the real you, be proud of who you are.
Fastest way to reach me is email: mike@michaelmeadowsstudios.com.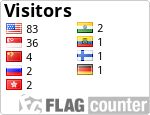 Credits
Models I've had the honor to work with:

Matthew Robitaille #1840859
Michael Mailloux #1862146
Romtein #1748015
Trevor Hoffman #1846135
Amir March #1513115
Andre Stephens #1711241
Stevenv #1698055
Joshua A #1866716


MUA's and Hair Stylists that helped make the images:

Venue Shalev Beauty Events Studio & Salon
Jen Nelson MUA #505920
Renee N. Hair Stylist/MUA


Upcoming:

1st Annual Golf Tournament to Fight Lupus, Glendale Az Jan 30,2011

Print:

City Circuit PR- 2011 Champions Sports Calendar
Save Magazine June 2010/July 2010
Cycle Trader Bike Week Edition 2005 and 2006 Full Page
AutoMart.com Magazine Tucson, AZ Full Page June-August 2008

Online:

KNXV ABC15.com Banner Advertising June 2009-October 2009