Stavrophotography
Male
56 years old
United States
About Me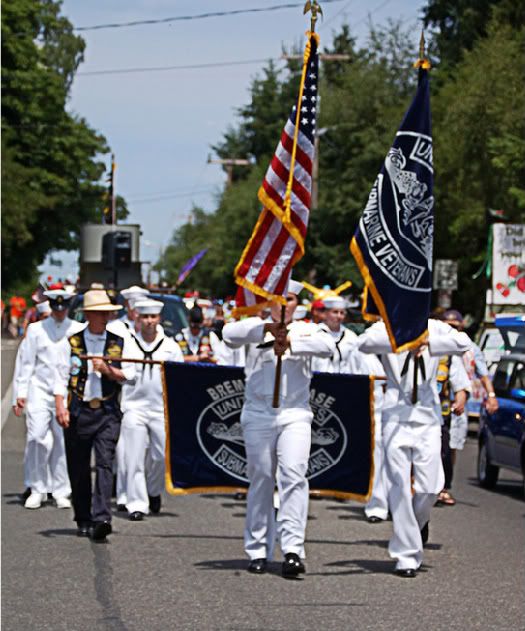 The image above was taken during the 2009 July 4th parade here in Bainbridge island Washington .I stepped into the parade route and started clicking
R.I.P Oli
http://www.modelmayhem.com/2349
-----------------------
I prefer that you send me an Istudio mail before a friends request please!
Also some of you might be interested to know when you address me on here it's Steve or Stavros.. not Stavro
I am in fact an Athenian born Greek. Only having lived in Greece for the first four years of my life. Spending most of my life in Decatur, and Saint simons island Georgia ..
"Be the change you want to see in the world". Ghandi
Alternate contact info :
dtckojak on AIM
stavrophotography yahoo messenger
e mail mykonosisl@comast.net (also msn messenger)
No longer using ICQ as an alternate communications method
Join my yahoogroup
http://groups.yahoo.com/group/FriendsofStavro
Put your member # in the field when prompted to do so.
Check out my youtube.com page
http://www.youtube.com/stavrophotography
I can also be found on another video sharing site
http://vimeo.com/videobystavros
At this time time I cannot pay models
Final game for me at Safeco field September 7th 2008. Mariners vs Yankees. Pictured with me was my baseball buddy. We attended a lot of
games last season. He died in August of 2009..
Thank you for breaking a long dry spell 7/7/09 Ann Mari MM#1248377, young lady you rock!
If you're in my area. Or planning to be,let's talk! Meanwhile I'll continue with my general photography,posting some work here.
No doubt you've heard of the "girl next door". I am "the photographer next door". .I am friendly,down to earth, and in general a nice guy.
What I lack in years of experience in photography.I make up with my sense of humor, and willingness to learn, and experiment.
At the moment,I shoot on location only,out door settings.
I am open to using a studio,if you have one,or know someone that does. I AM NOT able to travel,even to Seattle,at this time,I'm sorry.
I am an artist. Photography is just one of my passions. I like to write lyrics, and poems. And I can sing!
I am motivated by many wonderful people to hang in there, and keep shooting nature, and other non model related subjects. To the hundreds of you that have shown me support.. A great big THANK YOU... Shoot with you soon!
THIS IS VERY IMPORTANT. PLEASE READ: I DO NOT travel to any location for shoots,without a friend, or associate along for the ride .. Even to Seattle.. If you want an explanation.I will gladly tell you why I don't travel alone.
The following MUA's have expressed an interest in working with me
Sable Lee
makeupartistlady
Beautymasterybydesign
Lisa Johnson
The following hair stylists have expressed an interest in working with me
Kristen Green
The following retouchers have expressed an interest in assisting me
Sarah
If you prefer someone else we can discuss your ideas.
Also seeking photographers who also model! Is this you?!
Now offering limited retouching of your images.
More of my images can be viewed at
web shots
flickr
photobucket
photosig
http://www.winkflash.com
user id: kojak37
Ladies,are you going to be in the Miami area ? Contact Albert Ortega
and mention me please!
camera's I own
Kodak dx 7630
Cannon elph z3
Minolta freedom zoom 70c
Nikon D50 given to me as a gift 9/20/05
Speaking of Nikon watch and learn!
http://video.google.co.uk/videoplay?doc
… 7938300175
foxyfans.com/ #139
adultspace.com
hoverspot
kinderindustries
jurgita.com
Myspace. :
http://www.myspace.com/stavrophotography
Got facebook?
http://www.facebook.com/profile.php?id=726571396
Credits
9/15/05 First photo shoot with a Georgia model AshleyT(OMP#84529) for Peach magazine.
http://www.peachsouth.com
11/27/05 Helped my friend model/actor Chris V. with his portfolio. He's a member at MM#193448
2/18/06.. ChrisV(MM#193448
8/11/06 ChrisV MM#193448
(serious dry spell!)
1/19/08 Megan Diaz former member of MM
4/9/08 Alan Adzhiyev MM#662368
Another serious dry spell.!
7/7/09 Ann Mari MM#1248377 (-----Awesome model and person!
Other
http://www.ussleader.org/
scroll down until you see the photo submitted by Steve Giovanis
10/12/05 Attended dedication of new Glynn county Georgia fire staion..
shot for various individuals and The Islander a local weekly newspaper.
Images from this dedication can be viewed at
http://www.glynncountyfiredept.org/Gall
… _Guard.htm
10/28/05. . Georgia Vs Florida weekend
Coastal country WRGY FM 104.1
12/18/05 Santa's helper and photographer! ho ho ho!
12/24/05 Glynn county Georgia fire department(A visit with Santa)
8/13/06 Greg Spence Wolf- for www.gregspencewolf.com
5/14/09 Blues at the Blue ocean cafe
*6/18/09 Music jam at the Blue ocean cafe
*Cover for a flyer pending. I'll post it on my profile.