Details
Height:
5'8"
Weight:
121 lbs
Shoe Size:
9
Hair Color:
Black
Hair Length:
Shoulder Length
Eye Color:
Brown
Ethnicity :
Hispanic
Skin Color:
Tanned
Experience:
Experienced
Compensation:
Depends on Assignment
Info
Join:

17 Apr 2010

Last:

21 May 2010
About Me
It's beauty that captures your attention... personality that captures your heart!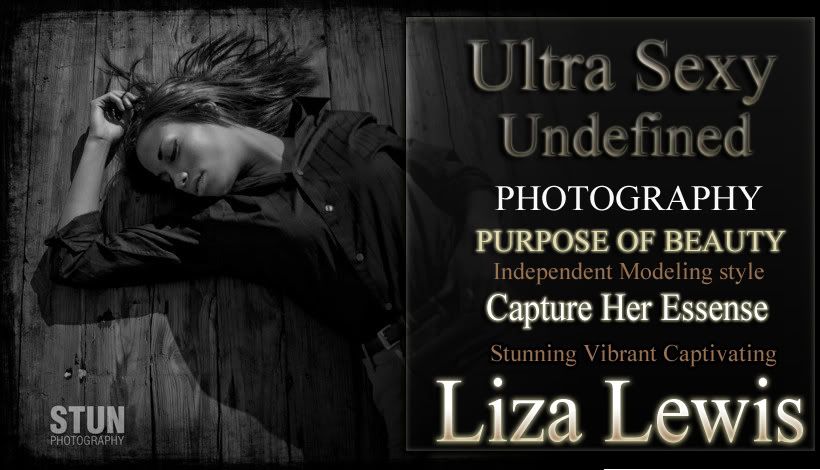 I do not do unpaid work unless it's with a photographer I'm VERY interested in shooting with... so PLEASE if you do approach me for a shoot or with interest in booking me for a project be willing to discuss payment. :-)
I am VERY professional. I arrive with organized outfits, makeup professionally completed (unless makeup artist is provided on site), and I arrive ON TIME. I travel based on my bookings so cancellations are a huge inconvenience. PLEASE be professionally courteous to me. I will be the same to you. I work hard, and I work well.
Please be kind enough to include the following:
-Estimated date/time of the shoot and location.
-Approx. duration of shoot
-Type of shoot (Fashion, Lingerie, etc)
-MUA/hairstylist on set?
-Wardrobe provided?
-Sample of work
-Compensation
-Type of release/usage of photos.
-Number of retouched/untouched photos I will receive and when I will receive them.
Note: Paid assignments are a priority with limited time I have available. TFCD are limited, although if concept is right I will consider.
If you have any comments on my work please send and I will reply or post it if suitable !
Hello, my name is Liza Lewis. I'm from the good old state of cheese, beers and brats..... yes Wisconsin! I just recently started modeling this year and finding a passion for it already! I lOOOOVE art (charcoal, graphite, arts and metal, ceramics, design) so naturally as soon as I started I instantly became hooked! I have a huge creative soul and love expressing it through my wardrobe, makeup, hair and personality! I really hope to further my experience and maybe book some bigger projects as I continue my modeling! I hope and am open to shooting more kinds of styles of photography so I become more versatile.
I do however require serious inquiries only and expect whomever I work with be professional. I am Open to all types of Styles and Themes, however, I am not open to any kind of pornography so please do not ask.
My Rates are
50$/Hr Print and Commercial work
75$/hr for Bikini and Lingerie
100$/hr Artistic Nudes, Bodypaint, Images Only
Fashion
Glamour
Advertisement
Lingerie,swimwear
Print
Commercial
Editorial
Events/Promotional
Implied and Artistic Nudes are ALWAYS A PAID SHOOT
I will always bring someone with me if I've never worked with you before. (safety precaution)
I am willing to travel as long as the expenses are paid.
Thank you for visiting and every tag, pic comment,
I'm very appreciated and always try to return to everyone
sooner or later if I'm not too busy.
It's beauty that captures your attention... personality that captures your heart!
Credits
Tags
19 May 10 18:21
Liza, If you need anything we are all here and if you are interested in contributing to our magazine, feel free to message me: http://www.ModelingINTl.com/issues
27 Apr 10 10:40
welcome to iStudio. Photography is our way of expressing ourselves in an extraordinary median let the work begin! http://icemanfotos.com/index.html
24 Apr 10 05:43
Would love to shoot you underwater one day!
20 Apr 10 02:24
Welcome to iStudio. Wish you lived closer so we could shoot.
19 Apr 10 11:29
Great photos!
17 Apr 10 18:51
Great model, great worker. My highest recommendation! Nice to see you here Liza! Joel