Details
Height:
5'6"
Weight:
119 lbs
Hair Color:
Brown
Hair Length:
Shoulder Length
Eye Color:
Hazel
Ethnicity :
Other
Skin Color:
Tanned
Experience:
Very Experienced
Compensation:
Depends on Assignment
Info
Join:

29 Jul 2010

Last:

19 Aug 2010
About Me
2010 REAL DEAL COMPANY LOOKING FOR MODELS!!!
CLICK HERE
http://blogs.myspace.com/index.cfm?fuse
… =497458882
Professional, Unique, and determined! I recently signed with Wilhelmina on a non-exclusive contract so I can still do what I have been doing to reach my personal goals and enjoy the busy life with them as well. I'm a senior in college (full time model and full time student!). I starting modeling close to 5 years ago, and have been going non-stop ever since. My constant drive, self promotion, networking, passion, and all the amazing people I have gotten to work with thus far has showed me I can do anything through Christ who strengthens me. Please feel free to contact me for any upcoming projects you feel I could contribute to in a positive way
I promise you, I am about my business. I never give less than 300% of my energy, professionalism, and experience at each opportunity I am blessed with.
NOMINATED FOR BEST MODEL, 2009 OHIO HIP HOP AWARDS!
ModelLaDawn@mail2Model.com
www.myspace.com/mirandaladawn
www.facebook.com/mirandaladawn
facebook Fan Page: Model LaDawn
http://twitter.com/ModelLaDawn
Mayhem #167513
Credits
PLEASE CONTACT ME FOR A DETAILED RESUME, ALL CREDITS, WORK EXPERIENCE, OR ANY OTHER INFORMATION YOU MAY WANT TO SEE. Below I have a brief overview of SOME of my work:
Features:
*Apple Bottoms myspace page.
*Net Money Ent. Model of the Month (Sept 09)
*Dayton Daily News Fashion Website Feature
Promotional:
*Midwest City (Universal/Motown R&B group) photo shoot. Their one and only promo model. California.
*Cricket wireless (autograph signing) with New Boyz, Letoya Luckett, Ace Hood & LiL Boosie (2009).
*Myrtle Beach Black Bike Week photo shoot 2crunk.com
Fashion (Runway):
*Fashion Bug (Spring/Fall) fashion shows.
*Paul Mitchell main stage hair show model.
*Battle of the designers, The Runway Experience (2008).
Interviews/Articles/ T.V./ appearances/Press:
*Urb-T.com Model interview & page feature.
*The Edge T.V. Show special guest.
*Golden Torch (Newspaper) "Miranda Hill is Model LaDawn". Story/interview. Sept. 16, 2009.
*CY Harp & Intro Magazine Interview for 2009 Ohio Hip Hop Awards.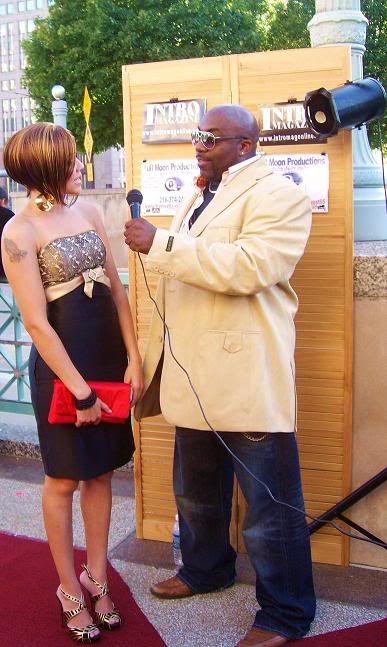 Special Appearances:
*Model LaDawn & Hoopz (Flavor of Love) MW night club
*Motivational speaker Chillicothe High School.
*Trey Songz & Terrence J event (concert) CS Ent. VIP host Model LaDawn with Young Dro.
Other:
*Signed (non-exclusive)with Wilhelmina (2008)
*Nominated for BEST MODEL, 2009 Ohio Hip Hop Awards
*Face of Concrete Gear Clothing (Tennessee)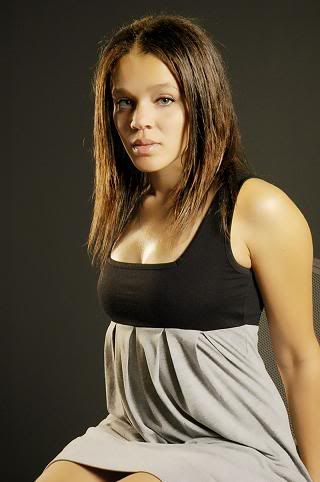 Photographers I've worked with:
1.Larry Peters (Ohio)
2. Frozen Films (North Carolina)
3. Cliff CEO of bloodline photo shoot (Ohio)
4. M. Mason Photography (Ohio)
5. Mystify Photography (South Carolina)
6. 4MK Graphics (Ohio)
7. Art Schotz (Ohio)
8. Bling Bling T.V. crew (Ohio)
9. Tiffany J (Ohio)
10. Tay (Georgia)
11. Bryan Upchurch
12. Eric Lemke
13. Kenia (California)
14. Terra (OH)
15. Teesha McClam (Dayton Daily news)
Tags
19 Aug 10 18:39
Excellent work
30 Jul 10 09:19
Welcome to iStudio! You have a wonderful portfolio! Great work!
30 Jul 10 00:33
Welcome to iStudio.