Details
Measurements:
0-0-0 in
Hair Color:
Blonde
Hair Length:
Long
Eye Color:
Blue
Ethnicity :
Caucasian
Skin Color:
White
Experience:
Some Experience
Compensation:
Depends on Assignment
Info
Join:

29 Jun 2010

Last:

29 Jul 2011
Zoe Renee Ashley
Female
40 years old
Indianapolis, Indiana
Fashion Stylist
IS URL: 
http://www.istudio.com/zoereneeashley
About Me
I am looking to Build my Portfolio and Build Relationships with Make-up Artists, Models and Photographers, Designers as Well as People in FASHION! I am always looking for creative people to collaborate with.
I wear many fashionable hats in life as well in business.

• FASHION STYLIST
• IMAGE CONSULTANT
• JEWELRY DESIGNER
• FASHION SHOW PRODUCTION
• CREATIVE DIRECTOR for UnZIP MAGAZINE
Find more of my work here:
http://www.modelmayhem.com/1706627
http://www.iftworld.com/UnZIP_Magazine.html
http://www.facebook.com/ZoeReneeFashionStylist
- -NEW WEBSITE UNDER CONSTRUCTION WILL BE UP BY- -
AUGUST 1, 2011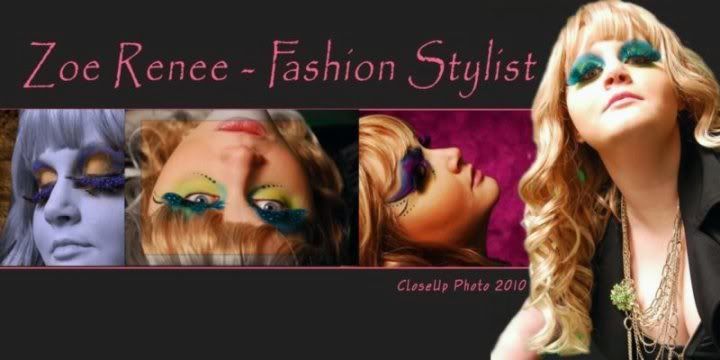 Tags
13 Dec 11 19:33
All of that superb talent from one person! Smashing!!