Info
Join:

17 Nov 2009

Last:

10 Nov 2017
Okie Studios
Male
49 years old
Norman, Oklahoma
Currently in 73071
Okie Studios
IS URL: 
http://www.istudio.com/okiestudios
About Me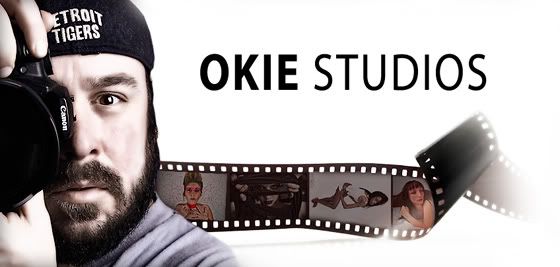 You can see a lot more of my work on my list
http://www.modelmayhem.com/list.php?list_id=81899
http://www.modelmayhem.com/list.php?list_id=197181
MODELS: Read profile before asking to shoot!
Become Okie Studios friend on myspace:
http://collect.myspace.com/index.cfm?fuseaction=invite.addfriend_verify&friendID=172316990
PLEASE READ!!! Don't just look at my pretty pictures!
lol!
MY GOAL:
To give any models their hottest images on their ports!!!
Creative edgy photographer for hire!!! I see beauty in everyone! I'll work with everyone and anyone who is interested in creating something beautiful and creative.
First of all, I do want to thank everyone for their kind words and feedback on my work!!! It's greatly appreciated and I love you for it. Photography is my passion. It's not just point and click for me; to me it's what you do with the image afterwards that brings out the perfection of the beauty.
I am very easy going and fun to work with and if you need any references they will be furnished upon request. Feel free to ask any of the model s I have worked with about me.
Pricing Packages
Package A: 1 hour shoot 5 edited photos or your choice.
$75
Package B: 2 hour shoot 10 edited photos of your choice
$125
Package C: 4 hour shoot 25 edited photos of your choice
$250My TFP rules..
I do very limited tfp work anymore.. It never hurts to ask! And must be willing to do up to at least implied nudes. And even worse, my crazy ideals. I need it to help my portfolio, don't ask until you read and agree to my tfp rules!
http://okiestudios.com/tfp.html
Thanks for visiting my page and enjoy my pics!! Don't be intimidated, let loose and let's shoot.
ABOUT ESCORTS:
Escorts are always welcome to my paid shoots. I have NO problem with this but will be in the other room while shooting.
Escorts are not aloud at TFP shoots!
If you want references ask any of the models i have worked with.
If you want to befriend me comment, message or tag me first..
If you are a aspiring model I can help build your portfolio and a website, too. I'm a partner at Okie Studios. Here are just some of the websites I have built. Sugar Free Allstars, Marvs Art, The Deli. www.okiestudios.com will have links to these websites. If your a myspace person here is the link for that:
http://www.myspace.com/okiestudios
Mondays-Wednesday and Fridays are my best days.
Let me know what I can do, to make you happy.
Bill~
Credits
Websites with my work on them:
GlamModelz Magazine: Feature photographer
http://glammodelz.com/glam/?p=1210
http://www.h2oceanmodels.com/cameron/
http://www.myspace.com/okiestudios
http://mistressmia.com/pinup-calendar-winners/
Print:
Cover of Tattoo Total
http://www.myspace.com/tatoototal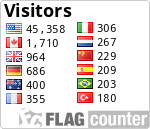 Checkout my Featured Interview in GlamModelz Magazine
Checkout my friends from GlamModelz Magazine here on MM
Tags
09 May 10 16:19
Hello. How are you. Welcome to iStudio family!!! Amazing work as always. I remember you on MB. Very nice suspenders shots my Dear. :) God bless, Marianne WRS
22 Mar 10 20:27
Hey Bill, Thanks for the add. Its so great to see you here :)