Info
Join:

27 Aug 2014

Last:

31 Aug 2014
About Me
Hello my name is Patrick , known as PsychoPics. Lately i've been asked why do you call yourself... PsychoPics ?? Well my 2nd passion is poker and my opponents didn't know how to play me or guess the cards i had in my hands.. So they nick named me Psycho Pat... So Psycho's pics was a natural and became PsychoPics13
And it tells you i don't like to shoot the normal average stuff .. As you will notice all my models have a little something special that you don't just find everywhere...
And also you will notice i pride myself to making a connection with my models to be able to capture that special image coming from the soul....
I am an experienced photographer, and i'am always looking for new models to work on projects. Professionnal and amateur projects.
Also if i contact you... it means i'am willing to work with you and most probably do TF with you. And if you contact me... i'am always open to TF work if.. and i say if... it can provide something different to my port. Or else you will see my rates are pretty affordable.
Also when we schedule a gig .. I'am serious about it .. I prepare myself .. my creativity..my studio and everything that requires to be prepared to make the shoot perfect. I request the same respect coming from the model ... As you will show up on time .. and ready to shoot !!
Dont' forget ... Every shot is a work of Art ... cause it's Unique.. !!
READ MY CREDITS .... MIGHT TELL YOU A THING OR 2 !!
Ohhh 1 more thing !!! ASPIRING MODELS...PLEASE STOP KIDDING WITH YOUR RATES !! EVEN IF YOU ARE FULL OF POTENTIAL YOU HAVE NO EXPERIENCE!!
Je parle aussi Français.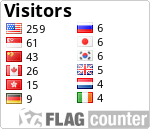 Credits

Things to never say to a photographer....
I do nudes (when you only do topless or implied)
It can easily be photoshopped (easy by who, are you offering your services?)
In response to a TF casting call... "here are my rates"
I have no experience but I expect to be paid $50 per hour
I am bringing my boyfriend to the shoot
I have no transportation
"I gained thirty pounds last month, but you can take off the extra weight with photoshop, right?"
My boyfriend brought his camera and wants to shoot some shots after you set up the lights, OK?
Your camera takes nice pictures
Oh I'm a photographer too! check out these pictures of my cat I took with my iphone
I am sick, I can't shoot today, I was out all night drinking
"can you take the watermark off the pictures so i can use them?"
I would like to introduce my friend Bob. He is a REAL professional photographer
If you want take really good pictures you should look at the work of this photographer
Somebody: "Where is your studio?"
Me: "My studio is at home"
Somebody: "Sorry, but I am looking for a professional."
Tags
27 Aug 14 14:36
Terrific work!