Details
Height:
5'9"
Hair Color:
Black
Hair Length:
Medium
Eye Color:
Black
Ethnicity :
Hispanic
Skin Color:
Tanned
Experience:
Experienced
Compensation:
Depends on Assignment
Info
Join:

15 Nov 2012

Last:

5 Jul 2014
About Me

Name is Johanna, mostly known as Jojo or Jo.
I'm not a diva or dramatic. I'm polite, cheerful and easy to work with as well as responsible, open-minded and I take direction well.
Will always shoot for tear-sheets/submissions. Looking to shoot with designers & clothing companies. Always looking for creative painters, sculptures, and other abstract artists!! I am always looking for ways to expand my portfolio and show versatility.
If you're interested in shooting nudes, implied nudes or fetish, my rates are very reasonable, unless you have stunning work, my clothes don't come off for free. You can also make me an offer and we can go from there. Willing to do TF work if it will benefit my portfolio. TF work with full team will take priority.
I am available for: event, promotional, commercial, fashion, editorial, beauty, swimwear, lingerie, bodypaint, implied, artistic & glamour nudes. Shooting for Zivity sets with select photographers.
Available for hosting, events, parties, and promotionals. I am interested in taking part of PAID workshops.
I will also work with compensation in the form of: AIR FARE, traveling accommodations, clothes, shoes, and or items off my wishlists:
1.
http://amzn.com/w/2Y7U3CVLYLZGH
If you'd like to work with someone that doesn't fit the "standard" modeling industry like, in other words, a curvier model, I'd be thrilled to work with you.
Give my Pinterest Board a look: Ideas for shoots
http://pinterest.com/jrodri1077
Shoots:
My husband will take me to a shoot but he WILL NOT be IN the "shooting" area. If there is a sitting area he's more than happy to just stay there, otherwise he'll grab a bite or see the town. He's non-intrusive and respectful of mine and your work.
Friend Requests: I accept friend requests from artists with whom I'd like to work. If I don't accept don't take that as offense, it may not be what I'm looking for. If I SEND a request, it is because I like your work and would like to collaborate with you.
Booked:
Nov. 9
Nov. 10
Nov. 14
Nov. 18
NYC: Nov. 21-25
Dec. 1 (morning)
Dec. 2 (morning)
Chicago: Dec 4-9
Dec. 19
RATES: PM or email me MMModelJojo@gmail.com for specific rates. Minimum 2hr session, half & full day bookings also available.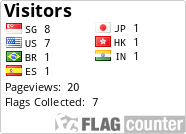 Credits