Info
Join:

28 May 2009

Last:

1 Jun 2010
Brian Wall Photography
Male
Peru, Maine
About Me
Welcome to Brian Wall Photography. I have over 25 years of experience with various aspects and mediums of photography, but I will always remain a student of the art.
I enjoy the emotion of Black and White without the distraction of color for various images and styles. Color can add a striking effect for the right styles, but my preference is with B&W. I am currently looking for TFP/TFCD models who can create unique expressions through their posing and creative ideas. I like to work with dramatic lighting and artful captures of a message or theme. A model should bring their own ideas, creativity and vision to the effort in order to create a collaborative artful image. The result is not the photographers or the models sole influence; it is a result of both coming together for one unique moment and capturing it in a portrait. A portrait is not just a headshot; it is an artful representation of a person, group or thing which provides deep insight and offers the eye much more than the superficial.
If you are interested in building your portfolio, or if you just enjoy working in front of the camera, please contact me. I would like to hear the creative ideas you would like to explore so that we can arrange a shoot.
AIM: worthleypond
Yahoo Msgr: brian.wall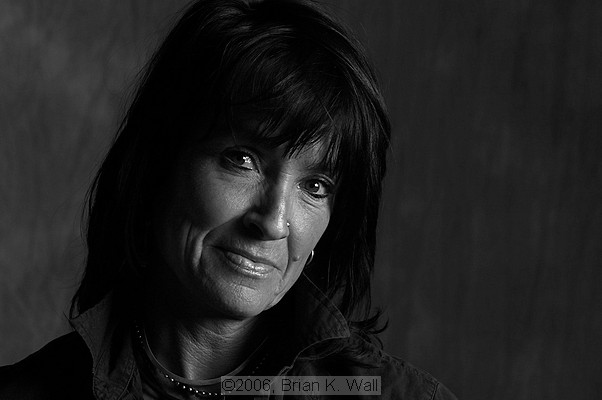 Credits