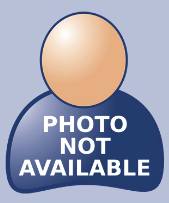 Info
Join:

13 Jul 2014

Last:

18 Jul 2014
About Me
Hi, my name is Stace and I am photographer located in MD with availability to serve certain parts of VA and NJ. Additionally I am in close proximity to the Philadelphia area.
Currently I am looking to work with anyone, male or female, who is passionate about the art of modeling and the science of photography. I lend myself to the approach of collaborative efforts which tends to blend the creative process of both the model and the photographer.
Additionally, I have created a website, www.tisarazziphotography.com, where images and photos can be published and shared with friends, family and the general public. Upon requests I will supply names and numbers who can attest to my professionalism.
I may reach out to Models whom I feel are good at what they do and provide creative inspiration for me to produce greater work. I prefer paid shoots, but I am open to TF requests. My preference is that when we schedule a shoot, schedule a time YOU KNOW YOU CAN MAKE....my biggest pet peeve is when someone doesn't place the same value on my time as I do.
Feel free to suggest any concepts and themes you may want to work on and provide feedback on the images and the experience. My goal is to create a collaborative stunning port while meeting the client's needs.
I look forward to working with you.
Make sure to visit my FB pages and like me and add me. Good luck and stay focused!
https://www.facebook.com/Tisarazziphotography?fref=ts
https://www.facebook.com/lovinglifeTis?ref=tn_tnmn
Credits