Details
Height:
5'8"
Weight:
129 lbs
Measurements:
36-26-32 in
Shoe Size:
10
Hair Color:
Brown
Hair Length:
Long
Eye Color:
Brown
Ethnicity :
Black
Skin Color:
Brown
Experience:
Experienced
Compensation:
Depends on Assignment
Info
Join:

14 Feb 2009

Last:

4 Jun 2009
Bella Donna
Female
35 years old
Long Beach, California
Myspace!
IS URL: 
http://www.istudio.com/belladonna
About Me


*CLICK HERE* to Watch My MODELING VIDEO!
I used to have a Bio but I decided to take it down and just let the words flow as they come... I think it's much more interesting that way...
Modeling to me is just another mode of artistic expression... I like to take pretty pictures but I LOVE to create works of art. With every new modeling opportunity that presents itself, I try to bring something new and creative to the table. I have been the Stylist and Make-up Artist (for all of my shoots and for the majority of the pictures in my port, I came up with the theme/ concept as well. I'm a daydreamer, and sometimes my imagination spins out of this world. I aspire to invoke moods and emotions through my modeling and create a picture that is not only captivating but thought provoking as well. I'm looking to continue pursuing my craft and meet other like-minded individuals....
Besides being a model, I'm also a Rapper (BellaDonna), Poet, Song-Writer, Journalist, Graphic Designer, Actress, Voice-Over Talent, Student, and Producer. Something like a Renaissance "Woman" :)

PHOTOGRAPHERS: PLEASE PLEASE PLEASE do not waste my time!!! If you DO NOT intend to EVER give me the pictures we shoot together, then what is the point! I recently had a photographer do this and it is not cool! Waste of time, make-up, outfit, opportunities, time, time, and more time!
Furthermore, I REFUSE to pose for any pictures that are compromising, raunchy, or distasteful. There are ways to take pictures with a subject wearing minimal clothes that can still be perceived as beautiful and artistic. Absolutely NO NUDES! Hood Photographers BE GONE!
TO THE LAMES: I AM NOT looking to find love on here! If its not of a professional nature, DO NOT hit me up. Go drool and jack off on somebody else's page Creeps! :)

MY MUSIC MYSPACE (BELLA DONNA)!!!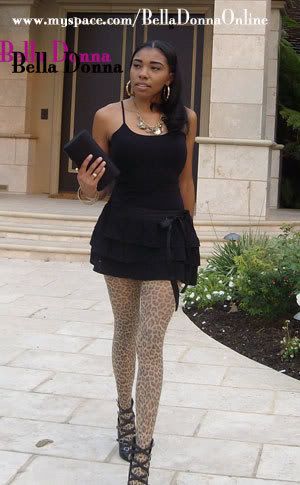 MY BLOG: I DREAM IN INDIGO!

INDIGO DREAMS MYSPACE!!! (GRAPHIC DESIGN/ HAND-PAINTED BLUETOOTHS)

E-mail:
C.Pretty_Brittany@yahoo.com
WEBSITES:
Twitter
MY MM MAKE-UP ARTIST PAGE
BELLA DONNA- RAPPER!!!
PRETTY BRITTANY- MODEL!!!
INDIGO DREAMS- GRAPHIC DESIGN!!!
Tags
19 Nov 11 05:36
Looking good Bella
24 Nov 09 13:58
Great portfolio
20 Sep 09 04:58
love your work....