Jay Pierce Photography
Male
41 years old
Tampa, Florida
Currently in Tampa
www.JayPiercePhoto.com
IS URL: 
http://www.istudio.com/jaypiercephoto
About Me
Jay Pierce Photography
started out as a hobby of mine photographing landscapes with inspiration from Ansel Adams, but God has blessed me with a good eye for photography, and I enjoy seeing life and it's beauty through my camera one picture at a time. I'm very laid back, honest, and easy to work with. If you are a new model, I am one of the easiest photographers to work with and I will help you learn the different things about this industry. Please know that I am working for you, so you tell me what you want, and I make it happen.
To schedule a shoot please call (813)-802-4734 or email me at jaypiercephotography@gmail.com
Click Below To Visit My Website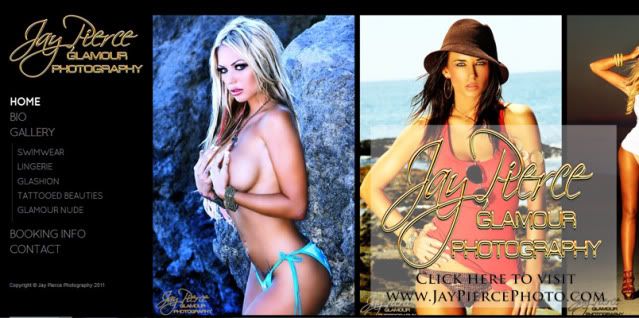 Click Below To Follow Me On Twitter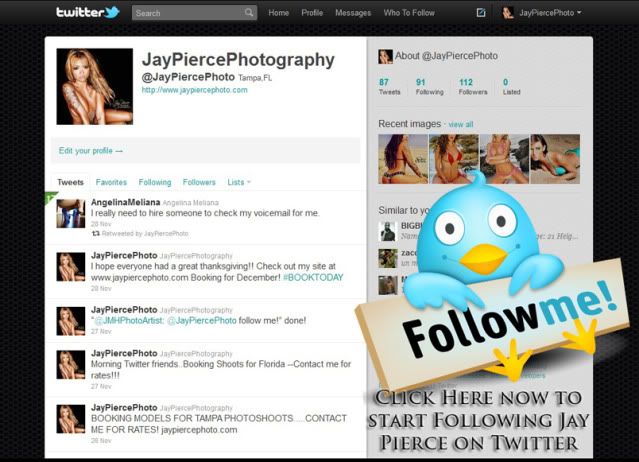 Credits
NLM Magazine
Tattoo Magazine
Rounder Magazine
VBlazin Magazine
Fight Sport Magazine
Playboy.com
Raven Magazine
Jet Magazine
Spire Magazine
Nuts Magazine
Girls,Girls,Girls Magazine
Bright Feats Magazine
Parenting Magazine
DangerousCurves.com
MAXIM.COM